Julie O'Neill
Julie O'Neill, 2011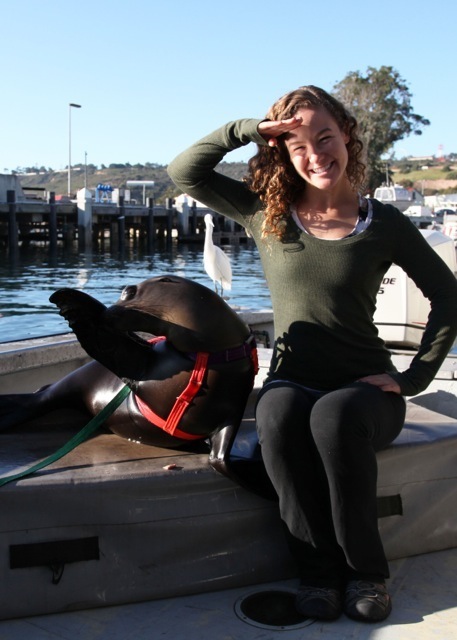 I majored in Marine Science and did the Marine Semester my Junior year. I really enjoyed the trip to Belize with Prof. Lobel. I look back proudly and fondly upon my time during the marine semester, getting to take Marine Invertebrates (BI 547) with Prof. John Finnerty, Ichthyology (BI 531/532) with Prof. Phil Lobel, Sensory Biology (BI 563) with Prof. Jelle Atema.
What started me on this journey was my lab and field experience at BU during the Marine Semester and my internship at the New England Aquarium in the Medical center. I was directed to the Navy Marine Mammal Program internship by one of the biologists at the Aquarium Medical Center. I was also able to learn about marine mammal training with Patty Schilling (she is an IMATA board member) and other staff members in the marine mammal training department.
If students are interested in the Navy Program check out their Animal Care and Training Internship Program.
During this internship I was introduced to marine mammal training in a variety of different settings. The internship program is located in San Diego and focuses on Bottlenose dolphins and California sea lions. It was a great way to learn the basics of training, get some hands-on experience and to get a feel for husbandry, and medical care techniques. For this internship, it is about the effort you want to put into it. You can get as much out of it as you put into it.