Allison Finnell (CAS '10)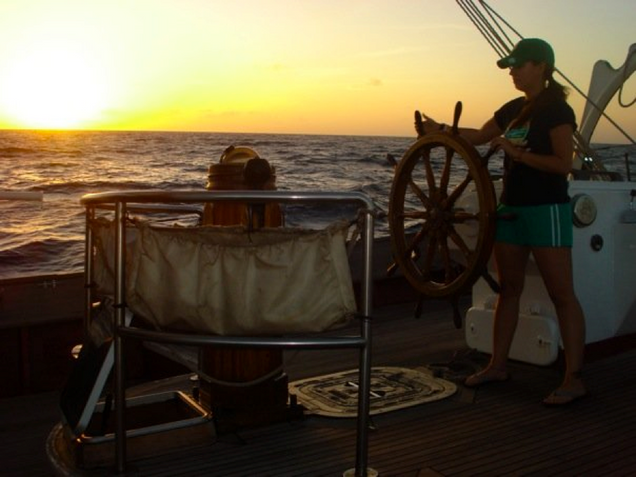 When it came time in my life to pick a college, there was no question in my mind: Boston University. While I admit the National Championship-winning Division 1 hockey team had some influence, I really chose BU for the BUMP program. Since I went to my first aquarium, all I ever wanted to do was marine science. BUMP makes that possible. On the first day of BUMP orientation, one highly regarded professor said we were no longer students, but actual scientists. The BUMP program allows students to be out in the field doing real work, real projects and making a real contribution to the scientific community. Not only did I spend an entire month out on Stellwagen Bank chasing humpback whales, but I lived on the SEA campus in Falmouth, MA for a month preparing for another month at sea as a working crewmember aboard the SSV Corwith Cramer. That was an unforgettable, life-changing experience that I will never forget. On the last day of the trip, I was able to climb aloft and get a 360° view of the Caribbean Sea. There was nothing around me but ocean for miles. That right there was the moment in my life when I realized that I no longer wanted to study the oceans, I wanted, and needed, to protect them. And that is why I went to law school.
Currently in the pursuit of a Juris Doctor in environmental law, I have interned with the Massachusetts Department of Environmental Protection, with the high hopes of working for US Fish and Wildlife someday. The oceans are worth saving and I am going to make sure it happens.