Graduate Students
DOCTORAL STUDENTS
Gerald Reid, M.A. (Project Manager for the Research Team) is a doctoral student in Counseling Psychology at Boston University's School of Education and is on trac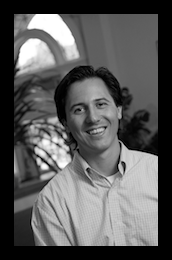 k to become a licensed psychologist.  He completed his bachelor's degree in Psychology at the University of San Diego with a minor in Leadership Studies.  He graduated with a master's degree in Mental Health Counseling and Behavioral Medicine from Boston University's School of Medicine with a specialization in Sport Psychology within the School of Education where he worked with local college athletes. His counseling practice, research, and general interests include social and emotional development, positive psychology/well-being, bullying, college adjustment, sport and performance psychology, mindfulness, and the treatment of depression and anxiety. He was a counselor for the Triumph Center in Reading, M.A., as well as co-director of one of their summer programs located in Bedford, M.A. His doctoral clinical training includes: practicum counselor at Wentworth Institute of Technology and practicum clinician at the Center for Anxiety and Related Disorders (CARD) at BU. He is also a sport psychology consultant.
Cong Zhang is currently a doctoral candidate in Counseling Psychology at the School of Education, Boston University. S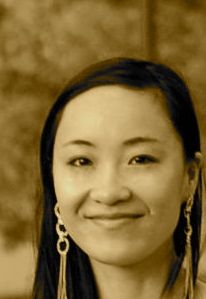 he graduated from University of Pennsylvania with a M. Phil. in Professional Counseling & Psychology and a M.S. Ed in Counseling & Mental Health Services. She also holds a M.A. degree in English Literature from Shanghai International Studies University, China. Cong's career goal is to become a licensed psychologist, a researcher and a writer and help underprivileged populations achieve optimal self-expression and growth. Her inspirational figures include Carl Rogers, Mother Teresa and Mahatma Gandhi.
MASTER'S STUDENTS
Chelsey Bowman is in her second year at Boston University in the master's in Counseling program with a concentration in Sports Psychology. She graduated from Harvard University in 2012 with an A.B. in Sociology and a minor in Classical Studies. She is a currently an intern at Brookline High School in their Substance Abuse Prevention and Treatment Program, as well as with Boston University's Student Athlete Support Services. At Brookline, she co-teaches a class for high school students who are peer leaders, educating the community about bullying, substance abuse, dating violence, and mental health. Chelsey is helping to plan the Bullying Research Network (BRNET) conference, which will be hosted at Boston University in June 2015. Her interests include the relationship between bullying and substance abuse, as well as how bullying manifests within sports teams and affects athletes.
Alex Campione is in her second year at Boston University in the Master's of Counseling program with a concentration in sport psychology. She
graduated from the College of the Holy Cross with a B.A. in English and a B.S. in Psychology. While at Holy Cross she worked with Dr. Alison Ludden, Dr. Jumi Hayaki, and Dr. Amy Wolfson in the Adolescent Development Lab studying the motivations for caffeine use in adolescents. Participation in this lab, along with her experience as a collegiate athlete, sparked her interest in furthering her education in both the research and applied fields of psychology. Alex is especially fascinated by the relationship between clinical psychology and sport psychology, specifically within a youth development and positive psychology framework. Alex looks forward to expanding her interest and understanding of bullying through participation in the Social Adjustment and Bullying Prevention Lab. She hopes to use the knowledge to educate schools and athletic organizations on bullying prevention.