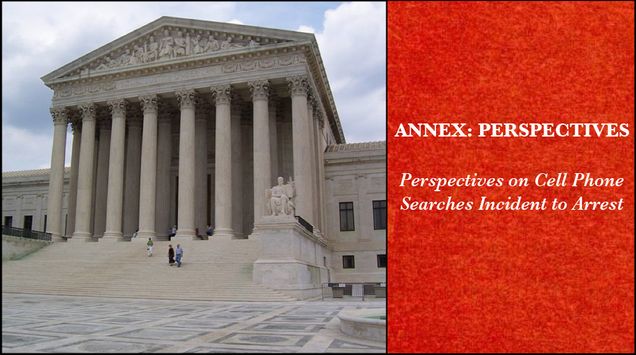 Annex: Perspectives is an initiative by the Boston University Law Review to provide a new online publication whereby its readership can engage with legal problems from multiple viewpoints. Perspectives will be a series of month-long discussions centered on a single topic, with each discussion consisting of a series of short articles by various scholars. The goal of Perspectives is to present scholarship that stimulates further investigation into each topic by offering a brief, digestible discussion, while providing our readers with an appreciation for the intricacy of the problem. The scholarship in Perspectives will not provide the reader with all of the detail necessary to claim expertise, but rather, it will present what experts find to be the most interesting and important aspects of the legal problem. The Boston University Law Review hopes that reading Perspectives is both enlightening and enjoyable.
For the Boston University Law Review's second edition of Annex: Perspectives, we are excited to present four Perspectives on the authority of the police to search the cell phone of an arrestee incident to arrest.  These Perspectives arrive at an opportune time, as the Supreme Court will soon review this issue in United States v. Wurie.1  As the Court's grant of certiorari intimates, this issue has split the circuits, with some courts following Chimel v. California2 and United States v. Robinson,3 and others choosing to follow United States v. Chadwick4 and Arizona v. Gant.5  The Law Review is happy to present the Perspectives of Professor Tracey Maclin, Professor Adam M. Gershowitz, Professor George C. Thomas III, and Assistant District Attorney for Suffolk County Jack Zanini on this issue. 
Perspective I: Cell Phones, Search Incident to Arrest, and the Supreme Court
Professor Tracey Maclin is the Joseph Lipsitt Faculty Research Scholar and Professor of Law at the Boston University School of Law.  Professor Maclin is a leading expert on criminal procedure who has authored law review articles, amicus briefs to the United States Supreme Court, and a book, titled The Supreme Court and the Fourth Amendment's Exclusionary Rule. 
Perspective II: Why Arizona v. Gant Is the Wrong Solution to the Warrantless Cell Phone Search Problem
Professor Adam M. Gershowitz is a Professor of Law at William & Mary Law School.  As an expert on criminal law and procedure, Professor Gershowitz is known for his prolific scholarship.  He has authored two casebooks on criminal law, as well as a number of law review articles. 
Perspective III: Searching Cell Phones Incident to Arrest
Professor George C. Thomas III is the Board of Governors Professor of Law and Judge Alexander P. Waugh, Sr. Distinguished Scholar at Rutgers School of Law—Newark.  Professor Thomas is an expert on criminal law and procedure who has authored four scholarly books and more than sixty articles on the topic. 
Perspective IV: Can Big Brother Search Cell Phones Incident to Arrest?
Jack Zanini is Legal Counsel and Chief of Appeals for the Suffolk County District Attorney, Boston, Massachusetts.  With over twenty years of practice in criminal law, Mr. Zanini has argued extensively in front of the Supreme Judicial Court of Massachusetts and the Massachusetts Appeals Court on behalf of the Commonwealth. 
The Boston University Law Review is delighted to publish these four distinct Perspectives on such a relevant topic.  We would like to thank each of our contributors, as well as Professors Tracey Maclin and James Fleming for their enthusiasm and support for this initiative.  Thank you as well to the members of last year's editorial board who helped conceive of and frame this project.  Finally, Annex: Perspectives would not be possible without the dedicated and diligent work of the Law Review's staff and editorial board. 
Eric J. Gorin-Regan
Online Editor
Boston University Law Review
---