Train the Trainer Program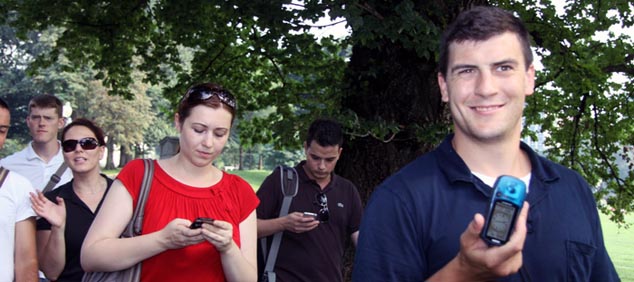 Train the Trainer programs extend the BUEE experience beyond the Boston area. These programs can bring the excitement and potential of experiential education into any city in the US or abroad. Completion of a Train the Trainer course will give your staff the skills they need to design and implement their own GPS Urban Adventures.
Train the Trainer package includes:
Research and design of an initial GPS-based program at your location, involving waypoints of specific interest to your organization
Half-day Common Ground or Adventure Teambuilding pilot program
Full-day facilitator training on activities and group development
Half-day of software, research tool, and program design training so that you can continue to grow, develop, and customize the initial framework to meet your own needs.
Much like a ropes course or other leadership training module, these programs can pay for themselves as you offer them to other groups in your community.
Train the Trainer is only offered outside of New England. Prices are based on location and availability.