B.U. Bridge is published by the Boston University Office of University Relations.

$14M Whitaker Foundation award boosts biomedical engineering program
Boston University has received a $14 million Leadership Award from the Whitaker Foundation to enhance and expand its biomedical engineering programs. The grant, which will be made over a five-year period, will be matched with an $18 million commitment from the University, for a total of $32 million in new program funding.
From the June 29, 2001 issue of the B.U. Bridge: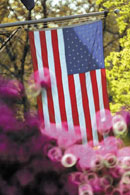 The Stars and Stripes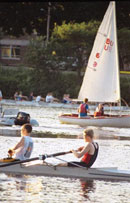 PERD sailors and rowers



"River and City Vista"


Lonely lady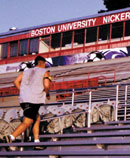 Stepping up

Do not attempt this in your living room
BU Bridge summer schedule:
We will resume weekly publication of the B.U. Bridge with the next issue, August 31, 2001. The advertising deadline is August 22.