B.U. Bridge is published by the Boston University Office of University Relations.

Yule Enjoy Yourself
Photos By Albert L'Étoilez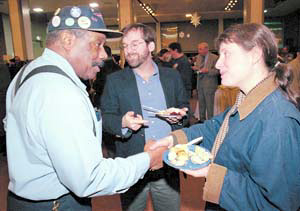 Lee Hammond of the Office of the Physical Plant, Rick Murray, chairman of CAS earth sciences, and Sara Nuciforo, an assistant professor at MED, (from left) swap holiday greetings at the December 20 All- University party.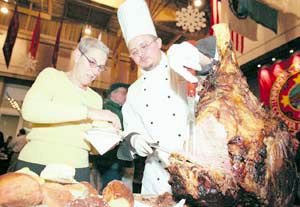 Elly Leary, senior staff assistant at SAR's occupational therapy department, gets her roast custom tailored by Raphael Henriques of Aramark.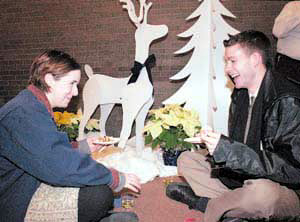 Connie Rourke and Brian Bruening, both of Undergraduate Admissions, picnic in a bucolic corner.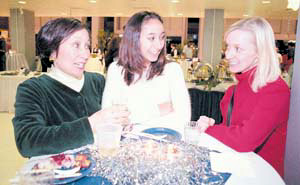 Carol Piñeiro and Pamela Couch, senior lecturers at CELOP, flank Piñeiro's daughter Alianna.