Departments




| | |
| --- | --- |
| Week of 19 November 1999 | Vol. III, No. 15 |

Feature Article


Literary journalism conference to herald arrival of the Narrative Train

By Eric McHenry

Literary journalists hate mixed metaphors. But the image of four men sailing a gang car down a railroad track seems somehow to fit their discipline: as a way of getting from point A to point B, narrative nonfiction is slow, deliberative, unconventional, and slightly eccentric.

Mark Kramer, COM professor of journalism and writer-in-residence, chose the 19th-century steel-cut engraving for the cover of a pamphlet promoting Aboard the Narrative Train II, a conference he'll host at BU December 3 and 4.

"It's a playful illustration," he says, "because this is a form of nonfiction in which the authors may play -- unlike academic work, textbooks, and most newspaper stories. Their writing can be individual and a little zany."

The picture, he says, is also a comment on the challenges literary journalists face. They have a tough rail to sail.

Traditionally defined, literary journalism is long-form journalism. It permits extensive description, gradual and often nonlinear narrative development, and a strong authorial voice. It defies the conventions of newspaper reporting and tests the reading public's ever-contracting attention span. And it is not yet sufficiently established as a genre to rate its own section in Barnes & Noble or the New York Times Book Review.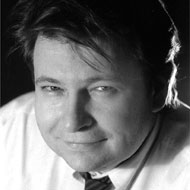 Rick Bragg, who won the 1996 Pulitzer Prize for his feature writing in the New York Times and wrote the best-selling memoir All Over but the Shoutin' (Vintage, 1998), will speak about both Narrative in Hard News and Writing Memoir.
---
Book-length works of literary journalism tend to be shelved by subject, and critiqued by area experts rather than by other literary journalists. When Kramer published Invasive Procedures (Harper & Row, 1983), a book about the professional and personal lives of two surgeons, he "was reviewed mainly by famous surgeons, who spent a paragraph noting that I had written about surgery and 11 paragraphs writing about their own favorite operations," he says.

Slowly, however, as befits a sailing gang car, literary journalism is arriving on the popular scene. The first Aboard the Narrative Train, held in February of 1998, was a success of unanticipated proportions, Kramer says. This year's conference will be even bigger.

"The response has been phenomenal," he says. "There are people coming from the L.A. Times and the San Francisco Examiner and the Oregonian and the Chicago Tribune. I empty the mailbox every day and I am as likely to find applications from Raleigh as from Wellesley. It's just amazing.

"Young newspaper reporters are restless to say more about what happened than the conventional forms admit," he adds. "And there's been a strong and positive movement within the newspaper community to make narrative possible.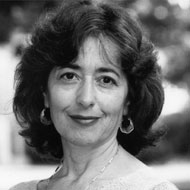 Wendy Kaminer, a public policy fellow at the Radcliffe Institute of Advanced Study and a contributing editor at the American Prospect and the Atlantic Monthly, will participate in a panel discussion of journalistic ethics and lead a breakout workshop on social criticism.
---
"Part of the conference's attraction is its marquee of performer-participants: best-sellers, Pulitzer winners, and prominent public intellectuals, including Tracy Kidder, Rick Bragg, Mark Bowden, Roy Peter Clark, and Wendy Kaminer. They'll open the conference Friday night with a reading from their own work.

"The reading is magic," says Kramer. "It does what reading literary journalism does: it makes the audience feel in intimate touch with the writers. So the next day when they opine on weighty subjects, when the ethicists talk about being creative without making things up, and when Wil Haygood talks about refining a stretch of narrative, you're not hearing somebody whose impressive CV you've read in the program, you're hearing somebody whose warm wit and wisdom you've experienced."

On Saturday, the guest writers will roll up their sleeves for panel talks, including a discussion of The Expanding Universe of Narrative Nonfiction. Individually, they'll also lead how-to breakout workshops on such topics as Writing Memoir and Getting Published. The distribution of interest in these single-author seminars, says Kramer, confirms that the conference's true subject is writing, not writers.

"A lot of people want to hear Kidder, Bragg, and Bowden because they're well-known, as well as wise," he says. "But some of the lesser-known writers, Jan Winburn and JoAnn Wypijewski, are just as popular because people want their how-to workshops -- Shaping Ideas for Short Features and Magazine Narratives."
Conference director Mark Kramer (pictured with his son, Will), COM professor of journalism and writer-in-residence, will talk about The Attraction of Narrative and Teaching Narrative.
---
Clearly, the concerns of literary journalists are practical as well as aesthetic, something that sets them slightly apart from the little sailors on the gang car.

"We're going to have big name cards and prominent institutional affiliations," Kramer says. "Anybody who wants to can network to their heart's content.

"The intensity and warmth of the audience," he says, "comes from their feeling of being rebels, of being somewhat at odds with their profession, of saving their institutions from themselves. This is a grassroots reform that's taking place -- bringing humanity to the paper. And the audience is extraordinary. It's is almost all practicing professional journalists. And so they're coconspirators."
---
Aboard the Narrative Train II will take place Friday evening, December 3, and all day Saturday, December 4, in the BU School of Law Auditorium, 765 Commonwealth Ave., and the George Sherman Union, 755 Commonwealth Ave. Registration is free for all BU students, faculty, and staff with ID, $50 for the general public. For more information, call Mary Ferreira at 617-353-5015, e-mail story@bu.edu, or visit www.bu.edu/com/narrative.