| | |
| --- | --- |
| Week of 15 October 1999 | Vol. III, No. 10 |

Feature Article

Specialization is their stock in trade
Market demand drives investment management program at SMG
By Hope Green
From back office to trading floor, investment professionals are having trouble keeping pace with developments in their own industry.
Change is sweeping through investment houses in the form of new technology and a flurry of new investment products designed to minimize risk for clients. To help financial managers cope in this environment, SMG this January is launching a master of science in investment management (MSIM) program, the first of its kind in the country. The School has received hundreds of inquiries from prospective students and is now reviewing applications for the program's 35 slots.
"The rate of change in the industry and the level of sophistication in investment practices have expanded exponentially," says Jeffrey Heisler, the program's faculty director, explaining the demand. "It was the feeling among not only academics but also professionals that the financial training many people were getting in business schools was not adequate."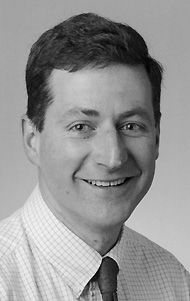 Jeffrey Heisler, SMG assistant professor of finance and economics, is director of the new master of science in investment management program. Boston University Photo Services
---
Designed to fit the schedules of working professionals, the 17-month MSIM curriculum is more specialized than what is taught in most MBA and master of finance programs. Early in their 11-course sequence, students will get what Heisler calls a "basic tool kit" of quantitative methods before attacking meatier topics such as financial statement analysis, corporate finance, derivatives, and risk management. Their 13 instructors will include internationally acclaimed experts such as Zvi Bodie, SMG professor and author of Investments, the country's top-selling investments text.

As in the financial industry itself, technology will play an important role in the investment courses. Students will gain experience analyzing stock patterns with computer databases, and will communicate with their professors and one another through an Internet chat room to supplement their in-class discussions. And in an advanced form of videoconferencing known as stream video, faculty will arrange to beam guest speakers to the classroom for live presentations, simultaneously projecting the lecture onto a screen and storing it on a Web site for future use.

Boston, a hotbed of mutual fund activity in the United States, is a natural market for the MSIM, and an advisory board for the program is composed of executives from area firms. Practitioners from such institutions as Fidelity Investments and John Hancock Financial Services are helping SMG recruit students and have made suggestions for the curriculum. Some executives also have agreed to drop in on classes and speak from their own experience in the field.

Heisler traces the program's development to a number of trends: unprecedented economic growth, a volatile stock market, and the advent of do-it-yourself retirement planning. He explains that as more Americans make their own investment choices for retirement savings, they are increasingly asking their financial institutions to bear the burden of stock-market risk -- a role that employers used to perform with the old defined-benefit plans. Faced with the market's roller-coaster performance of the past few years, businesses and governments are also looking for more reliable investment stategies.

Conventional wisdom of the last three decades has held that diversifying one's portfolio with a mix of stocks and bonds and companies large and small is the key to minimizing risk. The idea was that in any given year, at least some of the securities would be performing well. But trust in that theory has been challenged as markets have grown more volatile.

"People are demanding better alternatives to managing risk than just diversification," Heisler says. "Option pricing theory, developed in academia over the last 25 years, is leading to new products that allow them to hold portfolios with guaranteed minimum returns." The theory behind those products, and the technology used to create them, are an essential part of the MSIM curriculum.

Heisler expects career-changers to make up a substantial portion of the new program's student body. He can empathize: he switched from engineering to marketing before earning his Ph.D. in finance at New York University, and then joined the SMG faculty in 1994. The goal for many MSIM applicants is to become a research analyst, risk manager, financial engineer, or portfolio manager. Others are analysts wishing to accelerate their careers.

But the program is also designed for professionals in the many niche fields that the burgeoning financial services industry has created. "If I'm an information systems person at an investment firm, I can't design a system if I can't understand in depth what it's supposed to do," Heisler explains. "If I'm in client services, while I'm not the person actually managing the money, I can't put together a retirement package for a client if I don't understand the whole process of investment management and creating portfolios.

"There is a deeper level of understanding that people in these areas now need," he adds. "The training we offer in the MSIM program will help them do their jobs better. It will lend them credibility, which is also better for their firms."