Boston Playwrights' Theatre
Home of New Plays in Boston
Boston Playwrights' Theatre 34th Season
Welcome to Boston Playwrights' Theatre, the professional wing of our Graduate Playwriting Program at Boston University.* We produce plays by alumni of our Playwriting Program (and of Boston University faculty and staff) only, and our mission is to serve our writers'  theatrical visions, to guide them into their first productions. We work with talented professionals in all aspects of our productions. Plus, our playwrights are a gifted cadre of theatre artists, and their awards and productions speak to this. Talented alumni continue to write for theaters across the nation and overseas, so explore our website to learn more about them and our current and past professional seasons of new works.
Our 2015–2016 Season
*We are part of the College of Arts and Sciences in collaboration with the College of Fine Arts School of Theatre.
With violence on campus rising to epidemic proportions, Em is in total denial. But when her best friend Cassie is assaulted, Em makes some unexpected personal discoveries. Sometimes you do the wrong thing for the right reason.
Venue:
Boston Playwrights' Theatre 949 Commonwealth Avenue Boston, MA 02215
Starring:
Stephanie Clayman*, Amanda Collins*, Evan Horwitz, Melissa Jesser*, John Kooi*, and Michael Underhill
Second Sunday Reading Series
Please join Boston Playwrights' Theatre and Erbaluce for our Second Sunday Reading Series in the upstairs dining room of Erbaluce. On the second Sunday of each month we read a new play by a local playwright, using professional actors from the Boston theatre community. The excellent (and FREE) hors d'oeuvres offered by Chef Charles Draghi are reason enough to be there, but these plays are still in flux and their talented playwrights welcome your smart feedback on what you've heard!
Please join us for our next event on Feb. 21* at 7 p.m.:
The Death of Mary Lamb
by John Shea
English poets Charles and Mary Lamb, along with Samuel Taylor Coleridge, enjoy life among London's literati. But fame can mask deeper secrets and notoriety will test the bonds of friendship. A story about addiction, madness and murder and the public face we put on the personal demons that plague us.
YOU MUST RESERVE YOUR SEAT AT reservations@erbaluce-boston.com or by calling 617-426-6969.
*Not the second Sunday this time around—Happy Valentine's Day!
Venue:
Erbaluce 69 Church Street Boston, MA 02116
The sublime is confused with the ridiculous in this savage commentary on the human condition, a staple of every theatre classroom and 20th century drama. A small town is besieged by one roaring citizen who becomes a rhinoceros and proceeds to trample on the social order. As more citizens are transformed into rhinoceroses, the trampling becomes overwhelming, and more and more citizens become rhinoceroses. One sane man, Berenger remains, unable to change his form and identity.
A co-production with the Suffolk University.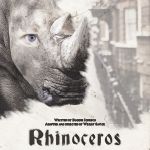 Venue:
The Modern Theatre 525 Washington Street Boston, MA 02111
Starring:
Nael Nacer* and Alex Pollock*
Boston Theater Marathon XVIII
For almost two decades, the Boston Theater Marathon has brought together New England playwrights, directors, and theatres to create a day-long event that is fun, moving, and always surprising. The BTM features 50 ten-minute plays, by 50 New England playwrights, produced by 50 New England theatres…in ten hours! We'll start at noon and wrap up promptly at 10 p.m., with a party to follow.
Your all-day pass ($25 in advance; $35 the day of the event) allows you to come and go as you please. As always, net proceeds from ticket sales to the BTM benefit the Theatre Community Benevolent Fund, which provides financial support to theatres and theatre artists in times of need. We hope you'll join us!
BTM XVIII is generously supported by the Boston University Center for the Humanities.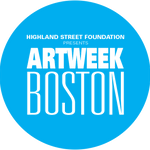 Boston Theater Marathon XVIII is part of ArtWeek Boston, a twice-annual festival spanning ten days that features unexpected and creative experiences throughout eastern Massachusetts. ArtWeek events are unique opportunities that are interactive or offer behind-the-scenes access to artists or the creative process.
Venue:
Stanford Calderwood Pavilion at the Boston Center for the Arts, 527 Tremont Street, Boston
When Texas billionaire Seymour Sackeroff wants to avoid prosecution over illegal gambling casinos, who does he try to put in the White House? None other than Christian televangelist Dick Cockburn who speaks to the Lord on a regular basis (or so he says). But when Cockburn comes to roost in Seymour's mansion, all Hell breaks loose. A play with music and rhythm from the author of The King of Second Avenue and the Shakespeare Trilogy (The English Channel, Mortal Terror, The Last Will), Exposed takes a ferociously sardonic wink through the lens of Molière's Tartuffe to lambast contemporary America, the Right, the Left, the NRA, AIPAC, and greed in all its guises.
A BU New Play Initiative Production, co-produced with Boston Center for American Performance.

Venue:
Calderwood Pavilion at the Boston Center for the Arts Wimberly Theatre 527 Tremont Street Boston, MA 02116
Starring:
Remo Airaldi*, Scott Barrow*, Annabelle Cousins, Abby Goldfarb*, Jeremiah Kissel*, Annette Miller*, Tess Wenger, and Michael Hammond* as Cockburn