Boston Playwrights' Theatre
Home of New Plays in Boston
Boston Playwrights' Theatre 33rd Season
Welcome to Boston Playwrights' Theatre, the professional wing of our Graduate Playwriting Program at Boston University.* We produce plays by alumni of our Playwriting Program (and of Boston University faculty and staff) only, and our mission is to serve our writers'  theatrical visions, to guide them into their first productions. We work with talented professionals in all aspects of our productions. Plus, our playwrights are a gifted cadre of theatre artists, and their awards and productions speak to this. Talented alumni continue to write for theaters across the nation and overseas, so explore our website to learn more about them and our current and past professional seasons of new works.
Our 2014–2015 Season
*We are part of the College of Arts and Sciences in collaboration with the College of Fine Arts School of Theatre.
Hanna, a brutally blunt international journalist, is struggling to come to terms with her husband's violent death. After accepting a seemingly tame assignment, she becomes increasingly obsessed with uncovering the history of another Hannah: the infamous Hannah Duston who was kidnapped by a Native American raiding party in 1697. Soon the stories of the two Hanna(h)s begin to merge into a single portrait of a smart woman, torn from the only world she knows, who crosses the line between civilization and savagery.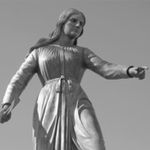 Venue:
Boston Playwrights' Theatre 949 Commonwealth Avenue Boston, MA 02215
Three generations of mothers and memories combine to change the fate of a schizophrenic man at the Port Authority Bus Terminal, as he waits for a sister he hardly knows, to fulfill an agreement that was never made. Abortion, adoption, and the ties that may or may not bind.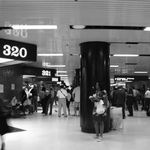 Venue:
Boston Playwrights' Theatre 949 Commonwealth Avenue Boston, MA 02215
In this modern-day retelling of Chekhov's Uncle Vanya, Uncle Jack, his niece Sonya, and his British brother-in-law Derek struggle to save their small summer theatre company in the Berkshires…and the company's looming demise causes old wounds to bleed afresh. Jack fires a keepsake pistol, Derek runs for cover, and hearts are broken.
A co-production with the Boston Center for American Performance
Venue:
Boston University Theatre Lane-Comley Studio 210 264 Huntington Avenue Boston, MA 02115