Boston Playwrights' Theatre
Home of New Plays in Boston
Boston Playwrights' Theatre 35th Season
Welcome to Boston Playwrights' Theatre, the professional wing of our Graduate Playwriting Program at Boston University.* We produce plays by alumni of our Playwriting Program (and of Boston University faculty and staff) only, and our mission is to serve our writers'  theatrical visions, to guide them into their first productions. We work with talented professionals in all aspects of our productions. Plus, our playwrights are a gifted cadre of theatre artists, and their awards and productions speak to this. Talented alumni continue to write for theaters across the nation and overseas, so explore our website to learn more about them and our current and past professional seasons of new works.
Our 2016–2017 Season
*We are part of the College of Arts and Sciences in collaboration with the College of Fine Arts School of Theatre.
Boston Theater Marathon XX
For two decades, the Boston Theater Marathon has brought together New England playwrights, directors, and theatres to create a day-long event that is fun, moving, and always surprising. The BTM features 50 ten-minute plays, by 50 New England playwrights, produced by 50 New England theatres…in ten hours! We'll start at noon and wrap up promptly at 10 p.m., with a party to follow.
Your all-day pass ($25 in advance; $35 the day of the event) allows you to come and go as you please. As always, net proceeds from ticket sales to the BTM benefit the Theatre Community Benevolent Fund, which provides financial support to theatres and theatre artists in times of need. We hope you'll join us!
BTM XX is generously supported by the Boston University Center for the Humanities.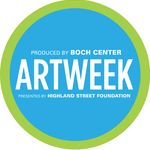 Venue:
Stanford Calderwood Pavilion at the Boston Center for the Arts, 527 Tremont Street, Boston
Gifted jazz saxophonist Willie "Cool" Jones is lured back from Paris by past-love Babs with the promise of ownership in Mitzy's Jazz Kitchen, but Cool's inner demons compete with his ambitions as he tries to make sense of his life. A jazz riff on the addictions from which we all suffer, musical and otherwise.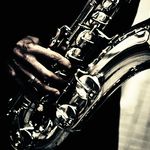 Venue:
Boston Playwrights' Theatre 949 Commonwealth Ave. Boston, MA 02215
When Devon visits Simone for an end-of-summer sibs fest on Martha's Vineyard, she finds her little sister changed beyond recognition. As personal assistant to wealthy and demanding trophy wife Michaela Kell, Simone enjoys a lavish beachfront lifestyle that these girls never could have imagined growing up in blue-collar Buffalo—but is all this luxury free of cost? Worlds collide and sisters square off in this keenly-observed comedy about ambition, regret, and the choices that shape who we become.
A Boston premiere. Elemeno Pea is presented by special arrangement with SAMUEL FRENCH, INC.
Venue:
Boston Playwrights' Theatre 949 Commonwealth Ave. Boston, MA 02215
Adam was the scariest man in the National Hockey League, but now he's been demoted to the minors, gotten high on painkillers, and trashed the locker room at the Dunkin' Donuts Center. His friends need to talk him down before he gets into real trouble, but he's got his own agenda…and it isn't about making saves, dekes, dangles, snipes, and passes. A modern-day take on Sophocles' Ajax as seen through the lens of the last true gladiator sport.
A world premiere, produced in collaboration with Kitchen Theatre Company.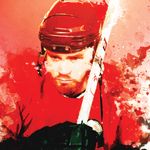 Venue:
Boston Playwrights' Theatre 949 Commonwealth Ave. Boston, MA 02215
The Rosenbergs (An Opera)
Music by Joachim Holbek
Libretto by Rhea Leman
Directed by Dmitry Troyanovsky
Musical Direction by Cristi Catt
It's 1953 Cold War USA, and Ethel and Julius Rosenberg have been accused of atomic espionage and sentenced to death. In this most famous spy case of the 20th century, and leading into the House Un-American Activities Committee (HUAC) hearings, the Rosenbergs' love affair broke all bounds. Recognized as Denmark's Best Opera of 2015, this tragic love story is adapted from the Rosenbergs' letters from jail. As seen through the lens of the McCarthy witch hunts, echoes of which can still be heard today, it begs the question to all of us: "Would you die for love?"
A North American premiere co-produced by Boston University and Brandeis University, presented by Boston Playwrights' Theatre. Free to all students, faculty, and staff of Boston University and Brandeis University.

The Rosenbergs is generously supported by the Elie Wiesel Center for Jewish Studies at Boston University, the Jewish Cultural Endowment at Boston University, the Brandeis Arts Council, the Boston University Center for the Humanities, and through an arts grant from the BU Arts Initiative—Office of the Provost.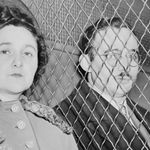 Venue:
Boston Playwrights' Theatre 949 Commonwealth Ave. Boston, MA 02215