Bioinformatics Program Retreat
Save the Date . . . the 2014 Bioinformatics Retreat is being held on
October 3-4 in Portsmouth New Hampshire.
The Bioinformatics Program held the 2013 Annual Retreat on October 4-5 at the Marine Biological Laboratory in Woods Hole. The MBL is an international center for research, education and training in biology, biomedicine and ecology. The agenda included an improvscience workshop, a chartered Woods Hole Discovery Cruise, presentation of the first Bioinformatics Student Service Award, a student feedback forum and a performance by local band, Brother's Rye.
photos: Yi-Chien Chang, PhD Candidate, BU Bioinformatics
Previous Retreats
The 2012 Bioinformatics Program Retreat was held on September 7-8, 2012 at the Hawthorne Hotel in Salem, Massachusetts.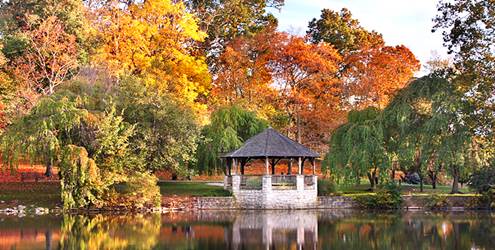 The May 2010 and June 2011 Program Retreats were held at the Wachusett Village Inn in Westminster, Massachusetts.