Bioinformatics Program Retreat
The 2015 Bioinformatics Retreat will be held at the Cranwell Resort in Lenox, Massachusetts from September 17-18.
Previous Retreats
The Bioinformatics Program held the 2014 Annual Retreat on October 3-4 at the Sheraton Harborside in Portsmouth, New Hampshire. The agenda featured four alumni presentations and a panel discussion, a tour of the Strawbery Banke Museum, the presentation of the Bioinformatics Student Service Award to Teresa Wang, a student feedback forum and a night out at the Portsmouth Gas Light.
2013 Bioinformatics Program Retreat
The 2012 Bioinformatics Program Retreat was held on September 7-8, 2012 at the Hawthorne Hotel in Salem, Massachusetts.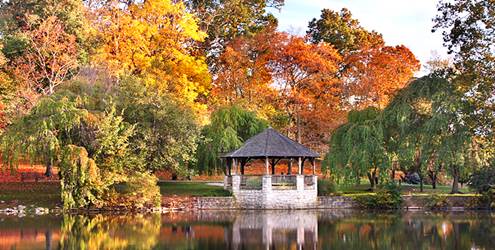 The May 2010 and June 2011 Program Retreats were held at the Wachusett Village Inn in Westminster, Massachusetts.