Authors
BHR authors are industry experts, faculty members, and even hospitality students! Meet the authors of the latest BHR:
Michael Oshins is Associate Professor of the Practice of Leadership in the School of Hospitality Administration at Boston University. He is former Vice President of Integer Dynamics, a hospitality consulting firm focused on operational productivity and technology. He holds a doctorate in human resource education from Boston University and a master's degree in hotel administration from Cornell University. Email moshins@bu.edu
---
Joel Brown has been a staff writer at BU Today and Bostonia magazine since 2015. Before coming to BU, he was a Boston Globe correspondent for 10 years, and previously worked for the Boston Herald and the Greenfield Recorder. He graduated from the University of New Hampshire, where he majored in pinball and the student newspaper. He is a Massachusetts native, a lifelong Red Sox fan and a North Shore resident.
---

Martin Zsarnoczky, Ph.D. has several years of experience in the huge tourism and hospitality industry. He has worked with P&O Princess Cruises, Intercontinental and Marriott Hotels in Budapest. Between 2005 and 2015, he was the founder, developer and CEO of Casa de la Musica Hostel and Event's Hall, one of the largest multifunctional private tourism & hospitality businesses in Budapest downtown. He holds a BSc degree in Tourism and Hospitality from the Budapest Business School, and graduated at MSc/Med level as Teacher of Economics in Tourism and Hospitality. During his studies, he had spent short a term mobility period  at Utwente University in the Netherlands, and later earned his Ph.D. in Regional Sciences at Szent Istvan University. At the moment, he is still very active as an entrepreneur and is actively involved in community development. He is also a board member of the Budapest Chamber of Commerce and Industry, and works as a mentor for the Young Entrepreneurs Association Hungary. With regards to his academic career, he is a full time assistant professor at the Institute of Marketing and Media at the Tourism Department of Corvinus University of Budapest.
---

Namrata Sridhar is a marketing communications coordinator at LHL Communications and a rising senior at Boston University's School of Hospitality Administration (BU SHA). She has also previously worked in marketing communications capacities at RealFood Consulting where she helped design an internal marketing plan to rebrand their company. Namrata also serves as the President of the Student Government of BU SHA. She is an active member of the National Society of Minorities in Hospitality, the American Hotel and Lodging Association, and the Hospitality Sales and Marketing Association International.
---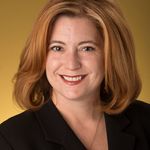 As Founding Director and Professor of the Michael A. Leven School of Culinary Sustainability and Hospitality at Kennesaw State University, Dr. Hardigree oversees the Bachelor of Science degree program which houses over 260 majors and services over 1500 students enrolled in classes each semester. Christian conducts research and presents nationally at industry conferences as related to her areas of expertise, including food safety, risk management, sustainability, workplace violence and employment/management issues. After obtaining her B.S.,
 

cum laude, from the William F. Harrah College of Hotel Administration at UNLV, Christian obtained her Juris Doctorate from the Walter F. George School of Law at Mercer University, focusing on employment discrimination, arbitration/mediation, and labor management relations.  She is of counsel with the law firm of Parnell & Associates.  Christian serves on a variety of committees and advisory boards, including the ConServe Sustainability Advisory Council for the National Restaurant Association, the KSU Brian Jordan Center for Excellence and Professional Development at LakePoint Sporting Community, and formerly on the Women in Lodging Advisory Council for the American Hotel & Lodging Association.
---
Graham Ruggie (SHA '91) is the owner and principal architect of Janez Design located in Framingham, Massachusetts.  He earned a Master of Architecture degree from the Boston Architectural College, but he considers his customer-focused management skills just as important as his design abilities. He's uniquely qualified in this regard, with his years of managing restaurants in the hospitality industry, his completion of Marriott's Total Quality Management course, as well as his degree in hospitality management from Boston University's School of Hospitality Administration. He lives in Ashland with his wife Ana (SHA '91) and daughters.
---

Leora Halpern Lanz, ISHC, is principal of
LHL Communications
, a hospitality-focused marketing communications, branding, and media relations advisory. She is also a full time faculty member at Boston University's School of Hospitality Administration (SHA), teaching advanced strategic marketing and digital marketing for hospitality at the undergraduate and graduate levels. She was named among the Top 25 Minds in Hotel Marketing for 2016 by the Hospitality Sales & Marketing Association International and was named 2017 Professor of the Year by the student government of SHA.
---
Learn more about author guidelines and contributing work to the BHR.