Mini-Conference and Round-Table Discussion of Beethoven's

 

Fidelio
Wednesday, October 24, 2:30-5:30pm
Marshall Room, School of Music,
855 Commonwealth Ave, Boston, MA 02215

Scott Burnham (City University of New York):
"On the Heroic in Beethoven's
 

Fidelio"
Scott Burnham holds a B.M. from Baldwin-Wallace College, a M.M. in Music Composition from Yale University School of Music, and a Ph.D. in Music Theory and Analysis from Brandeis University. His scholarly interests include the history of tonal theory, problems of analysis and criticism, and 18-and 19th-century music and culture; publications reflecting these concerns have appeared in such journals as Beethoven Forum, Current Musicology, Journal of the American Musicological Society, Journal of Music Theory, Musical Quarterly, Music Theory Spectrum, and 19th-Century Music. He has received fellowships from the National Endowment for the Humanities, the Guggenheim Foundation and the National Humanities Center.
Burnham has taught graduate seminars on the music of Haydn, Mozart, Schubert and Beethoven, analytical issues in tonal music, and the history of tonal theory from Rameau to Schenker; he also teaches undergraduate theory and analysis. He shares his home with his wife Dawna Lemaire, a registered music therapist, and their three children.
William Kinderman (University of Illinois at Urbana-Champaign):
"Leonore as Political Symbol in Beethoven's
 

Fidelio"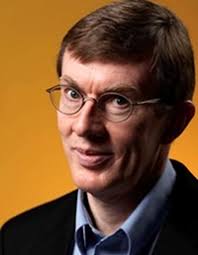 Since receiving an award for lifetime achievement from the Humboldt Foundation in 2010, William Kinderman has published two books while expanding his performance activities in new directions. His focus on artistic creativity is reflected in The Creative Process in Music from Mozart to Kurtag (University of Illinois Press, 2012), through its exploration of major composers from the 18th century to the present. In Wagner's 'Parsifal' (Oxford University Press, 2013) he probes issues of genesis and aesthetic meaning as well as ideological and political issues.
For Alfred Brendel, Kinderman is "a very rare bird" as result of his combined piano performance and scholarship. Edward Rothstein, in The New York Times, has praised Kinderman's "intellectual energy and distinctive insight"; German critic Gerd Kowa has found him "a herald of Beethoven research and interpretation. . . a sovereign artist". Kinderman's interpretations of Beethoven's works have widely influenced the work of others, including Moisés Kaufman's award-winning play 33 Variations, which reached Broadway in 2009 and many other stages since.
Kinderman shares his passion for music, writing, and research with his wife Katherine Syer and their two children Anna and Marie, and his older children Laura and Daniel. He enjoys playing squash in his spare time.
Michael Tusa (University ofTexas at Austin):
"Ethos, Pathos, and the Creative Process: Sketches for the 1805 Version of Florestan's Aria"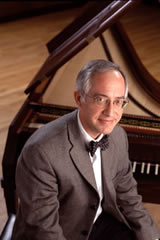 Michael C. Tusa (PhD Princeton University, 1983), Professor, has been a member of the Musicology faculty since 1981. His interests include nineteenth-century opera, Beethoven, the compositional process, and piano music. His publications include a monograph, "Euryanthe" and Carl Maria von Weber's Dramaturgy of German Opera (1991) and a volume in the Ashgate Library of Essays in Opera Studies, National Traditions in Nineteenth-Century Opera II: Central and Eastern Europe (2010). His essays have appeared in 19th-Century Music, Archiv für Musikwissenschaft, The Music Review, Journal of the American Musicological Society, Beethoven Forum, Journal of the American Liszt Society, Journal of Musicology, International Journal of Musicology, and Journal of Interdisciplinary History. He wrote the entry on Weber in the New Grove Dictionary of Music and Musicians (revised edition) and has contributed essays to the Cambridge Companion to Beethoven, the Cambridge Opera Handbook Ludwig van Beethoven. "Fidelio," and Nineteenth-Century Piano Music.