Due to COVID-19, ATLAS has created an interview study for caregivers of individuals with ASD. Click here to learn more!
Who can participate?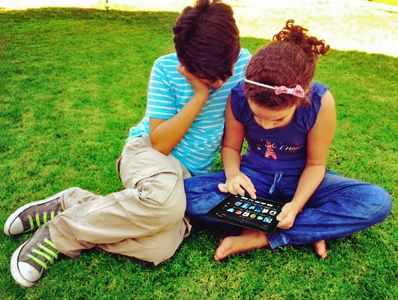 ATLAS is seeking adolescents and young adults who:
Have an ASD diagnosis
Are 13 years – 21 years and 11 months old
Hear English regularly (≥ 50% of the time)
Additionally, because ATLAS will require participants to play a video game, eligible participants will have:
Enough manual dexterity to do so comfortably
A mental age that will allow them to understand the video game
Reliable internet to play the video game
Further, because we are studying auditory attention through noninvasive brain imaging (i.e., EEG), we are seeking participants who:
DO NOT have a history of hearing loss
DO NOT have a history traumatic brain injury
Although the adolescents/young adults will be playing the video game, we are also seeking families with caregivers who would be able to support their child by ensuring that they played the video game ≥ 3/week for ≥ 20 min/day for 4 weeks.
What does the study involve?
Broadly, participation in ATLAS will involve visits (about 2-3) to CARE for behavioral assessments/questionnaires and EEG testing, as well as access to a video game that has been designed to target auditory attention. Because ATLAS is an intervention study, we are trying to see if the video game changes participants' auditory sensitivity (as measured by the behavioral assessments/questionnaires) and/or brain responses to sounds (as measured by the EEG). In order to measure this change, we will have two groups: a group where participants play the video game (the intervention group) for 4 weeks and a group where participants wait (the wait list group) to play the video game for 4 weeks. In this way, access to the game is not a matter of "if" but, rather, a matter of "when". Group assignment is completely random.
Initially, all participants will visit CARE for behavioral assessments and an EEG task. Then, families assigned to play the video game will receive video game training and technical support. Participants in this group will be asked to play the video game for at least 3 days a week for 20 minutes each day. Participants who have been assigned to the wait-list group will resume their typical daily activities for 4 weeks. After 4 weeks, all participants will be asked to return to CARE to complete those same behavioral assessments and EEG task.
After this second visit, participants assigned to the wait list group will also be taught to play the video game. If wait list participants and their families want, they will be invited to also play the video game for 4 weeks for 3 days a week for 20 minutes each day and to come back to the lab for a third visit where they will complete the same behavioral assessments and EEG task. This is optional! Wait list families may choose not to do this.
Read more about the ATLAS intervention here!
When can I join?
We expect to begin recruiting for ATLAS soon! If you are interested in participating and would like to be contacted when recruiting begins, please click on this link so researchers can determine your preliminary eligibility.
Is there compensation?
Yes! You will receive $10 for completing your first visit (before being assigned to the intervention or wait list group). You will then receive $65 for returning to CARE after each 4 week period for the follow up visits! This amounts to a total of $75-$145. Parking will also be compensated when you visit CARE.
If you have any questions about ATLAS, please do not hesitate to reach out to ATLAS' Project Coordinator, Rachel Hantman, at atlas@bu.edu, 617-358-4941, or 617-992-6475!
This project is supported by the Department of Defense.