Activities
---
PLEASE visit our new site here (http://blogs.bu.edu/buas/) This site is an older version and is no longer regularly updated. It is maintained for posterity, currently. Thank you for your interest in the BU Astronomical Society.
---
Here are some of the things we did in 2006/2007:
Trips to Maine, Arunah Hill
[Pics]
Lunar Eclipse @ The Hub
It was unfortunately mostly cloudy on the night of the eclipse, but we still had a blast.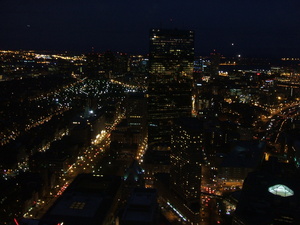 Building A Telescope
Finally complete! Just needs some mirror adjustments..
[Pics of the dobsonian (and the construction process :) )]
Getting our own BUAS telescope
While we are granted some access to the Astronomy Department's telescopes, we haven't been able to use them for our own purposes. However, we now have possession of our own telescope, which we may use for, well, whatever we want! We plan to make good use of it on future trips, as well as making it freely available at our Sunday meetings.
[Pic: Celestronickparker]
Astrophotography
Using our own digital SLR camera, we're able to take some sweet photos of the sky. We also have access to the Astronomy Department's photo room, so we're able to develop our own film images.
Hijinks!