2nd Annual March Fellowship Madness is Coming!
It's almost time for March Fellowship Madness again, when we try to raise as many
fellowship dollars as possible in thirty days. February 20th is the deadline for students and junior scholars to apply for ASOR excavation scholarships, and we are expecting an even higher number of applicants than the record number of 187 from last year. Every year, ASOR awards Platt, Heritage, Meyers, and Wright Fellowships to deserving students who want to go on a dig. These scholarships are funded from ASOR's endowment and by individual donors. March Fellowship Madness is an opportunity for members to support additional fellowships so we can get more players in the field. Last year, almost eighty ASOR members joined the madness and gave over $9,000, which allowed ASOR to award fellowships to nine additional scholars!
Here's what two past excavation fellowship recipients had to say:
"Receiving funding like the Heritage Fellowship is crucial to providing access to travel and excavations for research, and I appreciate the assistance of this fellowship and its donors." - Monique V.
"Each and every day I learned more than I ever hoped, but most importantly this experience enhanced my desire to continue studying archaeology and I am forever grateful to ASOR for supporting me in my endeavors." - Alexandrea B.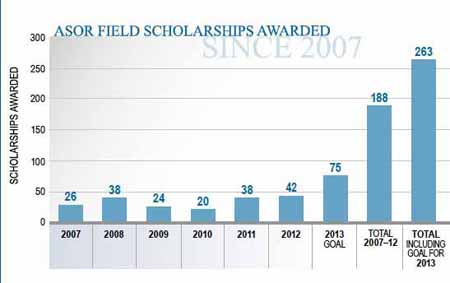 We once again plan to reach out to our fellow members through e-mail, Facebook, the ASOR Blog, and News@ASOR, so keep an eye out to make sure you don't miss updates on this short, but exciting fundraiser. This year's goals are:
Total number of donors: 100 (last year we had 80)
Total amount of funds raised: $10,000 (last year we raised $9,200)
Challenge gifts: $5,000 will be contributed to the Heritage Program if we meet our first two goals.
The number of fellowships applicants grows each year, and we encourage you to help us send deserving students to the field.
Can't wait until March? Donate right now!