2014 Exhibitor, Sponsor, and Advertising Information
Make a plan to introduce your organization's publications, products, or services to the archaeological community at ASOR's Annual Meeting. Join our list of 2014 Exhibitors and Sponsors. Each year a growing number of organizations connect with ASOR's attendees during the meeting. Attendees represent colleges and universities, government agencies, non-profit institutes, international organizations, museums, and research institutes. We invite you to participate in the 2014 ASOR Annual Meeting held at The Westin San Diego.
Exhibitor & Advertising Prospectus 2014: The prospectus provides details about the many marketing options ASOR has to offer to increase your organization's visibility, including:
Exhibitor Tables. The location of the exhibit area on the Second Floor Mezzanine of the Westin will ensure steady traffic betweeen meeting spaces throughout the day. For those unable to staff tables, a Self Serve option is available.
Advertising Opportunities. Add to your presence at the meeting with an advertisement in the 2014 Annual Meeting Program and Abstract Book, have your logo featured on our attendee Tote Bags, or purchase a one-time rental of the attendee mailing list.
Sponsorship Packages. Show your support of ASOR by becoming a sponsor and maximize your marketing potential at the same time. Opportunities range from supporting the Opening Night Reception to helping fund the Scholarship Program for student attendees. Packages feature numerous exhibit and advertising options, meeting registrations, and special sponsorship recognition, among other perks.
The prospectus also includes information about shipping, exhibition dates and hours, hotel reservations, important deadlines, rules and regulations, and contracts. Receive a 5% discount with a signed contract and 50% payment by May 1st, 2014.
If you have any questions please contact ASOR's Administrative Assistant, Kurt Prescott.

List of 2014 Annual Meeting Exhibitors and Sponsors

ISD - PLATINUM SPONSOR
Contact: Ian Stevens
70 Enterprise Drive, Suite 2
Bristol, CT 06010
Tel: 860-584-6546
E-mail: ian@isdistribution.com

ISD is a full-service book distribution company focusing exclusively on scholarly and specialist books in the Humanities. We represent some of the world's finest publishing houses—including Acumen Publishing, Brepols Publishers, Equinox Publishing, Harrassowitz Verlag, Peeters Publishers, and many more—and are located in Bristol, CT. Visit www.isdistribution.com to see our full range of distributed publications.

BRUKER ELEMENTAL - GOLD SPONSOR
Contact: Jerry Sooter
415 N. Quay St.
Kennewick, WA 99336
Tel: 509-783-9850
E-mail: jerry.sooter@bruker-elemental.net

Bruker, a technology leader in handheld XRF spectrometers, provides a range of analyzers for use in elemental identification and quantification. The Tracer series is the defacto standard in portable XRF analyzers used in authentication, conservation and restoration of art and other historic artifacts.

MANEY PUBLISHING
Contact: Jennie Collinson, Marketing Executive

Suite 1C Joseph's Well, Hanover Walk, Leeds LS3 1AB, UK

Tel: +44 113 386 8155

E-mail: j.collinson@maneypublishing.com
http://www.maneyonline.com/page/archaeo

Maney Publishing specialises in print and electronic journal publishing and has the largest list of archaeology journals in the UK including a range of journals in Near Eastern archaeology. We also publish journals in architectural history, conflict archaeology, conservation, environmental archaeology, heritage management, historical archaeology, industrial archaeology and medieval archaeology.

UNIVERSITY PRESS OF COLORADO
Contact: Beth Svinarich, Sales and Marketing Manager

5589 Arapahoe Ave., Ste 206C

Boulder, CO 80303

Tel: 720-406-8849 x803

E-mail: beth@upcolorado.com
http://www.upcolorado.com

The University Press of Colorado publishes books in Mesoamerican, Latin American, North American and Southwestern anthropology and archaeology, and is currently developing projects in Near Eastern archaeology.

COTSEN INSTITUTE OF ARCHAEOLOGY PRESS
Contact: Randi Danforth, Publications Director
308 Charles E. Young Drive North, Fowler A163
Los Angeles, CA 90095
Tel: 310-206-9384
E-mail: cioapress@ioa.ucla.edu
www.ioa.ucla.edu

The Cotsen Institute of Archaeology at UCLA is a premier research organization dedicated to the creation, dissemination, and conservation of archaeological knowledge and heritage. CIOA is also home to the Interdepartmental Archaeology Program, the UCLA/Getty Program in Archaeological and Ethnographic Conservation, and the Cotsen Institute of Archaeology Press.

BAKER ACADEMIC & BRAZOS PRESS
Contact: Steve Ayers
6030 E Fulton
Ada, MI 49301
Tel: 616-676-9185
E-mail: sayers@bakerpublishinggroup.com
At Baker Academic we count it a privilege to partner with authors who make vital contributions to conversations of consequence within the academic community. Our books serve the academy and the church, draw from a broad range of scholarship, and are published according to the highest standards.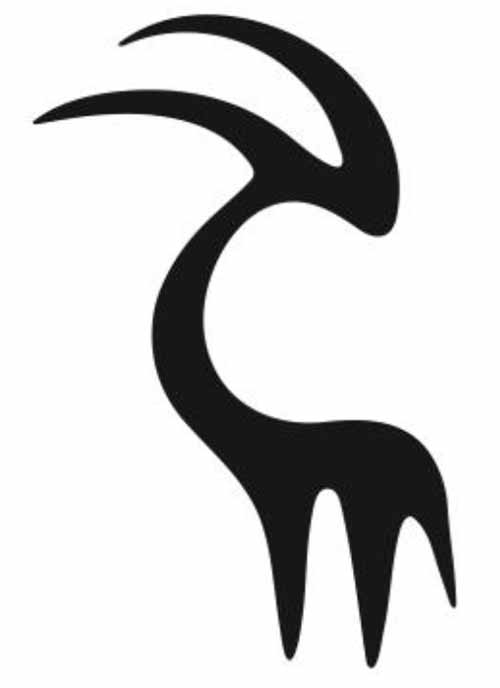 EISENBRAUNS
Contact: Jim Eisenbraun, Publisher and President
Andrew Knapp, Acquisitions Editor
P.O. Box 275 Winona Lake, IN 46590
Tel: 574-269-2011
E-mail: jeisenbraun@eisenbrauns.com / aknapp@eisenbrauns.com
Eisenbrauns is one of the leading publishers and booksellers serving the academy in various ways, including book sales and marketing, prepress (typesetting) services, and publishing. Its publishing division focuses on archaeology, Semitic languages and linguistics, Mesoptamian studies, biblical studies, and history and culture of the Levant.

WM. B. EERDMANS PUBLISHING COMPANY
Contacts: Allen C. Myers, Senior Editor; Janice E. Myers, Advertising Manager
2140 Oak Industrial Drive N.E.
Grand Rapids, MI 49505
Tel: 800-253-7521
E-mails: amyers@eerdmans.com and jmyers@eerdmans.com
Eerdmans Publishing Company, founded in 1911 and still independently owned, is based in Grand Rapids, Michigan. It has long been known for publishing a wide range of religious books, from academic works in theology, biblical studies, religious history, and reference to popular titles in spirituality, social and cultural criticism, and literature. For more information visit us online at www.eerdmans.com.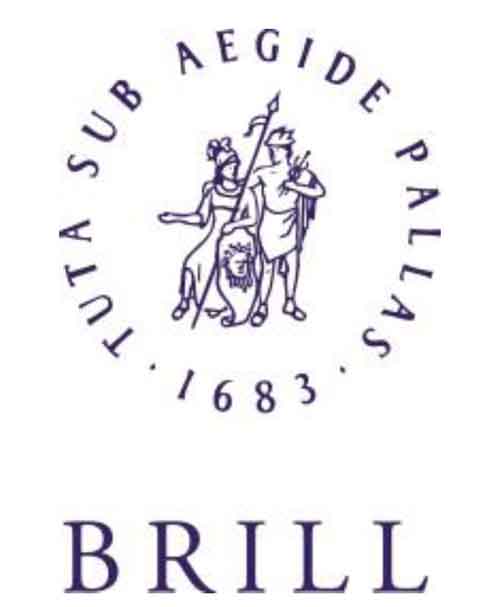 BRILL
Contact: Katelyn Chin
153 Milk Street, 6th Floor
Boston, MA 02109
Tel: 617-263-2323
E-mail: chin@brill.com
Founded in 1683, Brill is a leading international academic publisher in the ancient Near East and Egypt; Middle East and Islamic Studies; Asian Studies; Classical Studies; History; Biblical and Religious Studies; and Language & Linguistics. Brill is also a major provider of primary source materials online and on microform through its imprint IDC.
TINA ROSS, ARCHAEOLOGICAL ILLUSTRATOR
24B Meredith Drive
St. Catharines, ON, L2M, Canada
Tel: 905-325-0202
E-mail: tinaross@me.com
Archaeological illustration of all artifact types, specializing in pottery. I work closely with publishers and authors to prepare layouts and create maps and plans. I also lead various workshops in order to teach the necessary technical skills and conventions of archaeological illustration.

BLOOMSBURY ACADEMIC
Contacts: John Stolen, US Marketer & Alice Reid, Commissioning Editor
1385 Broadway, 5th Floor
New York, NY 10018
Tel: 212-419-5402
E-mail: John.Stolen@Bloomsbury.com & Alice.Reid@Bloomsbury.com

Bloomsbury publishes a range of high quality titles covering the Ancient Near East, Classical Antiquity, Egyptology, Ancient Philosophy, Culture and Society, Classical Languages and Literature, and the Debates in Archaeology series, a series of short volumes each devoted to a theme which is the subject of contemporary debate in archaeology.

ANDREWS UNIVERSITY PRESS
Contact: Lisa Mitchell, Customer Service
Sutherland House
Berrien Springs, MI 49104-1700
Tel: 269-471-6134;
E-mail: aupo@andrews.edu
www.universitypress.andrews.edu
The primary mission of Andrews Press is to publish books, journals and papers that make a scholarly and/or professional contribution to their respective fields and are in harmony with the mission of Andrews University. Publication emphases include such areas as archaeology, biblical studies, religion, education, and science.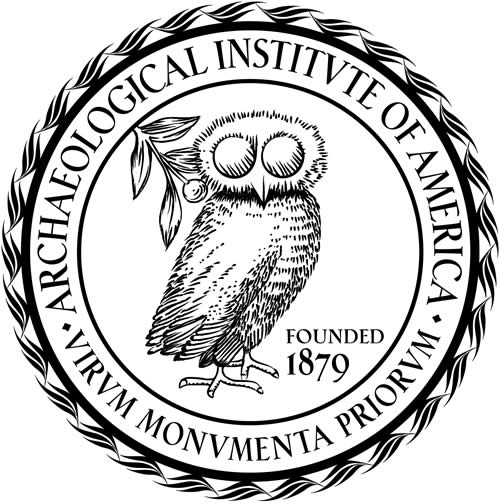 ARCHAEOLOGICAL INSTITUTE OF AMERICA
Contact: Laurel Nilsen Sparks, Lecture & Fellowship Coordinator
656 Beacon Street
Boston, MA 02215
Tel: 617-358-4184
E-mail: Lsparks@aia.bu.edu

The Archaeological Institute of America (AIA) promotes archaeological inquiry and public understanding of the material record of the human past to foster an appreciation of diverse cultures and our shared humanity. The AIA supports archaeologists, their research and its dissemination, and the ethical practice of archaeology. The AIA educates people of all ages about the significance of archaeological discovery and advocates the preservation of the world's archaeological heritage.

CAMBRIDGE UNIVERSITY PRESS
Contact: James Murphy, Exhibits Manager
32 Avenue of the Americas
New York, NY 10013-2473
Tel: 212-337-5074
E-mail: jmurphy@cambridge.org

Cambridge's publishing in books and journals combines state-of-the-art content with the highest standards of scholarship, writing, and production. Visit our stand to browse new titles, available at a 20% discount, and to pick up sample issues of our journals. Visit our website to see everything we do: www.cambridge.org/us/academic.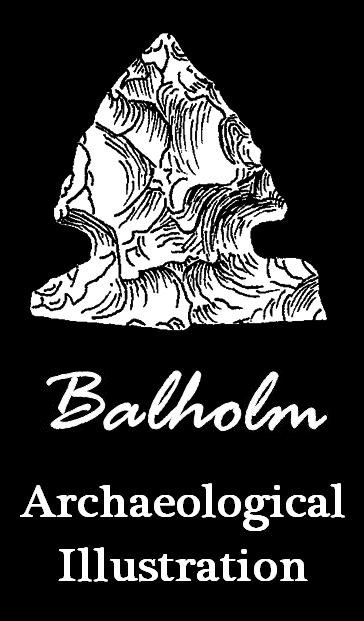 BALHOLM ARCHAEOLOGICAL ILLUSTRATION
Contact: Peter Balholm
234 W. Park Place #2
Spokane, WA 99205
Tel: 509-435-3396
E-mail: peterbalholm@yahoo.com
Archaeological illustration for all phases, from fieldwork to publication: field sketches; technical illustrations of artifacts, lithics, and pottery; maps, plans, and architecture. I specialize in photo-realistic, peopled reconstructions to bring your findings dramatically to life!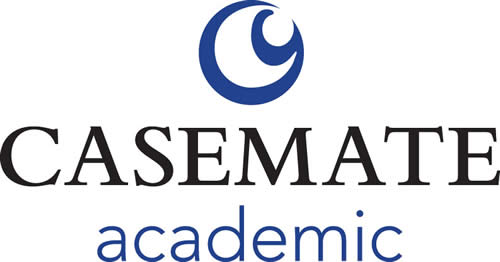 CASEMATE ACADEMIC
Contact: Brittany Blanchette
20 Main Street
Oakville, CT 06779
Tel: 1-860-945-9329.
E-mail: brittany.blanchette@casematepublishers.com
Casemate Academic (formerly the David Brown Book Company) is a leading distributor of academic archaeological publications. We represent publishers including Oxbow Books, the British Museum Press, the Oriental Institute at the University of Chicago and Maney Publishing. Visit www.casemateacademic.com for a full list of our distributed titles.

Pennsylvania State University Press
Contact: Patrick Alexander
920 N. University Drive, USB 1, Suite C
University Park, PA 16802
Tel: 1-814-865-1327
E-mail: pha3@psu.edu
The Pennsylvania State University Press fulfills the academic mission of The Pennsylvania State University by publishing peer-reviewed books and journals for national and international scholarly communities. Recognized for supporting first-class scholarship and demanding exceptional editorial and design standards, the press celebrates its fifty-eighth year in 2014.
Biblical Archaeology Society


Contact: Susan Laden
4170 41st Street, NW
Washington, D.C. 20016
Tel: 1-202-364-3300
E-mail: info@biblicalarchaeology.org
The Biblical Archaeology Society (BAS) was founded in 1974 as a nonprofit, nondenominational, educational organization dedicated to the dissemination of information about archaeology in the Bible lands. BAS educates the public about archaeology and the Bible through its bi-monthly magazine, Biblical Archaeology Review, an award-winning web site www.biblicalarchaeology.org, books and multimedia products (DVDs, CD-ROMS and videos), and tours and seminars. Our readers rely on us to present the latest that scholarship has to offer in a fair and accessible manner. BAS serves as an important authority and as an invaluable source of reliable information.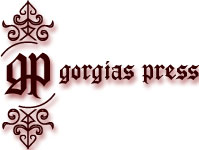 Gorgias Press
Contact: Dr. Melonie Schmierer-Lee
954 River Road
Piscataway, NJ 08854
Tel: 1-732-885-8900
E-mail: helpdesk@gorgiaspress.com
Gorgias Press is an independent academic publisher dedicated to the world of Western Asia. Our current specializations include the ancient Near East, Arabic and Islamic studies, archaeology, Biblical studies, Classics, early Christianity, Judaism, linguistics, Syriac, and Ugaritic. Visit www.gorgiaspress.com to find out more.

Westminster John Knox Press
Contact: Michael Hilliard
100 Witherspoon Street
Louisville, KY 40202
Tel: 1-502-569-5717
E-mail: mhilliard@wkjbooks.com
With a publishing history dating back to 1838, Westminster John Knox Press has served scholars, students, clergy, and general readers. Most of its publications are used in the training of seminarians, the dissemination of religious scholars' work, and the spiritual and ethical formation of clergy and laity. Books and resources published under the WJK imprint cover the spectrum of religious thought and represent the work of scholarly and popular authors of many different religious and theological affiliations. WJK publishes approximately 60 new books and other resources each year and manages a backlist of more than 1,800 titles that are sold throughout the world. Conference attendees receive a 50% discount on books ordered from WJK through December 31, 2014.
Oxford University Press
Contact: John Hercel
198 Madison Avenue
New York, NY 10016
E-mail: john.hercel@oup.com
Oxford University Press is a department of the University of Oxford. It furthers the University's objective of excellence in research, scholarship, and education by publishing worldwide, including an extensive collection of titles in Classical Studies, Ancient History, and Archaeology. Stop by our table to save 30% on a number of our latest titles or visit our website at www.oup.com/us for more selections.