Welcome to ICEAACH
Launched in 1999 with a start-up grant from the Henry Luce Foundation, ICEAACH today is an internationally-recognized hub for trans-disciplinary research and public outreach in East Asian archaeology and cultural heritage. As part of Boston University's Department of Archaeology, the primary mission of ICEAACH is to advance the field of East Asian archaeology and promote knowledge and understanding of East Asia's rich cultural heritage. We do this through a wide variety of teaching, research, exchange, and public talks and other outreach activities supported through major foundation grants and private donors.
We're opening the doors to East Asia's past
ICEAACH programs and research collections are designed to serve the many and varied needs of scholars and students from around the globe, as well as the general public, who are interested in East Asian archaeology, cultural heritage management, anthropology, art history, pre-modern history, religion, and other related fields. We foster collaborative programs across various fields of interest related to the understanding of East Asia's rich cultural heritage. ICEAACH's knowledgeable staff and our research collections serve educators at all levels, museums, the media, and the interested public, and we lead the Department of Archaeology's exciting new teaching, research, and outreach initiatives in the archaeology of this region.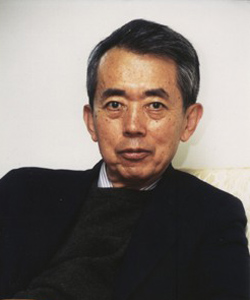 Prof. K.C. Chang 張光直 (1931-2001)
The discipline of archaeology owes an enormous debt to Prof. Kwang-chih Chang 張光直 (1931-2001), former John E. Hudson Professor Emeritus at Harvard University and Vice President of the Academia Sinica, Taipei, both for his contributions to theory and for his lifelong efforts to act as a bridge between scholars and students in Asia and in the West…Learn more