Apply for Manager of Strategic Research, Asian Cultural Council (NY) (deadline March 18, 2020)
Apply for ACC's Manager of Strategic Research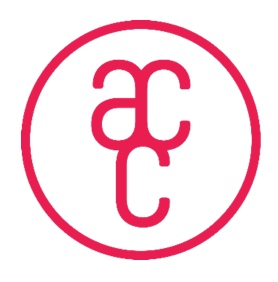 The Asian Cultural Council is honored to be selected as one of 21 organizations in the 2020 Mellon/ACLS Public Fellows program, which places recent PhDs from the humanities and related social sciences in two-year staff positions in government and the nonprofit sector.
ACC's Mellon/ACLS Public Fellow would work closely with ACC's Programs staff as Manager of Strategic Research in New York. Applications close Wednesday, March 18, 9 PM EDT, so apply today!
All applications and questions must be submitted through ACLS. Please do not contact ACC for any inquiries. For more information, visit the ACLS website at https://www.acls.org/programs/publicfellowscomp.
If you know any candidates qualified for this exciting opportunity to work with ACC, please share this email with them.
---
The Mellon/ACLS Public Fellows program promotes the visibility and value of the humanities PhD beyond the academy by offering offering opportunities for PhDs to take on substantive roles in the fields of policy, community development, arts and culture, media, and international affairs.
Fellows receive an annual stipend of $70,000, access to employer-based health insurance, and ACLS-provided funds for relocation and professional development. This opportunity provides meaningful professional mentoring and career development programming, both in-person and virtually.
The Mellon/ACLS Public Fellows program is an initiative of the American Council of Learned Societies and is made possible by a grant from The Andrew W. Mellon Foundation.
The Asian Cultural Council advances international dialogue, understanding, and respect through cultural exchange activities in Asia and the United States to create a more harmonious and peaceful world. This mission is accomplished through fellowships and other programs that support individual artists, scholars, and arts professionals.
http://asianculturalcouncil.org