U Penn Symposium on Contemporary China, Call for Graduate Student Papers on China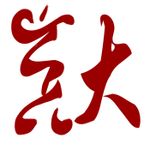 Greetings from the team at the Penn Symposium on Contemporary China (PSCC). PSCC is an annual symposium organized by students from the University of Pennsylvania highlighting graduate student research on the political, legal, economic, and social factors shaping contemporary China and its role in the world today. This year, we will be welcoming Kaiser Kuo, host of the Sinica podcast as the keynote speaker.
We are currently accepting submissions for research papers. If selected, PSCC will provide all travel and accommodation costs toward participating in the conference as a member of the graduate student panels. The submission deadline for paper submissions is December 30, 2018.
This year's Symposium will be scheduled for the third or last weekend of March on the University of Pennsylvania campus. For more information about the conference, please visit pennchina.org.
We hope that you will forward this message to any relevant individuals or groups at Boston University who may be interested in this opportunity. If you have any questions, please feel free to reach out to contact@pennchina.org.
Sincerely,
Michelle Lu
PSCC