Event Series: Fall 2013 Geddes Japanese Film Series (10/9, 10/23, 11/6, 11/20, 12/4)
The Dept. of MLCL, Boston University Center for the Study of Asia, the Boston University's Geddes Language Center, and the Japanese Student Association are pleased to present the Fall 2013 Japanese Film Series. Films will be screened at the Geddes Center on the fifth floor of CAS starting at 6:30 p.m. All films will be subtitled. The rest of the dates and showings are as follows:
Time: Every other Wednesdays, 6:30 pm
Location: Geddes Center, CAS 533B, 725 Commonwealth Ave.
10/9 – ハウルの動く城 Howl's Moving Castle (2004)
Length:01:59:00
Director: Hayao Miyazaki
When an unconfident young woman is cursed with an old body by a spiteful witch, her only chance of breaking the spell lies with a self-indulgent yet insecure young wizard and his companions in his legged, walking home.
10/23 – リング Ringu (1998)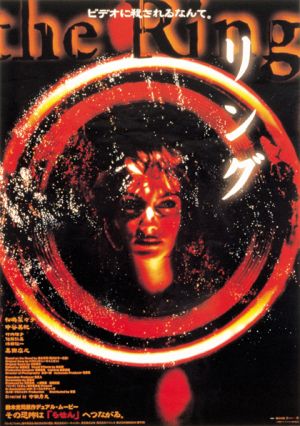 Length:01:36:00
Director: Nakata, Hideo
A mysterious video has been linked to a number of deaths, and when an inquisitive reporter finds and watches it, she sets in motion a chain of events that puts her own life in danger.
11/6 –借りぐらしのアリエッティ The Secret World of Arietty (2012)
Length:01:34:00
Director: Yonebayashi, Hiromasa
The Clock family are four-inch-tall people who live anonymously in another family's residence, borrowing simple items to make their home. Life changes for the Clocks when their daughter, Arrietty, is discovered.
11/20 –サマーウォーズ Summer Wars (2009)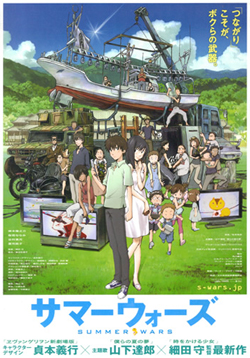 Length: 1:55:00
Director: Hosoda, Mamoru
Kenji spends most of his time hanging out in the all-powerful, online community known as OZ. His second life is the only life he has – until and encounter with the girl of his dreams, Natsuki, leads to the virtual adventure of a lifetime!
http://www.youtube.com/watch?v=2Wi2lb1sVk8
12/4 –天空の城ラピュタ Laputa: Castle in the Sky (1986)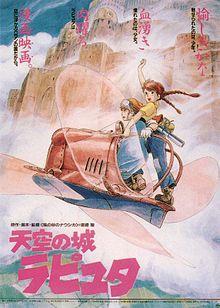 Length:02:04:00
Director: Hayao Miyazaki
Released in 1986, is one of the most beloved Hayao Miyazaki films of all times. One night, a young boy sees a girl floating down from the sky. From the moment he catches her, their adventure begins. Together they will encounter pirates, the army, and secret officials eye as they all search for Laputa, the Castle in the Sky. http://www.wingsee.com/ghibli/laputa/