Faculty & Staff
Students in arts administration programs at BU learn from leading professionals who have expertise in the most current challenges, trends, and best practices in the field. As practitioners, and not simply theorists, program faculty offer rich perspectives and insights that provide students with a uniquely hands-on approach to study—and that ground the arts administration curriculum in the realities of today's arts organizations.
Perhaps most important of all, many arts administration program faculty are themselves musicians, photographers, painters, collectors, and performers, which means that they share with students a fundamental appreciation for the importance of maintaining a central place for the arts in the contemporary world.
Faculty & Staff
Aceti, Lanfranco
Lanfranco Aceti, PhD  (AR 787 – Arts in Barcelona, AR 690 – The Art World, AR 802/803 — Internship, AR 650 – Writing for the Arts) is director of Arts Administration at Boston University. He is an academic, artist, and curator whose interdisciplinary research focuses on the intersection between video and expanded cinema, digital arts, visual culture, and new media technologies. As a practitioner, his interests lie in contemporary art, curatorial studies, transmedia, inter-semiotic translations between classic media and new media, contemporary digital hybridization processes, and new media studies and their practice-based applications in the field of fine arts. More
Bailey, Janet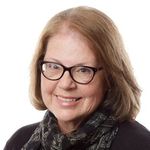 Janet M. Bailey (AR 802/803 — Internship) has an extensive career spanning both strategic consulting and direct line management in both the nonprofit and corporate sectors.She is currently President of her own consulting practice, Janet Bailey Associates, which provides marketing, strategic, development, organizational, and communications consulting services to arts and cultural organizations and other nonprofits. Recent and current clients include organizations of all sizes that are engaged in theater, classical music, opera, dance, and visual arts, along with several educational institutions, collaborative arts consortiums, funding organizations, performing arts facilities, arts service institutions, and other nonprofit organizations. More.
Beasley, Michele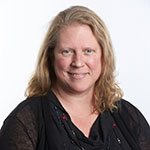 Michele Beasley (AR 778 – Legal Issues in Arts Administration) is an attorney with over two decades of experience in both private practice and in-house legal teams in the financial services and renewable energy industries.  She has served as General Counsel and run law departments at companies big and small.  In 2016 Ms. Beasley formed Cleantech Advisors to provide legal and risk assessment advice, compliance system design and legal support services to start-up and emergent companies in technology and energy industries, including companies providing clean tech and sustainable solutions.  Ms. Beasley has also worked closely with and served on a number of boards of both non-profit and for-profit companies. More
DeNatale, Doug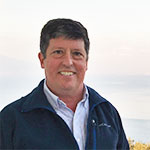 Doug DeNatale, PhD (AR 690—The Art World, AR 781—Computer Techonology and the Arts, AR 804—Advanced Management and Consulting) is president of Community Logic, Inc., an arts consulting firm specializing in research and documentation. He previously served as director of research for the New England Foundation for the Arts (NEFA), where he played an instrumental role in forecasting the emerging creative economy and in developing the web-based research database CultureCount. Formerly, Doug was director of the oral history and folklife program and director of collections at the University of South Carolina's McKissick Museum. More
Grossman, Wendy Swart
Wendy Swart Grossman (AR 789 – Cultural Entrepreneurship) is a nonprofit and foundation consultant with expertise in building effective partnerships, strategic planning and investment, board development, creative fundraising, publicity and social media, impact investing, and workshop facilitation. She has held positions at Harvard's Museum of Natural History and Graduate School of Design, as well as at the Science Museum in London. More
Guillemin, Jeannette
Jeannette Guillemin
 (AR 789 – Cultural Entrepreneurship) is director ad interim of Boston University's School of Visual Arts and the founding director for BU's Visual Arts Summer Institute, an arts program for high school students that launched in 2005. Over the last five years, she has played a key role in the development of interdisciplinary initiatives for BU's College of Fine Arts, including the creation of the Arts Leadership degree minor. Jeannette runs the CFA Internship program and teaches in both the College of Fine Arts and the Arts Administration degree program. More
Holm, Amanda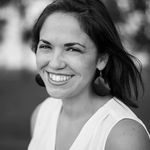 Amanda Holm (AR 750 – Financial Management for Nonprofits) originally from Boston, is the Manager of Nonprofit Effectiveness at The Boston Foundation. Shortly after earning her B.A. in Government and Spanish from Harvard University, Amanda began her career in the nonprofit sector, spending several years working directly with youth in the Greater Boston area. She completed her graduate degree at Boston University in 2014, earning an MBA with a focus in Public and Nonprofit Management. More.
Hunter, Dan
Dan Hunter (AR 730 – Political & Public Advocacy for the Arts) is a playwright, songwriter, teacher and founding partner of Hunter Higgs, LLC, an advocacy and communications firm.  Hunter is the inventor of H-IQ, the first assessment of individual imagination and ideation, available on line at www.hunter-iq.com.  He is the co-author with Dr. Rex Jung and Ranee Flores of A New Measure of Imagination Ability: Anatomical Brain Imaging Correlatespublished March 22, 2016 in The Frontiers of Psychology, an international peer-reviewed journal. More
Ibrahim, Michael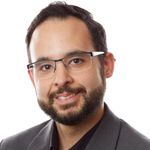 Michael W. Ibrahim, CFRE, (Certified Fund Raising Executive), (AR 550 – Raising Funds and Grant Writing) is program manager for the Massachusetts Cultural Council's $4.5 million Cultural Investment Portfolio, a grant program that supports 400 nonprofit arts, humanities, and interpretive science organizations across the Commonwealth. His primary responsibilities at the Massachusetts Cultural Council (MCC) include organizational capacity dimensions, evaluation and organizational learning, funding diversification and sustainability, professional development, governance, public policy, and strategic planning. More
Juárez, Benjamín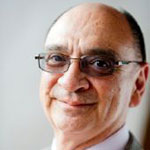 Benjamín Juárez (AR 771 –Managing Performing Arts Organizations) is professor of fine arts at Boston University's College of Fine Arts (CFA) and professor of the practice in the Arts Administration degree program. He served as dean of the College of Fine Arts from 2010 until 2015. Prior to joining BU, he was general director the Centro Nacional de las Artes (CENART), Mexico's national arts center, during which time he launched joint programs with the Kennedy Center and Carnegie Hall. More
Kadish, Timothy
Timothy Kadish (AR 779 – Public Art Administration) is a multimedia fine artist whose work focuses on a "space of becoming," a sort of diagram or gathering of matter represented as sign and symbol. He has found a special affinity for artist materials and their various alchemical properties, and uses this awareness as a springboard to new work. Timothy continues to share his enthusiasm in the classroom through a variety of fine arts courses with focused themes on site-specific & studio art, fabrication, and installation. More
Karabatsos, Lew
Lew Karabatsos (AR 723 – Individual Fundraising) is a consulting grant writer for nonprofits, including Children's Hospital Boston (MA) and the University of Massachusetts Lowell Libraries. His career in corporate America spans from being Vice President, Corporate Philanthropy and Workplace Communications for Monster Worldwide (MA) and Executive Vice President of Client Relations for CreateHope (Washington, D.C.), to Director of Global Philanthropy for Hewlett Packard (CA). More
Lynch-McWhite, Wyona
Wyona Lynch-McWhite (AR 774 –Visual Arts Management) is Vice President at Arts Consulting Group in their Museum and Executive Search practice areas.  Prior to join ACG, she was Executive Director of Fruitlands Museum in Harvard MA. Founded in 1914, Fruitlands Museum is dedicated to the Art, History and Nature.  She served as Deputy and then Executive Director of Fuller Craft Museum in Brockton MA.  Fuller Craft is New England's only museum of contemporary craft, is dedicated to the objects, ideas, and insight that inspire both patrons and artists to explore life through the art of contemporary craft. More
Miller, Ross
Ross Miller (AR 779 – Public Art Administration) is a visual artist whose work integrates art into the public landscape. Through site based projects he seeks to create community identity in outdoor spaces, and create places for private reflection within public environments. Rather than imposing a specific medium or content on a site, the ideas evolve by examining the site's ecological and social history, patterns of pedestrian activity, quality of light, and proposed future uses in order to create public artwork that makes direct connection with the site, heightening one's experience of being in that specific place. Sited in publicly accessible locations – urban squares and parks, in schools, subway tunnels, along highways and over city streets – these projects evolve through collaboration with local residents, school and community groups, planners, architects, landscape architects and other artists. The projects range from urban and architectural scale installations to intimate pedestrian scale sculptures. More
O'Neal, Lauren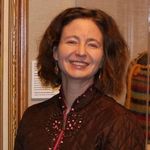 Lauren O'Neal (AR 766 – Arts and the Community) is the director and curator of the Lamont Gallery at Phillips Exeter Academy and a faculty member at Boston University. Previously, she directed and taught in the arts management program at the Massachusetts College of Liberal Arts and at the Massachusetts College of Art & Design. O'Neal has curated exhibits for the Federal Reserve Bank, the Somerville Museum, and the Nave Gallery, among others, and written for publications including Art New England. More
Orlinoff, David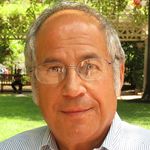 David Orlinoff (MET AR 750 – Financial Management for Nonprofits) has been teaching the Financial Management class in the Arts Administration program since 2005. He is a financial executive and consultant, specializing in the nonprofit sector. Since 2015 he has been the Chief Financial Officer of Facing History and Ourselves, an international educational nonprofit headquartered in Brookline, MA. Previously he was the interim or full-time CFO of such organizations as Franklin Pierce University, DeCordova Museum, Oxfam America, Combined Jewish Philanthropies, Education Development Center, Hebrew College, and Boston Ballet. More
Peterson, Nicholas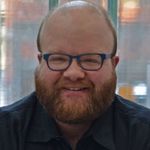 Nicholas Peterson brings over 20 years of theatre experience both onstage and off, and has worked on marketing and web strategies for arts, non-profit organizations, and small businesses since the dot-com boom of the late 1990s/early 2000s. Since 2010, he has worked at Central Square Theater as the Director of Marketing. Prior to that, he has worked in marketing at the American Repertory Theater, New Repertory Theatre, consulting, and working on his own projects, including ExploreBostonTheatre.com, an online-only media outlet dedicated to Boston Theatre (no longer online). More
Peula, Raquel
Raquel Peula is the program manager for Arts Administration at Boston University. She has a vast international experience as an arts project manager, and has organized over 40 events in both visual and performing arts. A native of Spain, Raquel developed a great passion for the arts and its impact on the lives of people during a four-year residency in Russia, where she completed a bachelor's degree in Slavic languages while collaborating with several cultural institutions, including the Cervantes Institute, Moscow State Linguistic University, and Kazan State University. Raquel spent two years as the cultural and arts manager at the Embassy of Spain in Ukraine, which allowed her to work closely with renowned Spanish and Ukrainian artists. More
Ranalli, Daniel
Daniel Ranalli, Associate Professor Emeritus is the founding director of Arts Administration at Boston University. Joining BU in 1992, he served as the Arts Administration program director for 23 years—teaching Art World, Arts in Barcelona, and Arts in Cuba—and initiated the degree program's international travel courses. A working visual artist for over 35 years, Daniel's work can be found in the permanent collections of more than 30 museums, including the Museum of Modern Art in New York, Boston's Museum of Fine Arts, the San Francisco Museum of Modern Art, the Nelson-Atkins Museum, and the Smithsonian National Gallery of American Art. More
Roth, Steven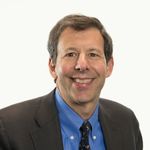 Steven Roth (AR 720 — Marketing and Audience Development) has been an arts marketing practitioner and consultant for over 25 years. He is President of JCA Arts Marketing, a division of Jacobson Consulting Applications, the largest, independent consultancy devoted entirely to serving not-for-profit organizations. JCA Arts Marketing has helped hundreds of cultural organizations in North America maximize income and increase attendance through data-enriched, collaborative, strategic, and technical solutions. JCA Arts Marketing serves organizations in all genres of the performing and visual arts. Over the past few years Steven has worked with, among others: Celebrity Series of Boston, Cincinnati Symphony Orchestra, Houston Ballet, Kennedy Center, Metropolitan Opera, Natural History Museum of Los Angeles, Roundabout Theatre, SFMOMA, Spoleto Festival, and Stratford Festival. More
Simboski, Mary Doorley
Mary Doorley Simboski, ACFRE (Advanced Certified Fund Raising Executive) (AR 711 – Capital Campaigns) is a development professional with more than 30 years of experience in fundraising.    She has planned and directed capital and annual campaigns for social service, arts, educational, and health care organizations.   Currently, she is Vice President of Development at the Archdiocese of Boston.    She serves on the International Association of Fundraising Professionals ACFRE Certification Board and Research Council.  She is also a Board Member of the Massachusetts Chapter of the AFP. More
Spicher, Michael R.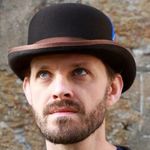 Michael R. Spicher, PhD (MET AR 650 – Writing for the Arts) works as a writer, researcher, editor, and philosopher. He has researched, written, and taught about issues in art and aesthetics for over a decade, earning a PhD in philosophy—philosophy of art, aesthetics, and political philosophy—from the University of South Carolina. As an academic, he has published articles on beauty, taste, aesthetic experience, and state support of the arts. More.
Sutherland, Linda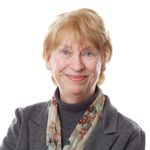 Linda M. Sutherland (AR 722 – Educational Programming in Cultural Institutions) is a director, theatre educator, and arts administrator who has taught in Boston University's Arts Administration programs since 2000. Linda teaches Educational Programming in Cultural Institutions, to which she brings previous experience as associate director of education at the Huntington Theatre Company (1997–2005) and associate director of academic programs at Emerson College (2007–2015). She is a national and regional theatre respondent for the Kennedy Center American College Theatre Festival, where she also serves as a director and dramaturg for new play development. More
Weeks, Jason
Jason Weeks (AR 766- Arts and the Community) is the executive director of the Cambridge Arts Council, a city department and public nonprofit agency that engages residents and visitors through programming designed to stimulate awareness, participation, and support for the arts. Jason works with an advisory board, trustees of the nonprofit Cambridge Public Art Commission, elected officials, city administration, and agency staff to oversee an award-winning Public Art/Percent-for-Art program, the Cambridge Arts Grant Program, Cambridge Street Performer Program, and a variety of annual produced events including Cambridge River Festival, Summer in the City, and Cambridge Open Studios. More