Arts Administration Degree & Certificate Programs
The programs Arts Administration at Boston University's Metropolitan College are designed for students who wish to pursue careers within visual arts, performing arts, and arts service organizations in public, private, and nonprofit sectors worldwide. The following Arts Administration programs are available at BU: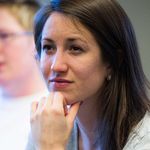 Boston University's Master of Science in Arts Administration program is designed for students who wish to pursue careers in visual arts, performing arts, and arts service organizations in the public, private, and nonprofit sectors both domestically and internationally.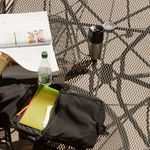 The Graduate Certificate in Arts Management serves the many practicing and aspiring arts professionals who do not have the time or resources to commit to a full program of graduate study, or may already possess a graduate degree in another field.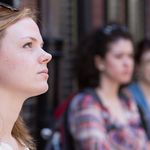 Offered on campus and online, this four-course Graduate Certificate in Fundraising Management provides administrative, financial, technical, and leadership skills for those seeking careers as professional fundraisers and for nonprofit managers who wish to substantially enhance their ability to raise funds.
Recent decades have seen a rapid expansion in arts audiences, practitioners, and institutions. Simultaneously, economic uncertainty in both the public and private sectors has resulted in an increased need for highly skilled administrators that can work effectively with elected officials, business and community leaders, and fellow arts professionals. Boston University prepares students to respond to these factors through a curriculum that emphasizes excellence, creativity, economic problem solving, internationalism, and a commitment to the new technologies of our age. We are committed to helping arts organizations place the achievement of their missions ahead of any blind devotion to maximizing revenues. It is toward such an end that we sustain a deep conviction in the centrality of the role of the artist, and in the fundamental importance of artistic excellence, as issues central to the health of all arts organizations in the twenty-first century.
BU's program in Arts Administration is specifically designed to accommodate the schedules of working adults. Students will generally be able to complete all coursework on a part-time, evening basis in approximately two calendar years. Full-time study toward the degree is also possible. International students are required to attend full-time and should be able to complete the program in 12 months*. Please note that not every course will appear in any twelve-month cycle.
*International students who begin the program in January may need more than 12 months to complete their coursework. Some international students prefer to take more time to complete their studies (16–24 months) and should refer to the FAQ page for suggested options.
To learn more, download the Arts Administration Program Brochure