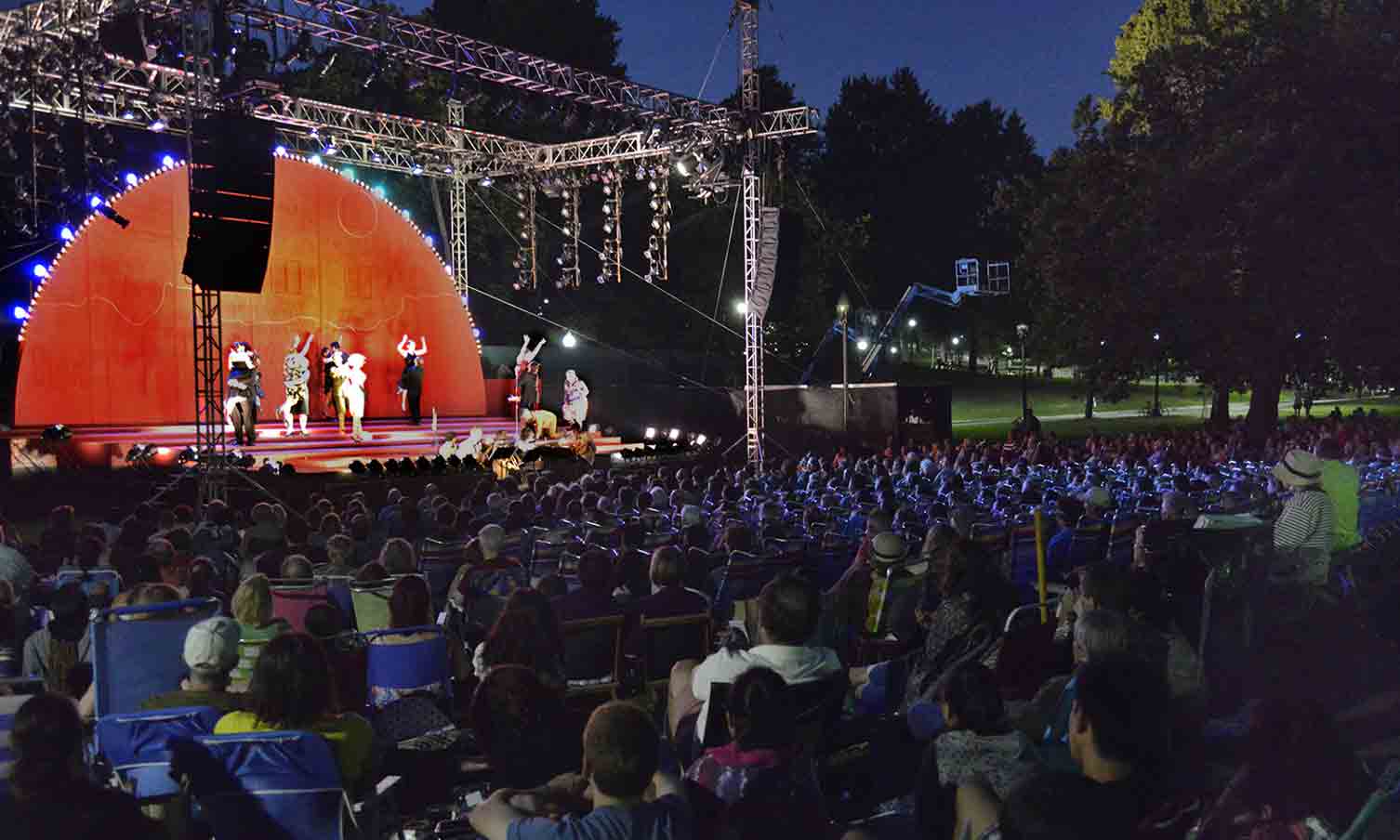 Commonwealth Shakespeare Company is seeking a Development Intern who will be an integral part of the development team. This is a fast-paced work environment where you will play an important role in the Company's 21st season of producing Free Shakespeare on the Common. The Development Intern will work closely with CSC staff to execute day-to-day operations in both the main office at Babson College and on the Common.
Duties include: Answering phones, taking messages, and responding to general email inquiries, updating social media and the CSC website as needed, coordinating mailings as needed, researching grants and other funding opportunities, assisting with event planning and execution, including Opening Night festivities, and working with additional interns on the Common
Qualifications: Professional and detail-oriented, with excellent communication skills, ability to be calm and focused under pressure, computer-savvy, with strong knowledge of the Microsoft Office Suite, experience with Photoshop or similar design software is a plus, background in theatre and/or arts administration is preferred, though not required and must be at least 18 years of age.
Time Commitment:
• May – August, 2016
• 15-20 hours per week, including some evenings and weekends required for performances or special events
Compensation:
• 2 reserved chairs for family and friends at Shakespeare on the Common
• College credit, if available through your institution.
While this internship is unpaid, it is an excellent learning opportunity for an undergraduate, graduate student, or early-career professional seeking to gain hands-on experience in the fields of development and arts administration.
How to Apply
Please send a cover letter and resume to employment@commshakes.org with "Development Intern" in the subject line. Applications will be accepted through Friday, April 8, 2016. No phone calls please.
Please note that Commonwealth Shakespeare Company is the Theatre-in-Residence at Babson College. Applicants must have their own means of transportation to and from the campus in Wellesley, and the Boston Common.
About CSC
Commonwealth Shakespeare Company (CSC), best known for its annual free performances on Boston Common, is a non-profit organization founded in 1996, dedicated to presenting vital and contemporary productions of William Shakespeare and other dramatic works to the people of Greater Boston, and to exploring Shakespeare's work with youth in innovative and creative ways. CSC's Free Shakespeare on the Common has served over a million audience members over its 21 year history, and has become a beloved summer tradition enjoyed by nearly 75,000 patrons annually.
In addition to the annual Boston Common productions, CSC presents several free play-reading events during the year, including Theatre in the Rough and Shakespeare & Leadership. CSC fulfills its educational mission with actor-training programs for pre-professional and professional actors through its Summer Academy and CSC2 ensemble. Throughout the year, CSC also partners with area schools to provide in- and after-school theatre activities for youth. In 2013, CSC became the Theatre-in-Residence at Babson College in Wellesley, Massachusetts.
Image Credit: Andrew Brilliant/Brilliant Pictures