The Weekender: January 14 to 18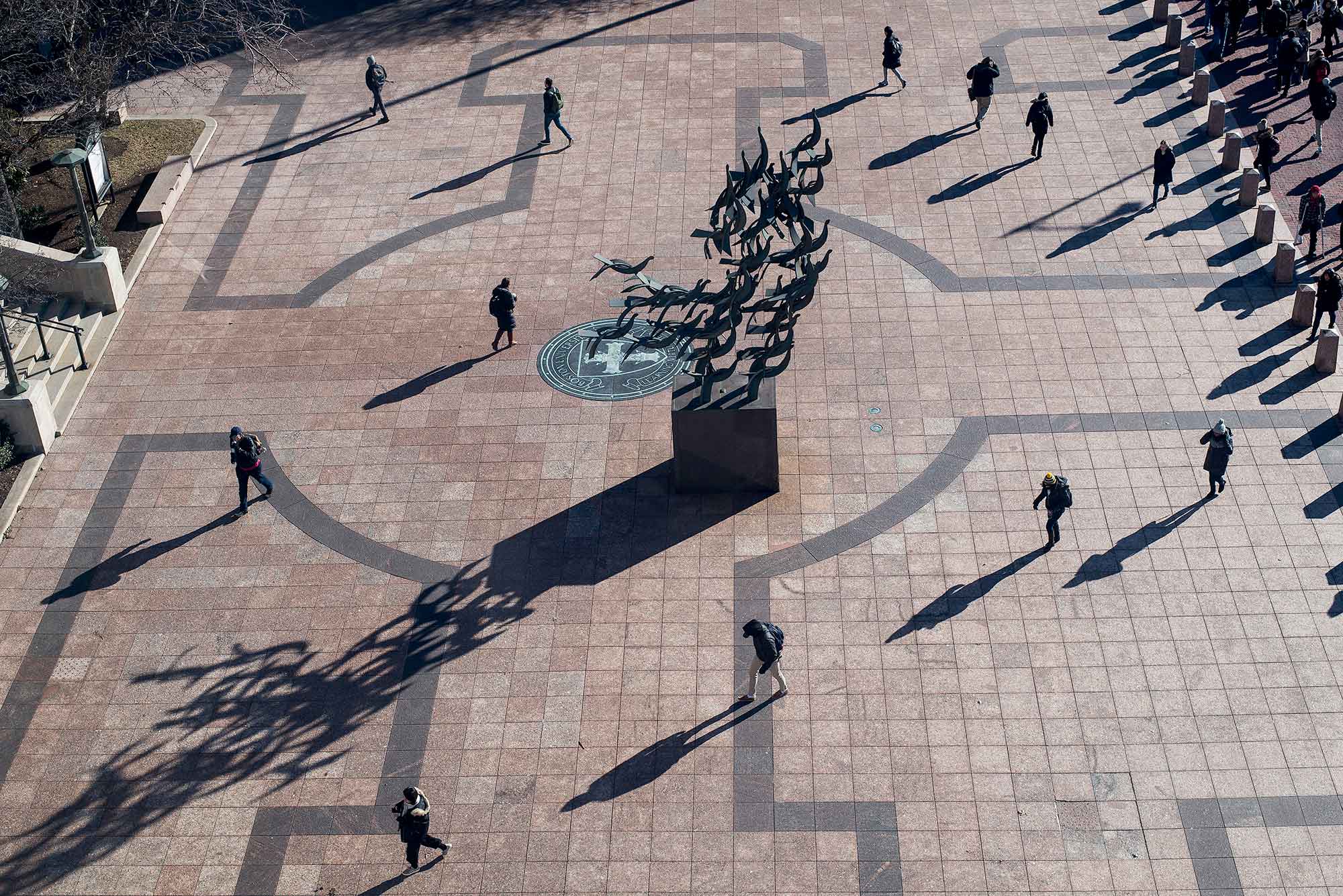 It's the first weekend of spring Move-in, and that means quarantining and testing for those who return. Whether you're here on campus or still at home, the Student Activities Office (SAO) is kicking off the semester with Weeks of Welcome events, a variety of fun activities to help students relax before assignments begin rolling in. Other things we found to enjoy this weekend include takeout from a local Ethiopian restaurant, unique dorm room decor for sale online, and a virtual celebration honoring the legacy of Martin Luther King, Jr. (GRS.'55, Hon.'59) on Monday.
Lucy Ethiopian Cafe
Craving injera? Looking for a place to satisfy both meat-lovers and vegetarians? Lucy Ethiopian Cafe offers a menu that'll please both parties. Choose between a variety of dishes ranging from goat to lentils, and from stews to sweet bread. They're open for pickup and delivery seven days a week.
Lucy Ethiopian Cafe, 334 Massachusetts Ave., Boston, is open Monday through Saturday, noon to 8 pm, and Sundays, noon to 7 pm. Check out the menu here and order online or by calling 617-536-0415.
Etsy
Want to support small businesses and artists and refresh your room for spring semester at the same time? Visit Etsy and explore the diverse merchandise from independent sellers. Need a shelf to hold your plants or books? Check out ForrestDecor. Want some new notebooks or a mug for coffee? Look at SepiaChic. Searching for art to decorate your room? MKoby Art has plenty of lovely prints to choose from.
Stump Trivia Night
Show off your knowledge and brainstorm with teammates at SAO's Stump Trivia Night. Teams can be made up of 5 to 10 friends, but if you can't find that many people to be on your team, don't worry! Simply show up to the Zoom link provided with registration and the event hosts will assign you to a team.
Stump Trivia is Thursday, January 14, at 8 pm. Register here, and you'll receive a link once your registration goes through.
Roommate Paint Night
SAO offers an opportunity to start your semester with creativity. Register to participate in paint night and you'll get a kit including brushes, paints, and a canvas. Ask your roommates/suitemates to join and have a fun night of bonding while creating your own masterpieces. If you need some direction on what to paint, be sure to hop on the Zoom class, where an instructor will offer ideas and tips for all those participating.
Roommate Paint Night is Sunday, January 17, at 8 pm. Register here and select the pickup location for your painting supplies. You'll receive the Zoom link, as well as the pickup times once you register.
A Celebration of the Lives and Legacies of Martin Luther King, Jr. (GRS'55, Hon.'59) and Coretta Scott King
Join Boston University, the city of Boston, and the New England Conservatory of Music (NEC) in honoring Martin Luther King Jr.'s legacy on Monday, January 18. This online event features choirs from BU and NEC and speakers, including Eddie S. Glaude, Jr., Princeton University's James S. McDonnell Distinguished University Professor and chair of African American studies, and Ibram X. Kendi, BU's Andrew W. Mellon Professor in the Humanities, a College of Arts & Sciences history professor, and founding director of the BU Center for Antiracist Research. The celebration will consist of prerecorded segments and live portions. 

The program begins at noon on Monday, January 18; you can access it via Zoom here. No registration required.