The Weekender: September 24 to 27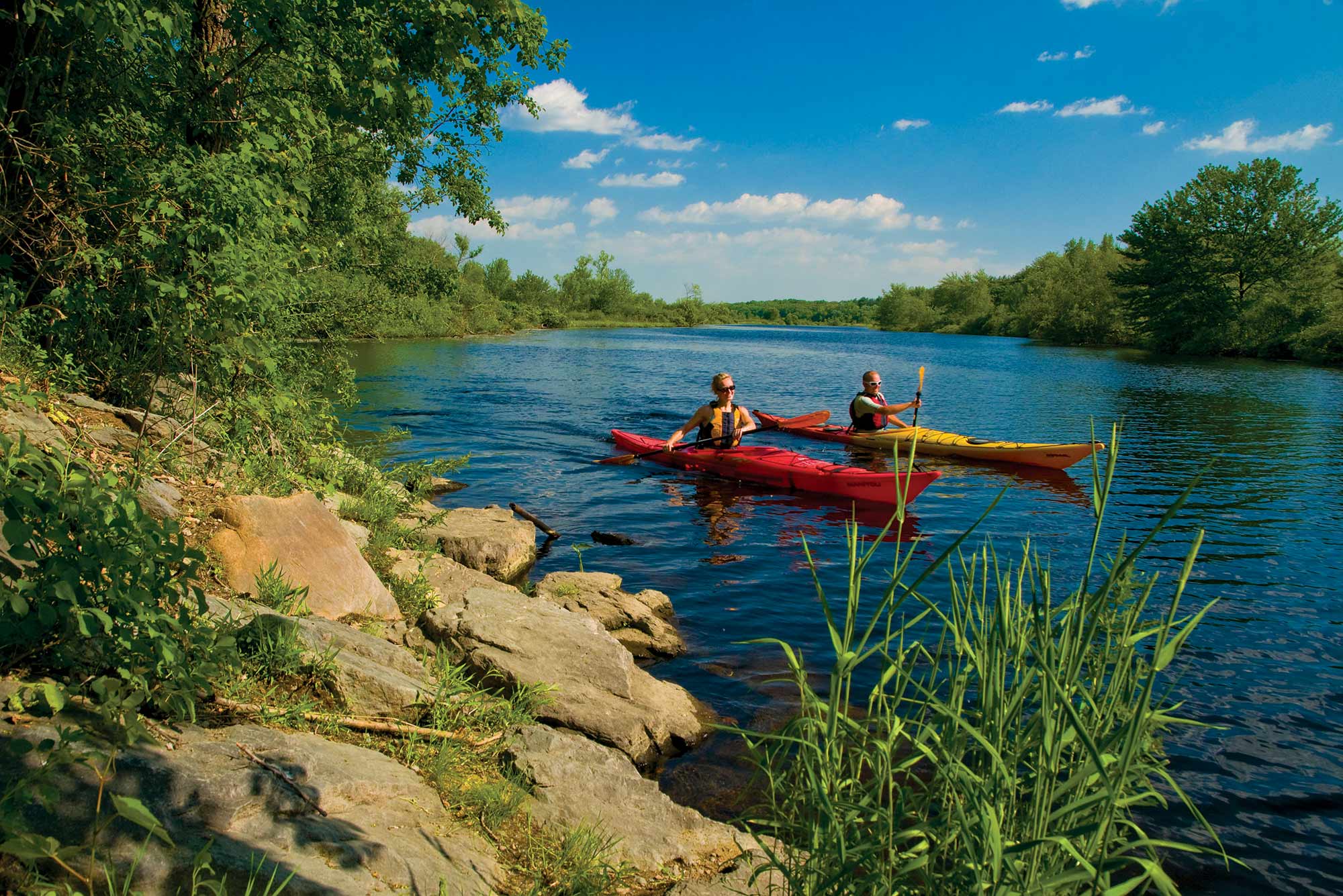 The semester is starting to pick up, and while the choice of activities is somewhat limited, there are still plenty of ways to enjoy the end of the school week. This weekend is promising to be beautiful: sunny and in the high 70s, possibly the last hurrah of summer. We recommend taking advantage of the warm weather at a renowned ice cream parlor, paddling a kayak out on the Charles River, checking out some fresh food at the Copley Square Farmers Market, and more.
Toscanini's
While the weather is still warm, enjoying a scoop or two of ice cream in the sun is always a pleasure. And while you're at it, it might as well be ice cream from one of the most famous parlors in Boston. Head to Toscanini's in Kendall Square, where you can see for yourself why its products are renowned. Toscanini's offers some unique flavors, like the Milo Godzilla—made with Australian malt powder, sweetened condensed milk, and goat cheese brownie—but also has the classics you'd expect. There is no seating inside, but there are spots to sit down at Charles Park, just one block away down Rogers Street.
Toscanini's, 159 First St., Cambridge, is open Wednesday through Sunday from 3 to 10 pm.
The farmers market at Copley Square, run by Mass Farmers Markets, is open on Tuesdays and Fridays this fall, with a handful of safety regulations in place. The market offers a wide range of meats and produce, all raised or grown locally. You will have to schedule your visit in advance, however, and its website states that it would be better to come alone. Find the full list of protocols here.
The entrance to the Copley Square Farmers Market is at the corner of Boylston and Dartmouth Streets, and the market is open Tuesdays and Fridays from 11 am to 6 pm, through November 24. Schedule your visit here.
Boston Local Music Festival
Chances to listen to live music in person are hard to come by right now, but you can still tune in to this weekend's Boston Local Music Festival (BLMF), which will be streamed live on its Facebook and YouTube channels. Nearly two dozen local artists, such as Sharon Sky, Aristotle Jones, Planet Mercury, and Bleach the Sky, will be playing an extensive range of music from locations in and around Boston. There is no cost to view the stream, but BLMF is asking for contributions so the festival is able to return next year.
The Boston Local Music Festival will be streamed live on Facebook and YouTube on Saturday, September 26, and Sunday, September 27, from noon to 10 pm.
Kayaking on the Charles
It's already starting to cool down, so we recommend taking advantage of the final days of warm weather. Rent a boat (a single or double kayak or a three-person rowboat) at Paddle Boston's Allston location and take a scenic ride along the Charles River, either toward the city or into Newton. If you push yourself, it's a great way to get a nice workout as well.
Paddle Boston is at 1071 Soldiers Field Rd., Allston. You will have to watch an instructional safety video and sign a waiver before pushing off. See the rates here.
Boston Sculptors Gallery
Award-winning artist Nora Valdez's sculptures are featured at the Boston Sculptors Gallery in her solo exhibition Unmoored. Her work is meant to capture the feelings of uncertainty, worry, and comfort in times of transition, she says, and her aim with her sculptures is to prompt viewers to contemplate and reflect on their personal responsibilities in periods of change. The gallery has several precautions in place, including limiting groups of visitors to two at a time and mandating masks.
The Boston Sculptors Gallery, 486 Harrison Ave., Boston, is open Wednesday through Sunday, 11 am to 5 pm. Admission is free.
Sail on the Liberty Clipper
Sail through Boston's history aboard the Liberty Clipper. Passengers load at One Central Wharf and then travel along the same paths as historic ships like the Flying Cloud and the Astrea. While on board, you'll learn about what sailing was like in Boston's early days, hearing the perspectives of sailors, merchants, privateers, diplomats, and cabin boys. Beverages can be purchased on board. It's typically cooler on the water, so you'll want to bring a light jacket along. The cruise is sailing at 50 percent capacity and passengers are required to wear masks.
The Liberty Clipper history cruise is Sunday, September 27, from noon to 2 pm. The ship leaves from One Central Wharf, Boston. Tickets are $43 for adults and $29 for children (2 to 12). Purchase tickets here.