The Weekender: October 22 to 25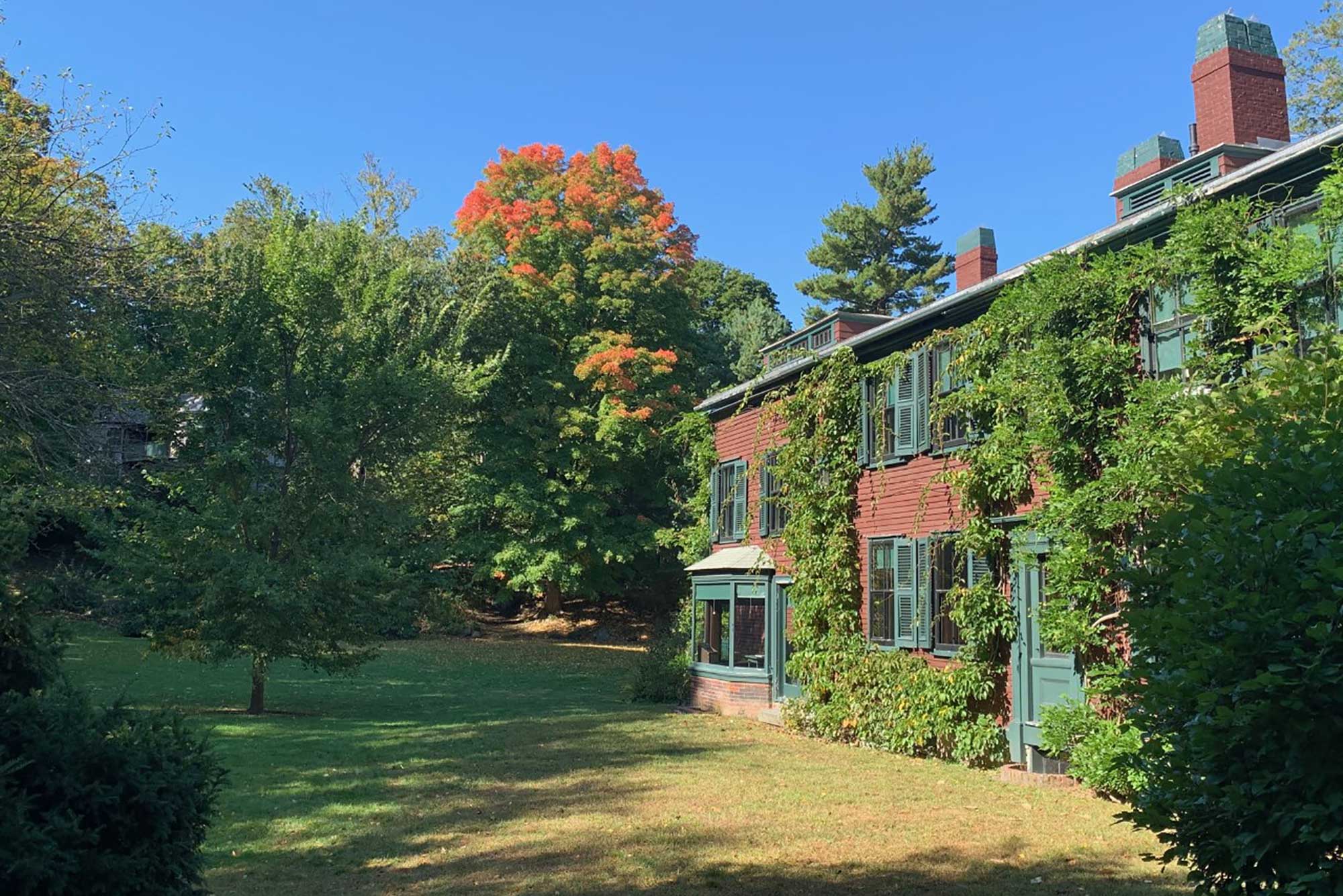 COVID-19 numbers are going up around the country (and at BU) and officials are advising caution and telling people to stick closer to home.
Luckily, we found a bunch of outdoor and virtual events that tick off the safety boxes—just don't forget to practice social distancing and wear a mask. Our suggestions include stocking up on some sweets early for Halloween, an outdoor scavenger hunt around a historic site in Brookline, a virtual zombie escape room, and more.
Tri Delta's Kids' Night
If you're feeling nostalgic for some childhood classic meals, head over to any of the three main dining halls on campus tonight, Thursday, where the sorority Delta Delta Delta will be serving up plenty of your childhood favorites, like pizza bagels, crispy chicken sandwiches, cosmic brownies, and Dunkaroos. The Tri Delts are hosting this event to raise awareness and donations for St. Jude Children's Research Hospital. Find more information here.
The event is open to all BU students. Use meal swipes, dining points, or convenience points to enter the dining halls. Donations are appreciated.
Quincy's Place
Looking to stock up early on some Halloween treats? Head to Quincy's Place in Faneuil Hall, where you can find an extensive selection of different candies and chocolates, like whirly pops, chocolate-covered gummy bears, and Pixy Stix, to name just a few. The shop also sells Richardson's ice cream, as well as ice cream cookie sandwiches and sundaes.
Newbury Comics
With many Marvel, DC, and manga titles on its shelves, Newbury Comics will certainly meet your comic book needs. In addition to its large selection of comics and graphic novels, this shop has plenty of T-shirts, action figures, dorm decor, and art from franchises like Harry Potter and Star Wars and classic TV shows like The Office, Game of Thrones, and Rick and Morty. The store has several locations throughout Boston, with the nearest to BU's campus at 348 Newbury St.
Zombie Desert Virtual Escape Room
Get in the Halloween spirit safely with a free virtual escape room hosted by BU Student Activities this Friday. Pretend you are in a zombie apocalypse and navigate through a desert region full of zombies, then hide inside a safe house until help arrives. Teams must survive the night in order to win.

The event is Friday, October 23, from 8 to 11 pm. You can register as an individual or as a team of up to 10 here.
Scavenger Hunt at the Frederick Law Olmsted National Historic Site
Get off campus and explore a bit of Boston history at the Frederick Law Olmsted National Historic Site in Brookline. Olmsted was America's first landscape architect, designer of New York's Central Park and Boston's Emerald Necklace, and he's credited with introducing the notion of public parks to the United States. Through November 7, the Olmsted site, near Brookline Reservoir Park, is hosting a fun and free scavenger hunt through the parklike landscape around Olmsted's home. Along the hunt, you'll learn interesting facts about English plant folklore and the aesthetic of Olmsted's park designs and participate in some DIY arts and crafts with leaves you'll find around the site. Sanitized art supplies are provided.
Who is My Neighbor? Exhibition
Artist John August Swanson's work is on display at the School of Theology. His pieces draw upon texts from the Bible and writings by prominent theologians and depict concepts like helping vulnerable populations and equal rights for all. The art itself features images and words of figures like Saint Francis of Assisi, Martin Luther King, Jr. (GRS'55, Hon.'59), John F. Kennedy (Hon.'55), and Pope Francis, and prompts viewers to think about important contemporary issues, such as global warming, racial injustices, economic inequality, and more.
The work will be displayed through December 10 in the Mary Elizabeth and Allen Moore Community Center at 745 Commonwealth Ave., or online here.