The Weekender: May 28 to 31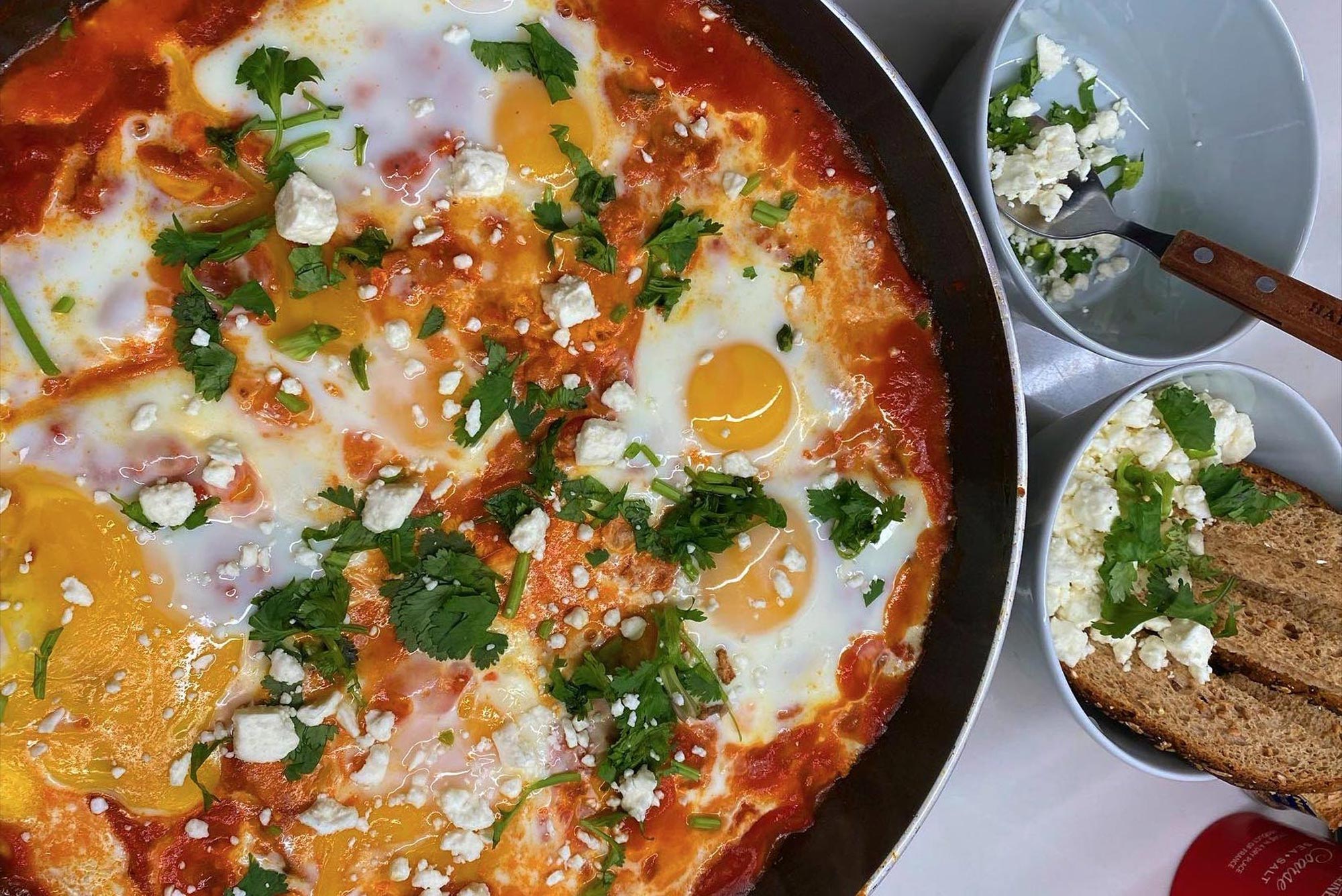 The weather is finally warming up, but if your skin can't handle all that sun, we at BU Today have some ideas to bring you indoors: comedian Jerry Seinfeld is out with a new special, rediscover an old classic on Netflix, and a recipe for a Middle Eastern dinner at home.

What to Cook
If you are starting to get tired of tried-and-true dinner creations, this New York Times recipe for shakshuka could bring new excitement to the kitchen. This Middle Eastern dish takes tomatoes, eggs, and a ton of spices to create a tasty, exotic dish—think eggs for dinner. If you want to see some pictures of the delicious final product, visit Joseph Yap's (Sargent'22) culinary Instagram page, @chef.yap, for this and other recipes for flavorful, home-cooked meals.
What to Watch
Do you feel like you've watched everything there is to watch on Netflix and Hulu? Jump back in the archives and check out the classic anthology horror and sci-fi series The Twilight Zone, which takes viewers between "the pit of man's fears, and the summit of his knowledge." Featuring the likes of William Shatner, Don Rickles, and Burgess Meredith, this series is great for those who are not looking to get invested in a show with many seasons or an overarching plot. With each episode spanning 25 minutes, the show provides viewers with bite-sized glimpses and commentary into societal issues and the human psyche. 
If you're looking for a modern show with a similar concept, Netflix's Black Mirror is also visceral and thought-provoking.
Jerry Seinfeld: 23 Hours to Kill

In his latest Netflix special, legendary comedian Jerry Seinfeld brings his regular antics to the stage at the Beacon Theatre in New York. Whether he's ripping on the postal service or Pop-Tarts, Seinfeld lambastes everyday life with that nasally tone we've all come to love. The trailer for the special says it all: "You know this guy, he knows you, that's all you need to know."
Woodstock: Three Days That Defined a Generation

While nostalgia for the late '60s and early '70s is far from a new concept, this 2019 documentary is sure to make you wish you could go back. This in-depth retelling of how a generation-defining music festival came together shows nearly half a million people in one place, experiencing incredible music and a wild sense of freedom. And seeing that many people crowded in one place will seem impossible after months of quarantine.
What to Listen To
Bill Burr's Monday Morning Podcast

This podcast from comic Bill Burr releases on YouTube every Monday morning. Whether he's going in depth while discussing old football or making fun of painters, Burr's podcast is great for those who've already burned through the comedian's old specials and are looking for more.
First To Eleven

This YouTube cover band has kept busy over these last few weeks of quarantine. The group has put out videos covering famous songs like "Just Dance," "Blinding Lights," and "Since U Been Gone" every Tuesday and Thursday, even though they're not all physically together to record. If you're looking for new renditions of your favorite songs, this is a YouTube channel worth subscribing to.