Are the Trump COVID-19 Recordings Nixon Déjà Vu? Four Questions for BU Alum and Presidential Historian Andrew David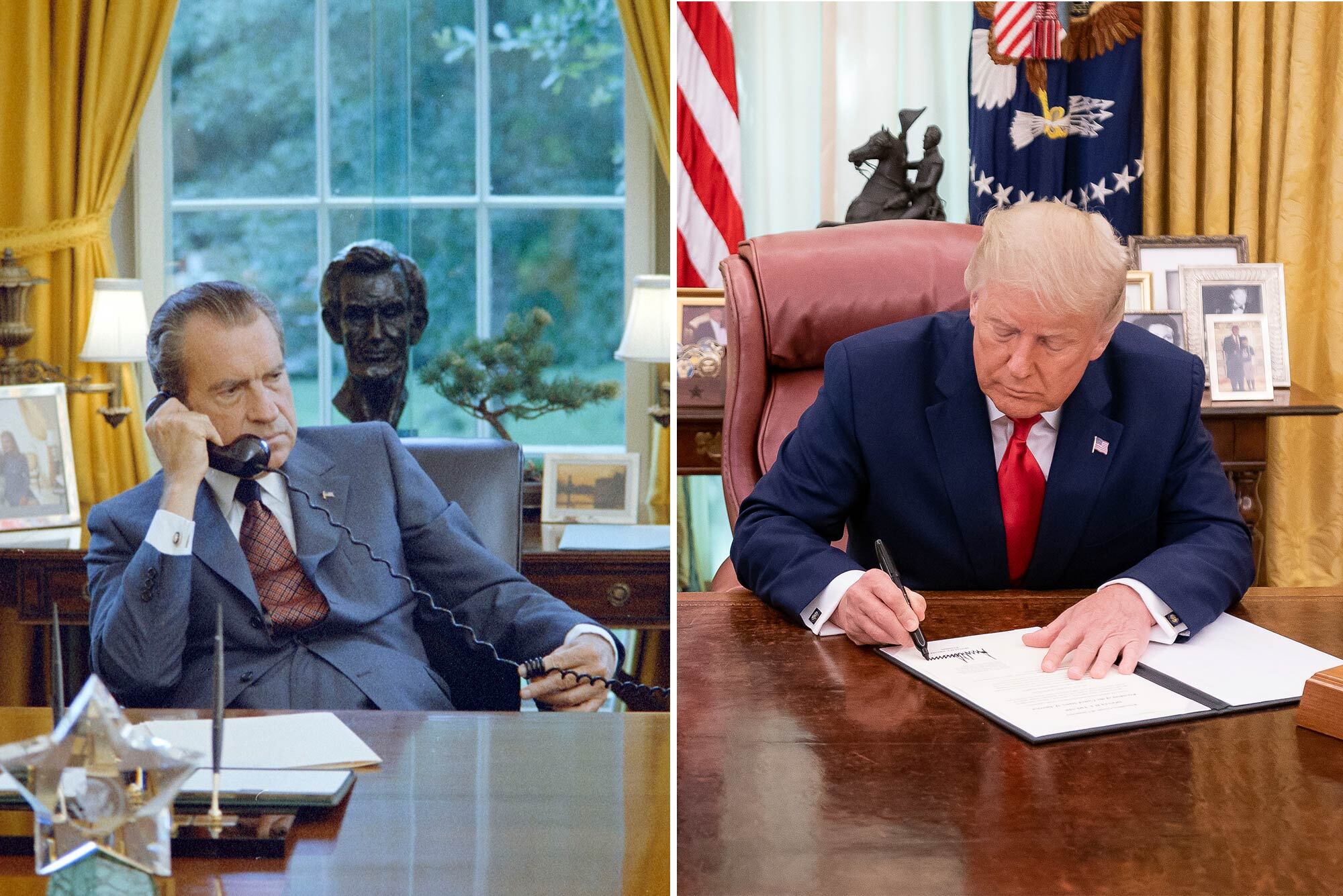 Politics
The Trump Tapes vs the Nixon Tapes
Four questions for alum and presidential historian Andrew David
Over the summer term, Andrew David's American Presidency in the 20th Century class included a section on parallels between Richard Nixon and Donald Trump. Damned if the latter hasn't made a prophet out of David (CAS'05, GRS'18), a former College of Arts & Sciences history lecturer 
Just as Nixon recorded himself admitting complicity in the Watergate cover-up, which led to his resignation, Trump offered recorded admissions, beginning in February, that he deliberately downplayed COVID-19's severity (to avoid panic, the president said), precipitating an outbreak that has killed almost 191,000 Americans.
In a bit of déjà vu Yogi Berra would have appreciated, Trump made his admissions to journalist Bob Woodward, known for his groundbreaking investigation of Watergate. But whereas the Nixon presidency made a knight in shining armor of Woodward, critics now condemn the renowned reporter for not publishing Trump's comments sooner—he withheld them for his book, out this month—saying Woodward might have saved lives had the public been alerted to the deadliness of the virus earlier. Woodward says he needed time to verify whether the often-dishonest Trump possessed sound intel about COVID-19's lethality.
We posed four questions to David about the Nixon-Trump similarities.