More Than a Game: BU Athletics Embraces Social Justice Movement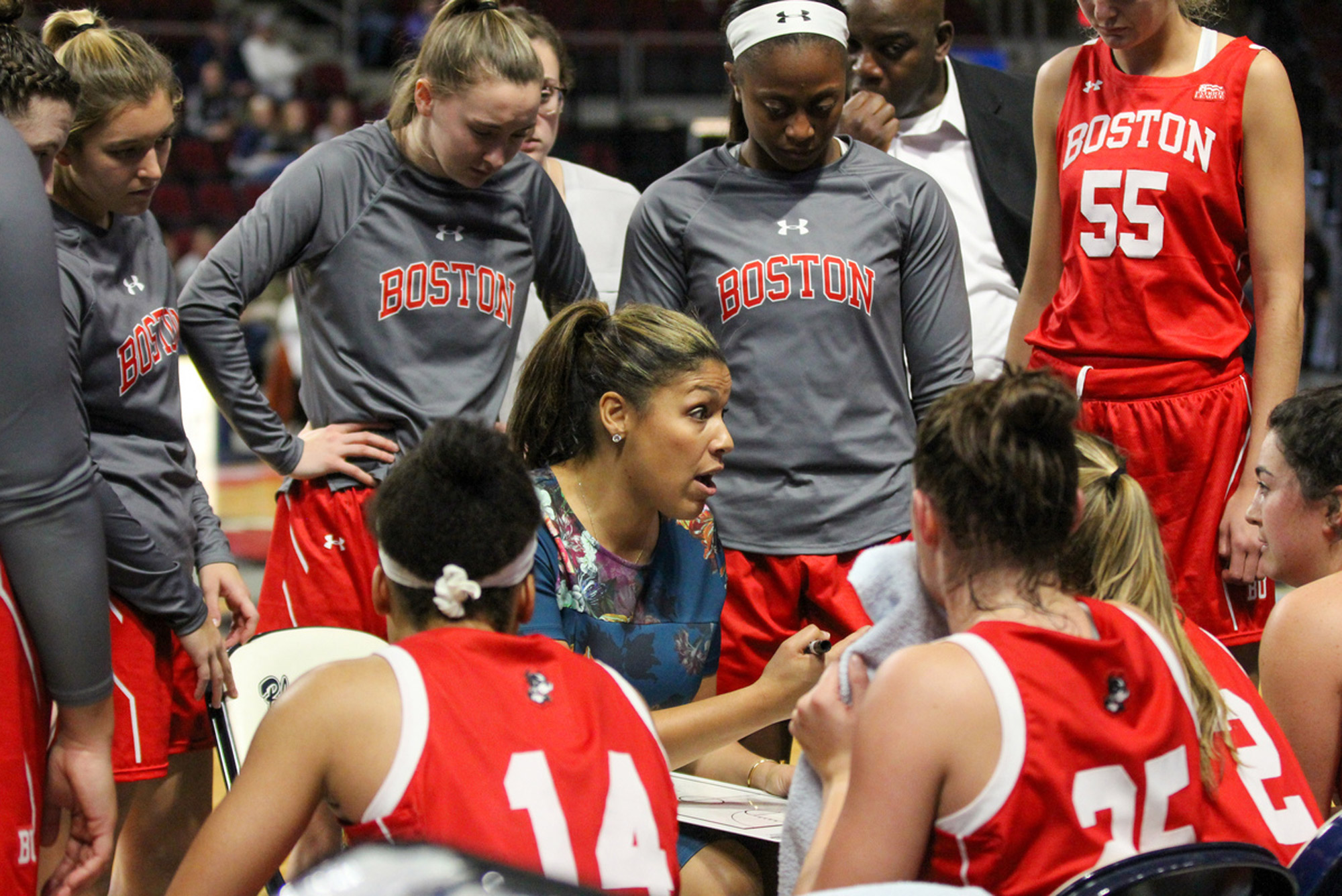 Varsity Sports
More Than a Game: BU Athletics Embraces Social Justice Movement
"Let's actually make some tangible changes," women's basketball coach says of the department's efforts to think beyond sports
On July 7, Boston University Athletics unveiled its Social Justice and Inclusion Committee, designed to spread awareness and knowledge about social justice issues through sports. Just three months later, several representatives of the 13-member committee—which includes student-athletes, coaches, and staff—are encouraged by the progress made so far.
The committee has worked on both short-term awareness, with items like stickers and T-shirts, and more in-depth efforts, like raising funds and devising new initiatives. Women's lacrosse head coach Lauren Morton (CAS'08) says one of the ideas for the future is for each team to choose its own mission, picking a topic members find meaningful and where they can express their individuality and creativity.
"I'm really pleased at the start that we've made here and the commitment of not only the Athletics Department, but the University as a whole," says women's basketball coach Marisa Moseley (CAS'04).
In addition to helping lead the charge at BU, Moseley was one of the founding members of the Patriot League Anti-Racism Commission, which was announced the day before BU's committee was unveiled.
"Initially, myself and a few of my other basketball counterparts in the Patriot League came together to propose the commission to our commissioner, Jennifer Heppel," Moseley says. "It's not just about, let's talk about it—let's actually make some tangible changes."
BU Athletics is doing its part to achieve Moseley's vision.
"Despite being apart from each other this summer, we had two emotional, department-wide discussions in the wake of instances of racial injustice," says Drew Marrochello, director of athletics. "Prior to 2020, we started up two groups, Athlete Ally and Student-Athletes of Color, while also giving our student-athletes more of a voice through the Student-Athlete Advisory Committee [SAAC]. It became apparent that we needed to take another step and form a committee to reinforce our priorities and commitment to change. This is by no means a quick fix, as we are looking for long-term solutions, while continuing to make inclusion and diversity paramount within our department's philosophy."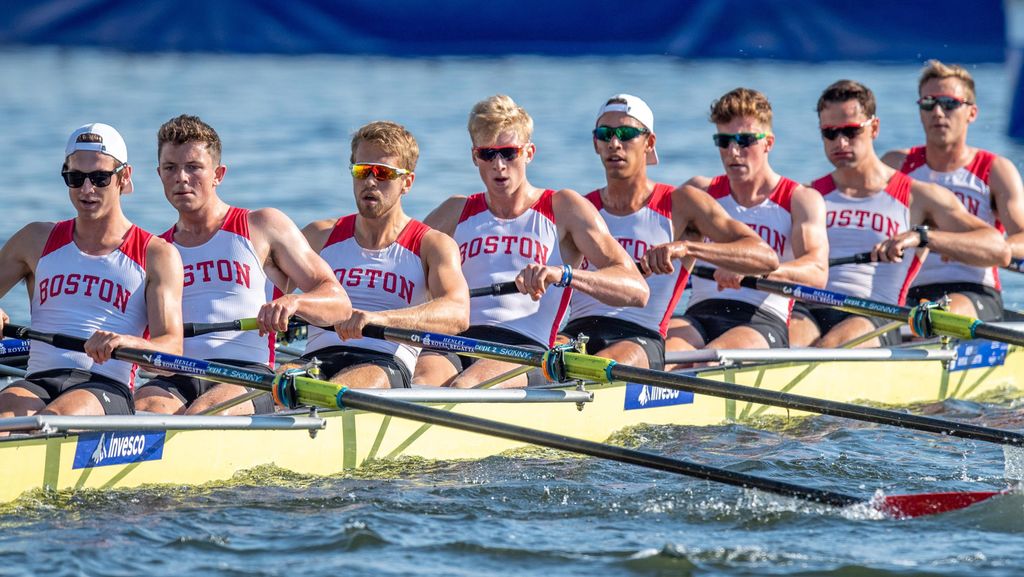 The committee meets every other week, and committee member Jared Naar (Sargent'21) of the men's rowing team says the group is beginning to turn plans into action.
"The first meetings were just to get grounded and set some goals, but now we're starting to move into implementation and put stuff into motion," says Naar. "I think the biggest thing we're trying to do right now is mainly just start having those conversations and start getting in those talks."
Those conversation have helped the committee make significant headway in its early stages. Morton says the discussions have been challenging at times, but always necessary and often transformative.
"I think that we had some really open and honest conversations, as both head coaches and a department, but also with all of the student-athletes," she says. "That's something I know I'll never forget."
Student-athletes have been at the center of the movement since the beginning. Mikajah Hayes (Questrom'21), a member of the women's track and field team, says she has appreciated the chance to be relied on and listened to so much.
"Our role as student-athletes is kind of to give that perspective of what it is exactly that student-athletes want from the Athletics Department in terms of social justice and inclusion," Hayes says. "They're definitely taking our voices into account, and I'm seeing a lot of action coming out of the requests that a lot of student-athletes have."
Hayes is also a part of BU's Student-Athletes of Color group, formed last spring. She says the group has ramped up its activities since the start of the semester, and has plans in the works for National Hispanic Heritage Month, Black History Month, and Indigenous Peoples' Day, among other events.
"We're super excited to bring attention to some of the smaller holidays or cultural celebrations that aren't really looked at or given a lot of attention within many athletic departments across the United States," she says. "We're excited to bring those projects to light and give voices to those student-athletes, as well."
It's initiatives like these from the student-athletes that show how much young people can do towards this cause. Working alongside Hayes, Naar, and others on the committee, women's lightweight rowing coach Malcolm Doldron has experienced the power of the student-athletes firsthand.
"They've got so many great ideas, and they have such a passion to make things happen," he says. "There have already been a lot of initiatives that we've come up with, and a few that we've started to implement."
Doldron is no stranger to social justice advocacy. He says that as one of just two Black men coaching collegiate women's rowing in the United States, he felt the need to get in on the conversations.
"When you have a platform and when you have an opportunity to speak up and to help make change, you have a responsibility to do that," he says. "In athletics, we're all about action. I did not want to sit on the sidelines—I wanted to be engaged."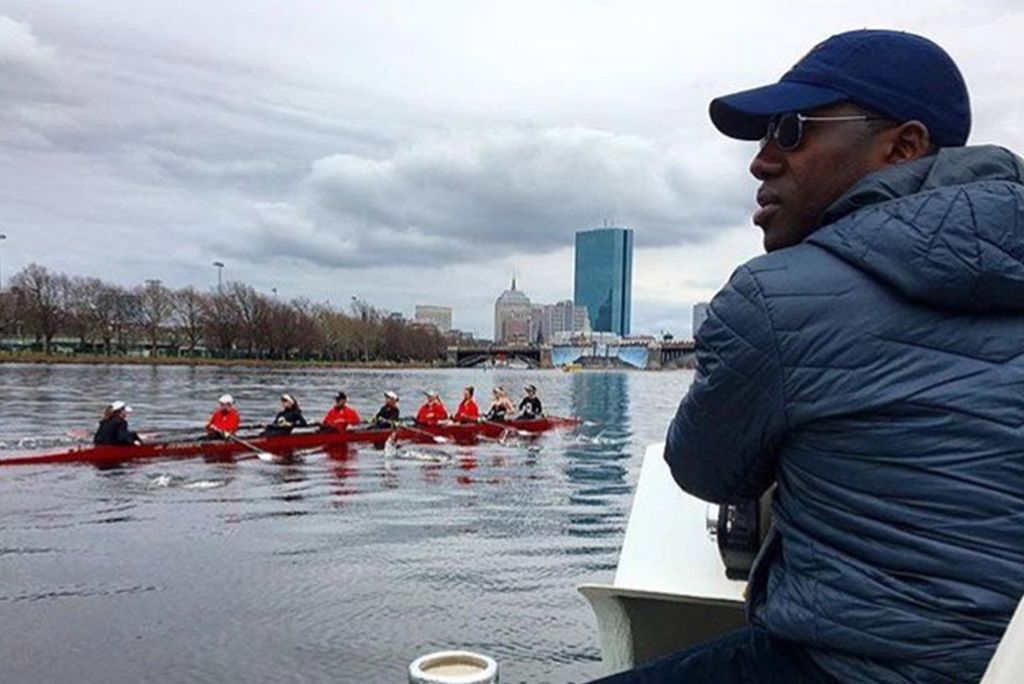 Doldron acknowledges that rowing remains a very white sport, and Morton describes lacrosse the same way. As a white coach, Morton was inspired by a colleague of color to join the new BU committee and share her perspective.
"In my life, I think there's been privilege, and I think that there's been things that I haven't had to face," she says. "There is a sense of duty on my part now to be able to continue to educate my team and other teams here and just amplify the voices of our student-athletes of color."
Hayes says that from her viewpoint as a Black student-athlete, she has welcomed the growing support around the social justice issues she's dealt with her entire life. "Social justice, unfortunately for people like me, is kind of ingrained in something," Hayes says. "Seeing everybody participating and the movement kind of gaining energy, it makes it really easy to do what I do."
Moseley is pleased with the resources Hayes and her classmates have now at BU, and the position they're in, to speak and act on these issues. "As a former student-athlete here, I would have loved the opportunity to have had something like this," she says. "An encouraged initiative, I think, really shows the dedication and [Marrochello's] leadership, to say this is a priority for us and for our student-athletes of color."
From book clubs to cultural studies classes, student-athletes are getting involved. Morton is not surprised that the teams are taking to this movement so quickly. "I think that what you see is the way sports can naturally bring people together," she says.
As the movement picks up steam, Doldron says, the committee knows that this will undoubtedly be a long-term project. In its early months, though, the response has been encouraging. "Over time is really when we're gonna know how it's going, but I think people are definitely engaging," he says. "It's kind of like that one percent approach; if we can do a little bit every day, then we can make progress over time."