SPH Launches Online "Mini-Master" of Public Health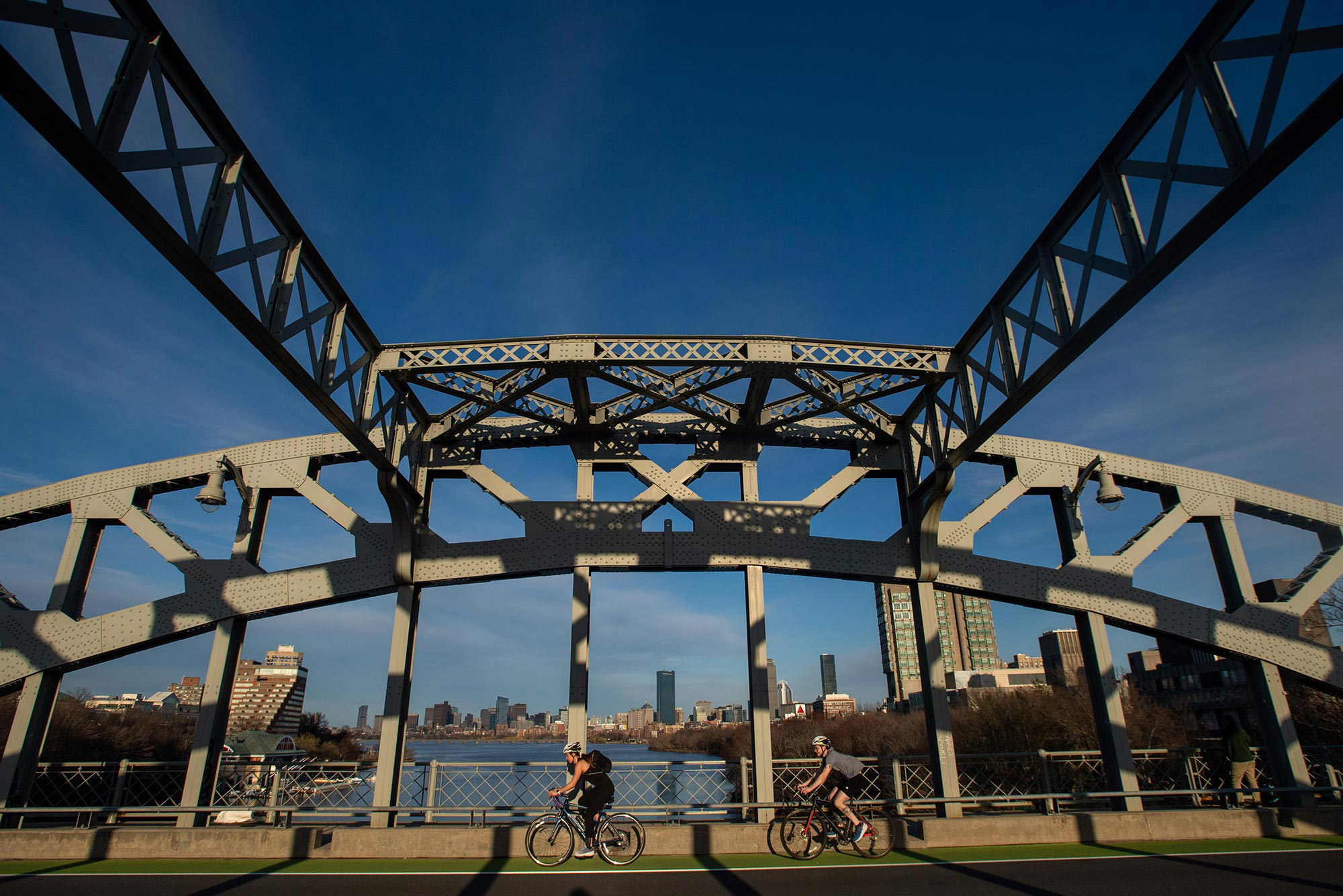 Public Health
SPH Launches Online "Mini-Master" of Public Health
Also in our Coronavirus Friday Roundup: lighting Boston blue
If you have a question or comment related to BU and its response to the COVID-19 crisis, on the subject of the move-out, remote learning, retrieving personal belongings, or anything else, please visit Boston University's special COVID-19 website. Questions are being answered there by specific departments in a timely fashion. Thank you.
—Doug Most, executive editor, BU Today
Quote of the day:
---

The worst of the damage is among those with the least to lose.

---
Stat of the day:
---
BU News
SPH launches "mini-master" of public health
In a season consumed with public health issues, the School of Public Health has launched a Mini-MPH, which is free and available to the public and aims to introduce the fundamental concepts of public health to a broad audience. The noncredit Mini-MPH is SPH's effort to ensure access to high-quality education in public health and demonstrate how its work aims to create a healthier, better world.

"This is a time for public health. The whole world is recognizing the importance of health in populations—all populations," says Sandro Galea, dean of SPH and Robert A. Knox Professor. "We wanted to create a way for anyone to engage with the foundations of public health in an accessible way. To my mind, if we all understand the foundation of public health, the healthier we will all be."

Each component of the Mini-MPH is free, online, and asynchronous, including:

What Is Public Health? Learn about the foundations of public health with Sandro Galea.
Quantitative Methods for Public Health: Learn to evaluate and interpret data to make evidence-based decisions to improve health with Lisa Sullivan (GRS'86,'92), an SPH professor of biostatistics and associate dean of education.
Leadership and Management for Public Health: Learn to communicate with, engage, and organize diverse groups in pursuit of change efforts to improve population health with Harold Cox, SPH associate dean of public health practice.
Health Systems, Law, and Policy: Examine the constitutional, regulatory, political, and socioeconomic bases for policies that determine access, quality, cost, and equity in health services and population health programs with David Rosenbloom, an SPH professor of health law, policy, and management.
Individual, Community, and Population Health: Understand how program design, implementation, monitoring, and evaluation improve the health of individuals, communities, and populations with Sophie Godley, an SPH clinical assistant professor of community health sciences.
The Mini-MPH was created by faculty and staff in the SPH Office of Lifelong Learning and is hosted on PHX, SPH's digital resource hub of offerings on population health education. SPH continues to accept applications for its regular programs starting in fall 2020.
BU offers shelter to Pine Street Inn staff
Amid the coronavirus pandemic, BU has opened an empty student residence on the Fenway Campus to 75 employees of Pine Street Inn, a nonprofit operating numerous Boston shelters and residences for homeless people. The Campus Center & Student Residence will provide a nearby refuge for Pine Street staff exhausted from multiple work shifts and long commutes. Find details on the move here.
ICYMI: President Brown talks about the future
Robert A. Brown, BU president, has faced one difficult decision after another in steering BU's course through the coronavirus pandemic, from moving to remote teaching and learning to rescheduling Commencement. He talked to BU Today about all that and more, including his determination to get back to a full campus in the fall. "For the students, we will bring back the residential environment of BU and it will be as strong as ever. We'll get there," Brown said.
---
Boston and Beyond News
Nothing but blue skies
To mark what would have been the 124th Boston Marathon this month—now postponed to September—longtime race sponsor John Hancock is joining with the Boston Athletic Association, Massachusetts Governor Charlie Baker, and Boston Mayor Martin J. Walsh to light Boston blue on April 15 in honor of healthcare workers and others going the distance on the frontlines of the coronavirus fight. For those who aren't Boston natives, we should explain the symbolism: when the weather beacon atop the Hancock Building at 200 Berkeley Street lights up blue, it normally means clear skies ahead. Now the beacon will remain blue until the commonwealth's stay-at-home advisory is lifted. The Zakim Bridge and City Hall, among other landmarks, will also be lit blue until at least April 21.
Mayor Walsh announces inequities task force, mortgage relief
The mayor announced on Thursday the formation of the COVID-19 Health Inequities Task Force, which will analyze data related to COVID-19 infections in Boston's African American, Latino, and Asian populations to strengthen equity and access to services. Several datasets nationally have shown minority groups disproportionately affected by the pandemic, likely due at least in part to inequities in health factors, such as access to care and food insecurity.

Walsh also announced that 12 of the largest housing lenders in Boston will offer at least three months of deferred mortgage payments for homeowners who contact them and demonstrate they have been financially impacted by the public health crisis. In addition, the lenders have committed to not charging late fees or reporting nonpayments to credit bureaus. Homeowners will not be required to pay back the deferred mortgage payments in a lump sum, but instead will work with lenders on an affordable repayment plan.

Governor Baker announces new medical, insurance orders
The governor announced three emergency orders to further support the state's healthcare workforce and ensure access to in-patient services for COVID-19 patients Thursday. The orders ease licensing restrictions for foreign-educated doctors who have successfully completed at least two years of postgraduate resident medical training in the United States and allow nursing school graduates and students in their final semesters to practice nursing in advance of receiving a license, provided that they are directly supervised by other licensed medical professionals.
Perhaps more important to most people, another order mandates that insurers must cover all medically required costs of COVID-19 treatment in out-of-network hospitals or other medical facilities with no charge to the patient, including copays, deductibles, or coinsurance payments, and dictates that healthcare providers and medical facility insurers must accept certain rates for out-of-plan treatment.

An "economic hurricane"
"A perfect storm of economic, social, and political crises brought on by coronavirus are battering Massachusetts residents," CommonWealth Magazine reports. According to a MassINC/Blue Cross Blue Shield coronavirus tracking poll, conducted March 30 to April 5, "The economic devastation is spreading, with 20 percent reporting losing a job since the crisis began, and a third of those still employed losing a portion of their paycheck. The worst of the damage is among those with the least to lose." The story describes the pandemic and resulting disruption: "the slowly spinning economic hurricane is flattening ever widening circles of workers and businesses." No surprise that mental health issues are on the rise. Adding stress, naturally, is the "deluge" of coronavirus news.
---
US & Global News
Unemployment picture grim
The US Department of Labor reported Thursday that another 6.6 million people filed for unemployment benefits last week as the coronavirus pandemic has led to a near shutdown of most commerce. That brings the three-week total to more than 16 million, worse than the recession that began in 2008. But party-line clashes over what to include in a new aid package have stalled hopes that Congress would add to the $2 trillion aid package that has just begun to reach recipients.

Latest count of coronavirus cases
United States, 363,851; Massachusetts, 18,941.
---
Distraction of the day
On Friday April 10, at 3 pm, join @BUAlumni on Instagram for a live cooking session with @chefpriyanka, aka Priyanka Naik (CAS'10), Food Network–award winning chef and food blogger, who also works at Twitter. She'll be making spicy peanut sauce noodles, and if you want to cook along, there's already an ingredient list on the @BUAlumni feed.
Find BU Today's latest coverage of the pandemic here. The University's hotline for faculty, staff, students, and visiting scholars to call for referral of their virus-related medical concerns is 617-358-4990.