Coronavirus: BU Wednesday Roundup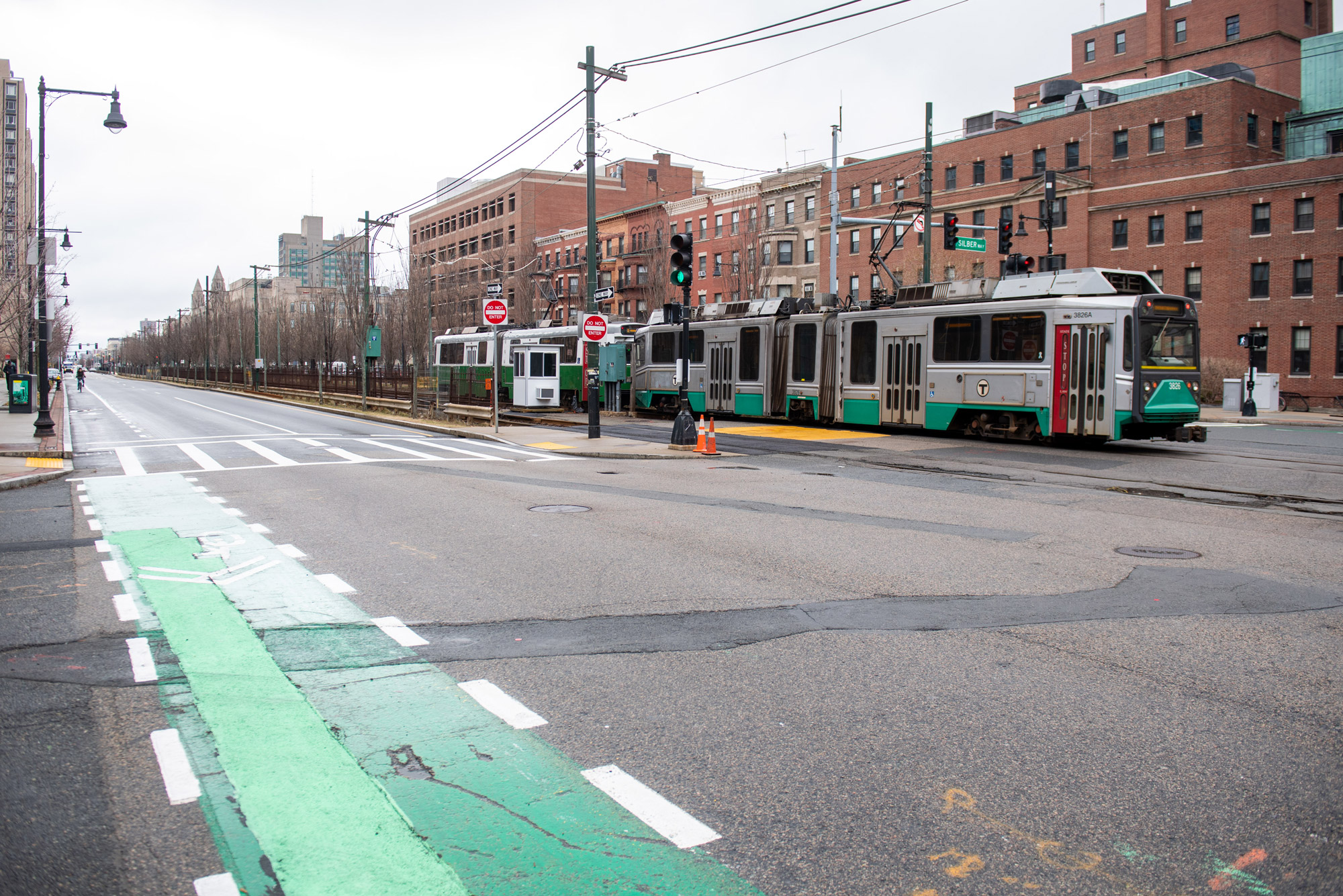 Public Health
Coronavirus: BU Wednesday Roundup
BU, Boston, state, national, and global updates
If you have a question or comment related to BU and its response to the COVID-19 crisis, on the subject of the move-out, remote learning, retrieving personal belongings, or anything else, please visit Boston University's special COVID-19 website. Questions are being answered there by specific departments in a timely fashion. Thank you.
—Doug Most, executive editor, BU Today
Quote of the day:
---

Many (especially young people) might not notice any symptoms at all, or very mild symptoms. Then they don't know they have the virus and can pass it on to people in risk groups. We who don't belong to a risk group have an enormous responsibility, our actions can be the difference between life and death for many others.

---
Stat of the day:
---
BU News
First three coronavirus cases reported on campus
BU has reported the first three confirmed cases of COVID-19 on campus. Two involve undergraduate students currently on campus and in isolation, and the third is a staff member, who is also in isolation. The individuals are receiving treatment as needed, and the University is following all public health protocols, including contact tracing.
Residence Life is aware of the student cases and has updated its quarantine list. So far, only two other people are found to qualify as "close contacts" of the affected students, and they are also in isolation. The employee works in Facilities Management and his close contacts are also being traced.
Students, want to keep your MBTA semester pass? Act now
With all in-person classes canceled, travel patterns drastically changed, and an overwhelming number of requests to cancel MBTA passes, Boston University has arranged to cancel all MBTA student semester passes. If you want to keep your pass, you need to act before noon EDT on Thursday, March 26.

Many students purchased four-month MBTA semester passes for $320 (more for commuter rail). If you want to cancel your pass and receive a refund, do nothing. Your pass will cease to function on April 1, and you will receive a refund for April and May (50 percent of the cost of the semester pass). Exact refund dates have yet to be determined.

If you want to keep your pass, you must complete and submit a Transportation Request Form, asking to "keep my MBTA Semester Pass through May," before noon, Thursday, March 26. Your pass will continue to function through May 31, and you will receive your next two months' passes via US mail.

MBTA student semester passes are a good value for those who use MBTA buses and trains for daily round trips. Those who take fewer than four round trips each week would save money by letting their semester pass be canceled and loading value onto a Charlie Card.

It is important to remember that MBTA officials say that residents should travel by train and bus only for essential trips. According to the Statehouse News Service, the T says customers should "avoid any and all unnecessary service," to offer safe travel and social distancing for those who rely on public transit to get to jobs fighting the coronavirus outbreak. The T has added new morning commuter rail trips beginning Wednesday, aimed at hospital employees who need to make 7 am shifts.

The ups and downs of online learning
This WBUR story offers a detailed look at the ups and downs of online learning at BU and other Boston-area colleges and universities, with a special attention to performing arts. Among faculty quoted is Adil Najam, dean of the Pardee School of Global Studies, who says it's not the first time in his career that he's had to shut down classes due to a disease outbreak. In a previous job, in Pakistan, he shut down a university because of an epidemic of dengue fever.
---
Boston and Beyond News
Boston launches COVID-19 text updates in five languages
Targeting the 37 percent of residents who speak a language other than English at home, Mayor Martin J. Walsh announced Tuesday that the Alert Boston text service will be available in Spanish, Haitan Creole, French, Cabo Verdean Creole, and Portugese, in addition to English. Texts are sent several times a day, with local updates about the spread of the virus, preventive measures and other information, including city resources.
"Boston residents who speak other languages need and deserve to receive information from their city government about this public health emergency just as English speakers do every day," Walsh said.
Residents can text BOSCOVID to 99411 to opt in to alerts in English and the following keywords to opt in to alerts in the languages below:
Text BOSEspanol to 99411 for Spanish
Text BOSKreyol to 99411 for Haitian Creole
Text BOSFrancais to 99411 for French
Text BOSKriolu to 99411 for Cabo Verdean Creole
Text BOSPortugues to 99411 for Portuguese
Residents who have questions are encouraged to call 311 to be connected with a telephonic interpreter, or through the Mayor's Health Line at 617-534-5050. Updates in 10 total languages can additionally be accessed through boston.gov/coronavirus#multilingual-help.
The state has also launched an official COVID-19 alert service. Text COVIDMA to 888777 to receive official state COVID-19 updates.
Now for takeout: a pizza and a beer
Governor Charlie Baker has filed new legislation easing rules for Massachusetts cities and towns during the pandemic. This includes modifying local permitting processes, enabling municipalities to extend tax and finance deadlines, and extending deadlines for education requirements. Perhaps most interesting to residents obeying the state's "stay at home" advisory, Baker is permitting establishments licensed to sell alcohol for on-premises consumption to sell wine and beer with takeout and delivery orders, provided that the wine or beer is sold in the original sealed container, is sold in the same transaction as a purchase of food, and is not over certain volumes.
---
US & Global News
Tokyo Olympics Postponed
The International Olympic Committee (IOC) said Tuesday that the Tokyo Olympics have been postponed until summer 2021. The move was already under discussion when Japanese Prime Minister Shinzo Abe took the initiative and asked for the postponement in light on the ongoing pandemic. Several countries were already putting pressure on the IOC, saying they would not participate if the games took place as scheduled in July.
China loosens restrictions on province where pandemic originated
China says it will once again allow citizens of Hubei Province to travel out of the area, for the first time since January, a sign that the country believes its tough measures against COVID-19 are working. Residents of the hard-hit city of Wuhan will still be restricted, although public transportation there was set to begin running again.
Latest count of coronavirus cases
United States, 51,542; Massachusetts, 1,159.
---
Good deed:
When Dorchester minister Miniard Culpepper, pastor of the Pleasant Hill Baptist Church, got a $1,000 check from Elizabeth Warren's presidential campaign, reimbursing him for travel expenses, he converted most of it to cash, which he handed out $10 at a time to people in need at his church and at two Roxbury supermarkets to ease the difficulties many are coping with. "Many folks didn't have all that they needed and that $10 just made a big difference," he said. "It's part of what we are called to do."
Find FAQs about BU's response to the pandemic here. The University's hotline for faculty, staff, students, and visiting scholars to call for referral of their virus-related medical concerns is 617-358-4990.