Coronavirus: BU Wednesday Roundup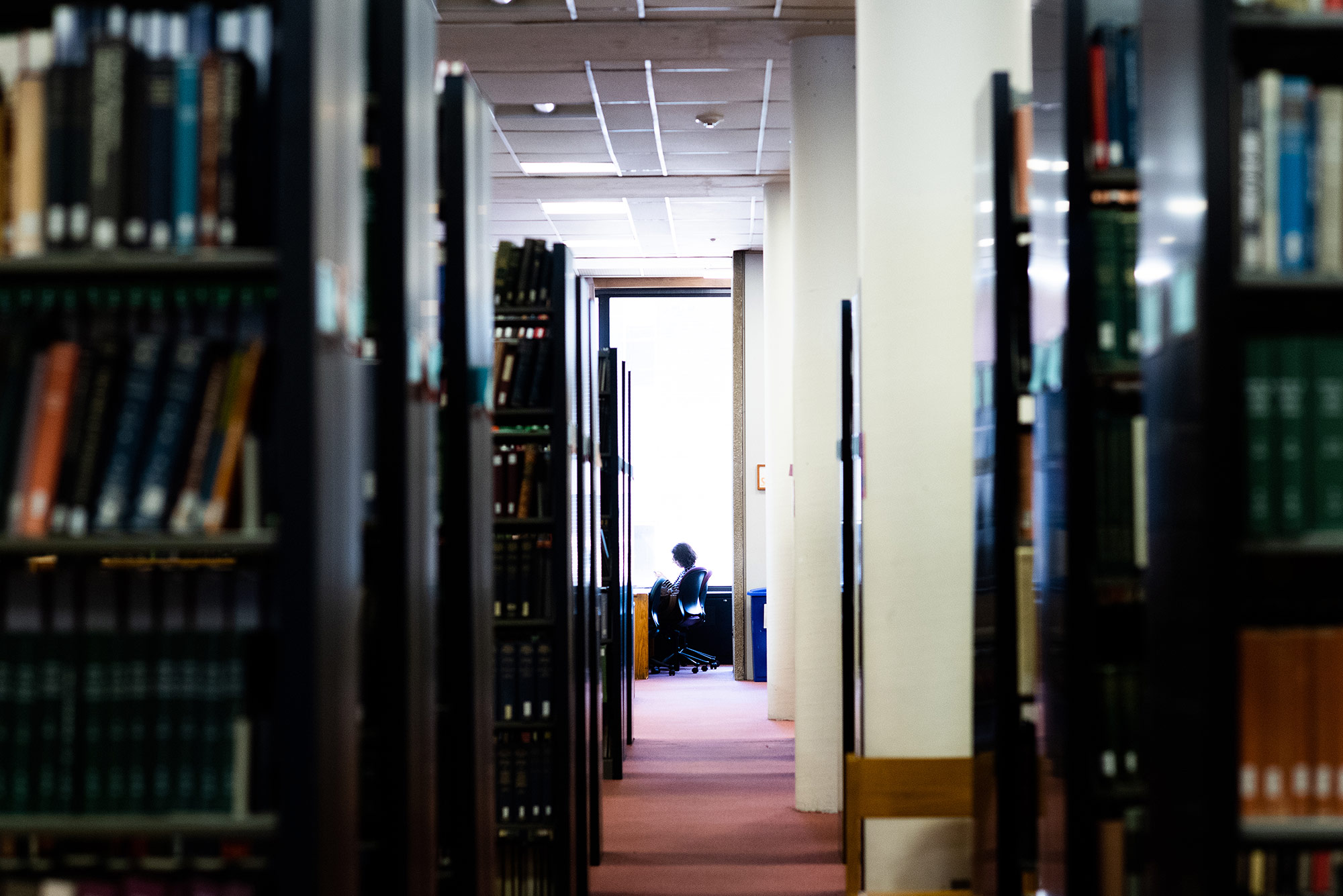 Public Health
Coronavirus: BU Wednesday Roundup
BU, Boston, state, national, and global updates
If you have a question or comment related to BU and its response to the COVID-19 crisis, on the subject of the move-out, remote learning, retrieving personal belongings, or anything else, please visit Boston University's special COVID-19 website. Questions are being answered there by specific departments in a timely fashion. Thank you.
—Doug Most, executive editor, BU Today
Quote of the day:
---

We're looking at sending checks to Americans immediately. And I mean now, in the next two weeks.

---
Stat of the day:
Distraction of the day:
Rechannel your COVID-19 anxiety into diversion by playing Pandemic, the board game where you're a CDC worker sprinting to halt a worldwide outbreak.
---
BU News
University will help students with campus departure
The University extended remote learning through the semester and is closing residences to all but the most exceptional cases. Here are guidelines for students on and off-campus:
For students who are not on campus, we advise the following – please do not return to campus. Your belongings are secure in your room and can remain there. We will be in touch shortly to organize a conversation about shipping or storage at our cost.
For students on campus and moving out, we advise the following – please take only those essential belongings that you need and can easily carry with you when you depart. Your remaining items are secure in your room and, we will be in touch shortly to organize a conversation about shipping or storage at our cost.
On-campus students who are moving out also have the option to work with our partner, The UPS Store, if they wish to box, store or ship their possessions prior to departure. Details of that option are here.
For students awaiting a response to their appeal to remain on campus, we will respond within 24 hours.
The rest of the semester…
In a historic decision on Tuesday evening, Boston University has extended remote teaching and learning through the end of the spring semester for its 35,000 students and 4,000 faculty and will close residence halls as of Sunday, March 22, to try and help contain the coronavirus. Find the details here.
Request for cabin fever survival tips
Call it shelter in place, self-quarantine or simply staying home to be safe: Most of us are now virtual shut-ins. Is your physical or mental health affected? Your diet, mood, sleep? BU Today is compiling Best Practices for Being Cooped Up. Email writer Joel Brown with what's working for you and what's giving you problems.
Cleaning house
BU is a big place to clean in the best of times. In the first pandemic in 11 years, when thorough cleaning of public spaces is a health imperative, BU's Facilities Management workers are performing arduous "deep cleaning."
What's the difference between that and regular cleaning?

William Walter, assistant vice president for facilities management and operations, explains: "Traditional custodial cleaning involves daily restroom cleaning and replacement of toilet paper, hand towels, and sanitary products; vacuuming carpets; and maintaining hard surface floors. We remove the trash and recycling. Deep cleaning involves daily wipe-down of frequently touched surfaces—doorknobs, keyboards, counters, handrails, elevator buttons—with disinfectant, and spraying with Oxivir TB [a hospital-grade disinfectant], which is effective against coronavirus. In addition, electrostatic mist sprayers are used to disinfect larger areas like our classrooms and conference rooms."

And now, keeping yourself well

BU Employee Wellness emailed tips to the community about staying well. Beyond the medical reminders to wash hands often and for 20 seconds, maintain social distancing, coughing/sneezing into your sleeve or a tissue, and refraining from touching your eyes, nose, and mouth, other tips include:
Minimizing consumption of pandemic news to control anxiety, and sticking to reliable sources only, such as the World Health Organization and the Centers for Disease Control and Prevention;
Using positive psychology tools, like keeping a "gratitude journal"; and
Keeping in virtual touch with friends via text, phone, and social media to avoid isolation.
---
Boston and Beyond News
We don't want to alarm you, but…
Experts say there could be up to 30 times more cases in Massachusetts than the official count of 218.
That would mean about 6,000 Bay Staters could have COVID-19. At the least, almost 1,000 may have it, says a study in the journal Science.
The study attributes the possible undercount to the potential that some state residents may have the disease but have not yet been tested, especially if they currently have no symptoms or mild symptoms. Study coauthor Jeffrey Shaman of Columbia University told the Boston Globe: "What you are looking at is just the tip of the iceberg, and the question is: how much of the iceberg is submerged?"

The Massachusetts information is extrapolated from estimates of national undercounting in the study, which relies on epidemiological research and cell phone data from Wuhan, China, where the outbreak began.

The news makes this next item even more important…

Beantown has first US hospital dedicated to coronavirus
Carney Hospital in Dorchester announced that it will become the country's first hospital dedicated to treating people who test positive for COVID-19. It has 135 beds and is adopting patient isolation practices and seeking equipment such as ventilators.
Mayor Martin Walsh: "You are not alone"
Halting eviction proceedings. Suspending utility shutoffs. Leaving illegally parked cars unticketed or untowed for now. Mayor Martin Walsh, in a presidential-style televised address last night, sought to reassure Bostonians that City Hall has their backs in the crisis.
He also announced a new daily text service for updates related to COVID-19 in Boston. (To sign up, text "BOSCOVID" to 99411.)
Walsh didn't sugarcoat how life has been upended by measures like social distancing, which he said he's urged on his own mother, exhorting her not to see family visitors. "She's going to miss the company of family and friends for now," he said, "but they're going to talk on the phone."
He said it was fine for people to take walks for fresh air, but "this is not a time for house parties, playdates, or people visiting their friends."
Much of the talk featured reminders of personal precautions like frequent hand-washing. But the mayor also told viewers that with public officials aggressively moving against the pandemic, "You are not alone."
Court is not in session
The Massachusetts Supreme Judicial Court has postponed all new jury trials, criminal and civil, and all new grand juries until April 21 at the earliest. The order from the commonwealth's highest court does not apply to trials where a jury already has been empaneled or selected for empanelment.
What about defendants' constitutional right to a "speedy" trial? "In exceptional circumstances, a criminal defendant may seek an exception to the order postponing jury trials," a news release from the court says.

State courts aren't the only ones taking precautions. The US Supreme Court postponed March and early-April arguments. It's the first such action by SCOTUS since the flu epidemic of a century ago. Among the cases put off are three involving whether state and congressional watchdogs may see President Trump's tax returns and financial records.
---
US & Global News
Experimental vaccine in clinical trial

Seattle is famous for frequent rain, but it has become a sunbeam of hope in the search for a COVID-19 vaccine. An experimental vaccine is being tested on humans there with what health officials called unprecedented speed. Even if approved, however, the vaccine won't be available publicly for at least a year.
Congress debates economic help

The Senate took up a House-passed $850 billion aid package that includes paid sick and family leave for some workers, expanded Medicaid (the federal-state health program for the poor), and free coronavirus testing, including for the uninsured.
President Trump has endorsed $850 billion in aid, including aid to airlines. Other Republicans, including Senator Mitt Romney (R-Utah), are joining some Democrats in plugging $1,000 checks for every adult American as a financial cushion. The Trump administration has endorsed mailing out checks, too.
Oh, yeah, there's a presidential election going on

Three states, the big states of Florida, Illinois, and Arizona, went ahead with presidential primaries Tuesday, and Joe Biden triumphed in all three. But another major state, Ohio, postponed its contest, with Governor Mike DeWine issuing an emergency delay in light of the pandemic.
San Franciscans shelter in place, New Jerseyans on voluntary curfew

A patchwork of precautions has been applied throughout the country as states make their own policies to protect citizens. San Francisco Mayor London Breed ordered city residents to stay at home at least until April 7, with exceptions only for necessary trips to the doctor, pharmacy, grocery store, and the like. New York City is contemplating a similar policy.
(In Massachusetts, Governor Charlie Baker told reporters there are no plans as yet to order shelter-in-place statewide.)

New Jersey, meanwhile, adopted the country's first voluntary curfew, with Democratic Governor Phil Murphy asking Garden Staters to forego "all non-essential and non-emergency travel" between 8 pm and 5 am.
Another famous person self-quarantines

Mick Mulvaney, departing as the acting chief of staff for the Trump administration, joined the ranks of the quarantined. He's holed up in his home state of South Carolina after his niece, who shares his Washington apartment, became ill, the New York Times reports. She is awaiting COVID-19 test results; Mulvaney tested negative last week, the paper said.

They're off—until September

The Kentucky Derby is among the latest sporting events to be postponed. The 146th Derby, originally scheduled for May 2, now is scheduled for September 3. The last time Churchill Downs had to bump its big race was in 1945, under a World War II ban on horse racing.
Latest count of coronavirus cases
United States, 4,661; Massachusetts, 218
Find FAQs about BU's response to the pandemic here. The University's hotline for faculty, staff, students, and visiting scholars to call for referral of virus-related medical concerns is 617-358-4990.