Coronavirus: BU Monday Roundup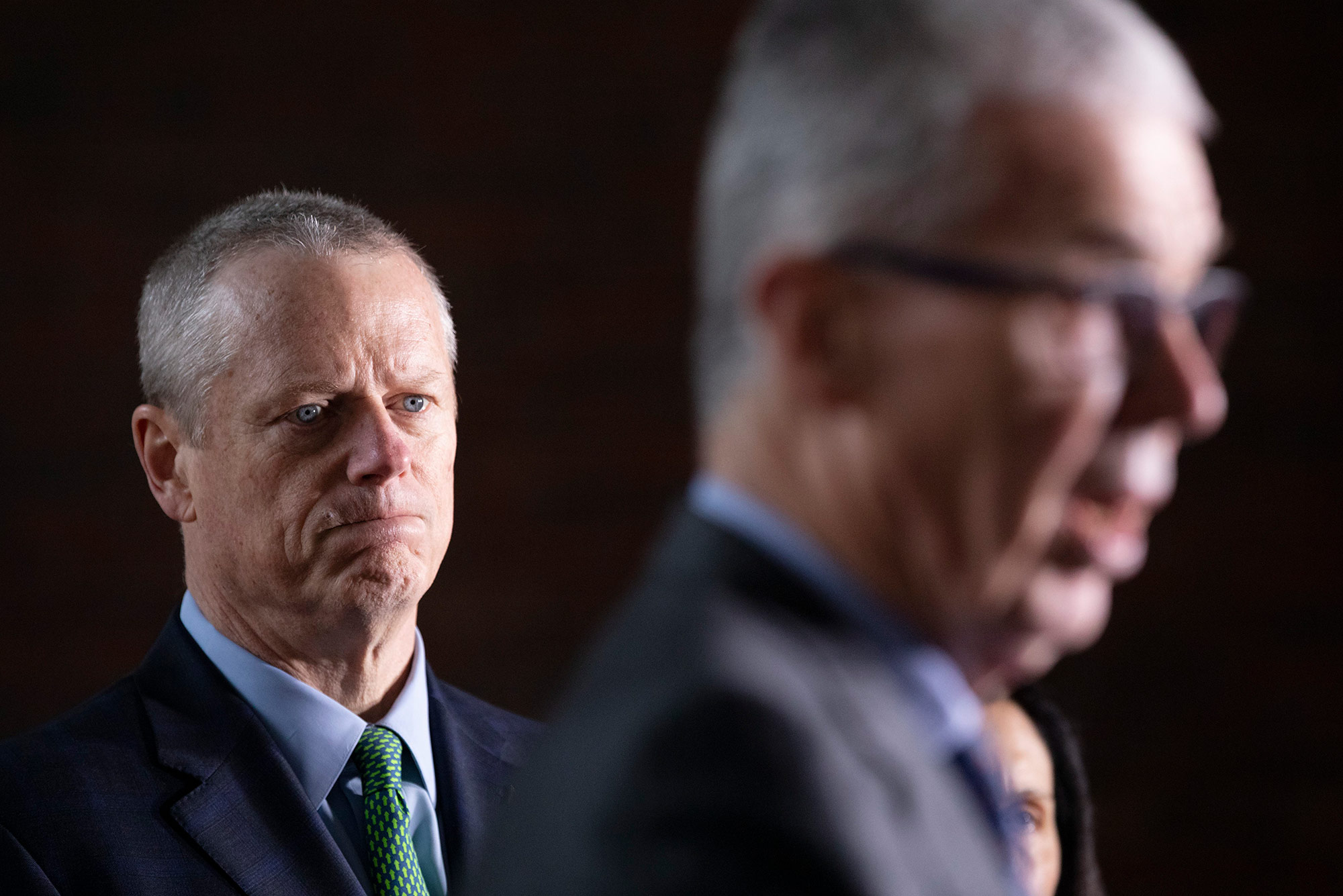 Public Health
Coronavirus: BU Monday Roundup
BU, Boston, state, national, and global updates
Quote of the day:
---

It won't look right on the calendar.

---
Stat of the day:
Distraction of the day:
Tired of singing two rounds of Happy Birthday as you mark 20 seconds of handwashing to avoid the virus? Find adult songs you can use instead, tweeted by a caring individual.
---
BU News
Travel alert raised; BU stiffens campus restricions
If you're headed to BU after traveling to the United States from anywhere in the world, including American territories, the University is requiring you to avoid campus and instead to self-quarantine for 14 days. The requirement follows the elevation by the federal Centers for Disease Control and Prevention (CDC) of its global travel advisory. Jean Morrison, BU provost and chief academic officer, issued the following announcement:
"As we announced on March 7, in response to the global spread of COVID-19, Boston University established a policy regarding faculty, staff, students, and visiting scholars who wish to enter campus after traveling outside the United States. This policy states that anyone arriving in the United States from the countries identified by the Centers for Disease Control and Prevention (CDC) as Level 2 and Level 3 countries is required to: 1) not return to campus, and 2) self-quarantine for 14 days from your date of return to the United States, even if you do not feel ill.
"The CDC has now issued a new alert—a Global Level 2 alert—so this policy now applies to anyone returning from anywhere outside the United States, including anyone visiting one of the US territories, such as Puerto Rico and the US Virgin Islands.
"While in-person classes have moved to remote teaching and learning until at least April 13, BU residence halls remain open only for those who have significant extenuating circumstances and have been unable to return to their permanent homes. Any members of the BU community—including all students—who are returning from travel over spring break outside the United States, including any US territory, should not return to campus, per the policy originally announced on March 7. If you are a student arriving from another country or US territory and are unable to return to your permanent residence due to significant extenuating circumstances, contact the Dean of Students office at dos@bu.edu.
"Faculty and staff who are entering the United States from another country or any US territory are required to self-quarantine for 14 days and should notify Occupational Health Services at 617-353-6630."
Any student who has traveled anywhere outside the continental United States and wants to return to campus before their two-week quarantine must fill out this Appeal to Remain on Campus first and have it approved.
London and Dublin Study Abroad canceled for spring semester
BU has canceled the residential portion of its Study Abroad program in London and Dublin. Willis Wang, vice president and associate provost for global programs, issued this announcement:

"This decision followed the cancellation of the residential portion of our spring programs in Paris, Geneva, Grenoble, Dresden, and Copenhagen, which immediately followed the White House proclamation restricting travel from the Schengen Area in Europe. Our decisions were also based on CDC and US State Department actions significantly elevating their travel warnings for these countries; the World Health Organization announcement that the COVID-19 outbreak has reach pandemic levels; local university closings and class cancellations; local government public health directives; efforts to minimize risks that students would be unable to easily leave their sites; and concern about our student and staff health and well-being, among several other important risk mitigation factors.

"With over 600 students in Europe, the logistical challenges involved with so many people in addition to our own students seeking flights home, made it important to act as quickly as possible while also trying to ensure that students would not lose academic time. We did not make these decisions lightly, and realize how disruptive they are for our community."
"Even though we are in unprecedented times and ensuring the safety and well-being of our students and staff is a major priority," says Gareth McFeely, Study Abroad executive director, "these are also very difficult decisions, as many of our students plan well in advance to have as part of their college experience the chance to study and live in another city abroad, immersing themselves in a different culture. It is sad that these dreams are cut short and by circumstances that are so unnerving, and I feel for our students."
Information on room and board charges
At this time, the University will not be refunding room and board charges for students who choose to stay off campus until April 13. While students are strongly advised to attend remote classes from their homes until at least April 13, the BU dorms and dining halls remain open for those who choose to stay on campus or are unable to return to their homes.

This refund decision will be reevaluated if BU extends its COVID-19 health precautions and remote learning beyond April 13. Students experiencing financial hardship should contact the University Service Center at usc@bu.edu or at 617-358-1818.
FitRec update
FitRec will be closed for personal fitness and recreation from March 16 until April 13. All recreation programs and activities that cannot be offered remotely will be canceled during this period. Students enrolled in physical education courses will be emailed instructions for course participation during this period. Find additional information here.
Retrieving textbooks from campus
The University is making plans for students, now studying and being taught remotely, who cannot retrieve textbooks left behind on campus.
International students on F or M visas
If you're an international student studying on an F or M visa, the government has approved your participation in remote teaching and learning without sacrificing your immigration status. Find information here.
Virtual reality and reviewer safety
Virtual reality is helping one federal science agency review research proposals while keeping the reviewers safe. The National Science Foundation will use virtual peer review panels; its other pandemic-related protocols are here.

The National Institutes of Health has posted information on requests for cost-free research extensions, grant-funded travel interruptions, and grant deadline extensions here.
Research and clinical activity on the Medical Campus
All research and all clinical activity on the Medical Campus is continuing. For BU-run clinical sites, leaders have asked program directors to assess the health and safety protocols in place and elevate them as needed to effectively screen patients and protect employees and students. Additionally, BU continues to work with its schools and colleges to determine how to handle clinical placements in third-party locations. More information will be provided as it becomes available.
Hand sanitizer donations
A new student club, Healthcare Improvement, is collecting hand sanitizer containers to donate to two programs for those without shelter: Boston Health Care for the Homeless and the Boston Rescue Mission.

"The pandemic will disproportionately affect homeless populations, who already lack resources fundamental to their health," says club president Uma Khemraj (Sargent'21, CAS'21). "I believe we are all morally responsible for protecting the health of our community by providing preventative measures to all without regard to socioeconomic status." People interested in donating can contact Khemraj at ukhemraj@bu.edu.
MBTA passes
If you have an MBTA pass, some good news. The regular deadline for canceling April MBTA passes has passed, but we have arranged to accommodate these cancellations. Employees who wish to cancel their April MBTA pass have until 5 pm EDT, March 25, to:

Cancel their May MBTA pass through BUworks (Employee Self Service—Campus Services—"Apply/Manage MBTA Pass and MBTA Parking Benefits") and
Email parking@bu.edu with their BU ID number and a request to cancel their April MBTA pass.
More information is available here.
BU experts part of congressional coronavirus Town Halls
Two BU experts will participate in congressional telephone town halls on the pandemic this week. Nahid Bhadelia will participate in a telephone town hall Tuesday, March 17, on the pandemic, hosted by US Rep. Katherine Clark (D-Mass.) Bhadelia, a School of Medicine associate professor, directs the Special Pathogens Unit at BU's National Emerging Infectious Diseases Laboratories (NEIDL). Sandro Galea, Robert A. Knox Professor and dean of the School of Public Health, will be part of Rep. Ayanna Pressley's (D-Mass.) town hall on Wednesday, March 18.
---
Massachusetts and Boston News
Boston Marathon postponed
For the first time in the 124-year history of the Boston Marathon, traditionally held on Patriots Day, the race has been postponed; it has been moved to Monday, September 14, from its original date of April 20. The move averts having the one million spectators expected and the arrival of thousands of visitors from other nations.
"Our expectation, and it's an expectation and a hope right now, is that this date will get us to a safer place in relation to the spread of the coronavirus," Boston Mayor Martin Walsh said about the announcement of the change.

The race pumps $200 million into the local economy, and "our plan is to make the weekend of September 14 a cornerstone in a campaign to help local businesses recover from this entire episode," the mayor said.
Restaurants, bars closed for on-site consumption
Governor Charlie Baker banned on-site consumption at the state's bars and restaurants from March 17 until April 6. Food delivery and takeout are still permitted. The state has 164 coronavirus cases to date: 45 confirmed and 119 presumptive-positive.
Governor Baker bans gatherings of more than 25 people
Baker also banned gatherings exceeding 25 people, except in venues like grocery stores and pharmacies, also until April 6.
The governor has created a command center to coordinate the Massachusetts responses to the pandemic. The center, he said, is intended in part to cope with an anticipated rise in cases statewide.
All public, private schools to close
Baker has ordered all public and private schools in the state closed between March 17 and April 6.
Baker signs $15 million supplemental budget
A $15 million supplemental budget signed by the governor will funnel money for first responders and municipal boards of health to the state's cities and towns. Some legislators warn that more money will be needed.
Boston Public Health Commission updates
The Boston Public Health Commission is posting updates on the situation in the city here.
---
US & Global News
Shortage of coronavirus tests
With a shortage of coronavirus tests stymieing doctors from checking patients they'd like to test, Congresswoman Katie Porter (D-Calif.) says she has secured the Trump administration's pledge to make the test, which can exceed $1,300, free for every American who gets it.
Trump meanwhile declared the pandemic a national emergency, and his administration announced a new online test to facilitate treatment, where people can type in their symptoms, see if they need a test, and if so, be directed to locations.
The Fed to the rescue
The Federal Reserve cut interest rates to almost zero Sunday and vowed massive purchases of government and mortgage-backed debt to pump credit into the US economy. The actions, similar to what the central bank did during the financial crisis, came as analysts predict a recession from closed businesses and quarantined workers brought on by the coronavirus.
Masters Tournament postponed
Golf joined the list of sports postponing an iconic event. The PGA Masters Tournament, dating back to FDR's presidency, has been postponed from April to an as-yet-unspecified date. The PGA also postponed its Augusta National Women's Amateur tournament and its Drive, Chip and Putt National Final.
Officials test positive for coronavirus
The high and mighty are no safer from the virus than the rest of us. The Australian minister for home affairs tested positive for coronavirus after meeting with presidential daughter Ivanka Trump and US Attorney General William Barr. Canadian Prime Minister Justin Trudeau self-quarantined after his wife tested positive, as have confidantes of Iran's Ayatollah Ali Khamenei.
Total global cases
Global COVID-19 cases total 162,687, with 3,244 deaths.
Find FAQs about BU's response to the pandemic here.