BU Stage Troupe Performs George Bernard Shaw's Pygmalion This Weekend as Part of Its Virtual Summer Festival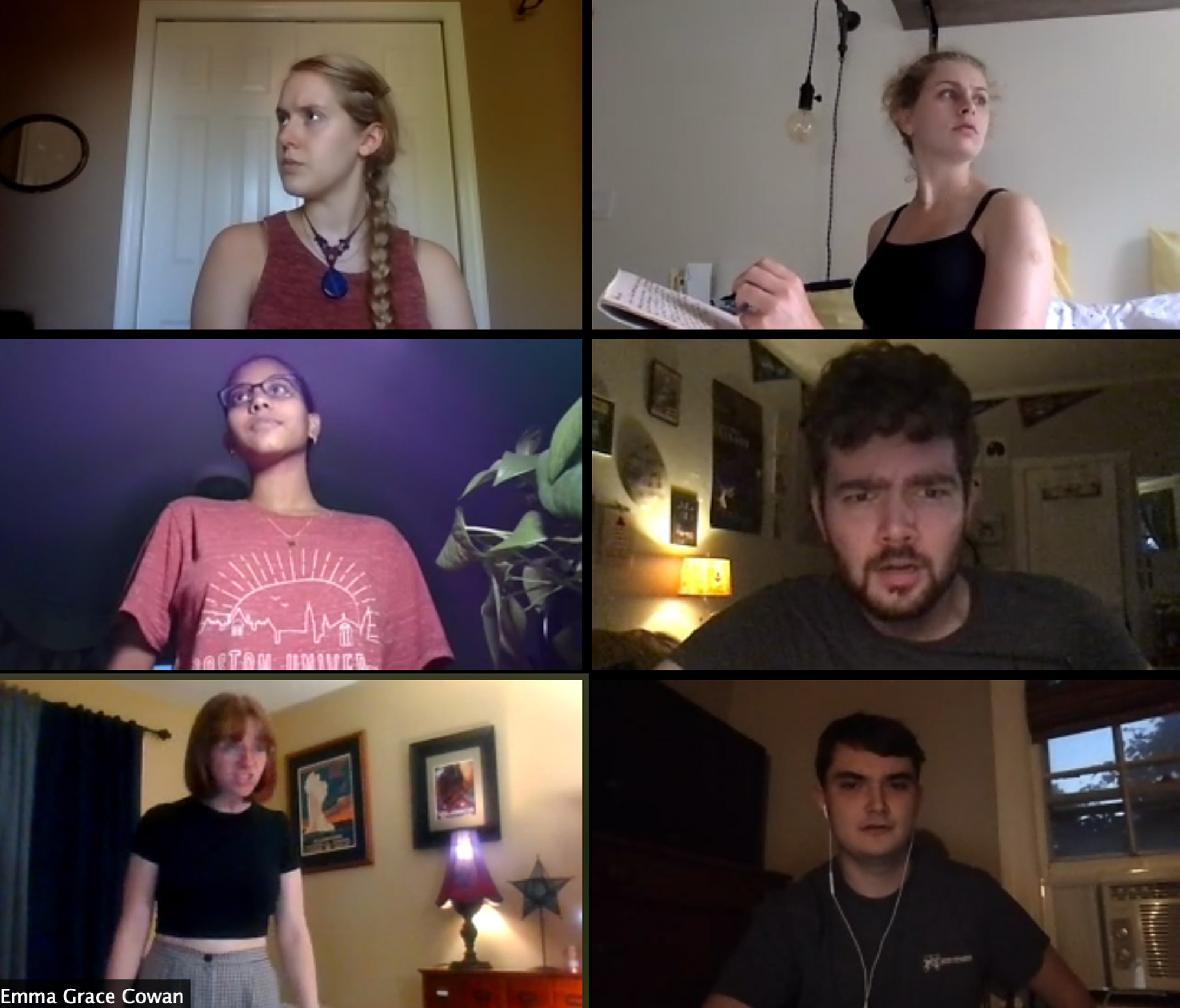 Stage Troupe
BU Stage Troupe Hosts Virtual Summer Festival
Theater club stages two performances of George Bernard Shaw's Pygmalion this weekend via Zoom
While most theater companies across the country are shuttered for the summer because of the coronavirus pandemic, for Stage Troupe, Boston University's oldest and largest extracurricular performing arts group for undergrads not majoring in theater, the show must go on.

In lieu of their typical summer show, Stage Troupe members are hosting a virtual summer festival, featuring three separate live productions. The festival kicked off June 13 with COMBAT Jr., a miniature version of their annual 24-hour play-in-a-day. This weekend, the club presents George Bernard Shaw's classic 1913 comedy Pygmalion, which will be performed via Zoom tonight and tomorrow at 7 pm. The most popular of Shaw's plays, Pygmalion tells the story of Cockney flower girl Eliza Doolittle, played by Carrie Welter (CAS'22), who undergoes a transformation at the hands of Henry Higgins, an aristocratic professor, portrayed by Chris Dew (CAS'22). The play has been adapted numerous times for stage and screen, most notably as the 1956 Lerner and Loewe musical My Fair Lady. 

While conducting live theater virtually presents a number of challenges, the executive board of Stage Troupe decided to mount a remote festival anyway, both to keep members engaged and to recruit incoming students, says Natalie Ackerman (COM'22), the group's vice president of special projects.

"I've been able to see our membership come together when they're all isolated and back home and do this thing that they love," Ackerman says. "People in Stage Troupe love doing theater, and we're able to do it, even if it's behind our computer screens."
Pygmalion director Siena Giljum (COM'22), who joined Stage Troupe as a freshman, decided to pitch Pygmalion as the summer festival's public domain play. She had directed COMBAT Jr. and enjoyed the experience. "I was drawn to Pygmalion particularly because I thought it would be a fun challenge to do dialect work," Giljum says. "The show is really adaptable to a variety of time periods, so I wanted something that would be accessible for people who didn't necessarily have Edwardian clothing in their closet. It can be adapted to any period. It's just a really fun show."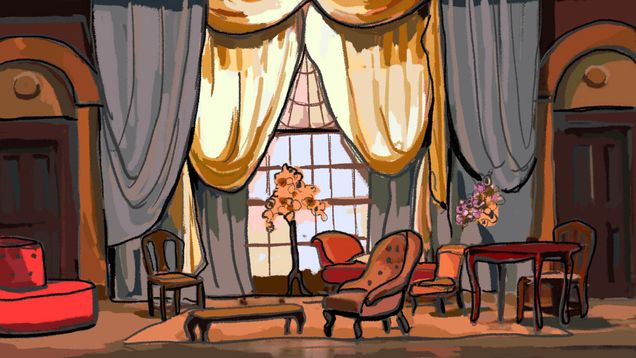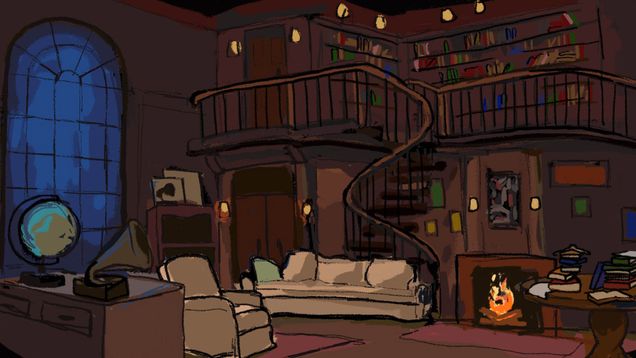 For Giljum, directing live theater via Zoom has been—in a word—weird. Directing, she says, is largely about energy and physicality, from walking around with actors on a stage to coaching them on minute details such as facial expressions and pronunciation.

"I've really tried to find ways to encourage the actors to use the spaces they're in," she says. "So there's a lot of standing, walking around the frame. I'm really trying to get them to use those levels and depth to create a more visually interesting experience for the audience and something that doesn't just feel like a Zoom meeting."

While shifting to Zoom is far from ideal, Giljum says, there have been one or two silver linings. The use of computers allows the actors to more easily, and subtly, refer to their scripts—helpful for a cast that has had only a month to prepare. 

Another benefit, the director says, is that operating virtually has provided an  opportunity for members who otherwise might not have been able to participate, including two recent graduates and an incoming freshman. "It's bringing together a lot of people that wouldn't necessarily all be working on a show together if we were in person." 

Beyond adapting Shaw's piece for a virtual platform, Giljum has also had to grapple with the play's treatment of gender and class. She says she made some minor edits to the script, but aimed to stay true to the original text. Stage Troupe will make an announcement at the start of each performance alerting the audience that some of the show's themes are dated, and not the message that the cast and crew wish to express.

That said, the director notes that the play addresses difficult topics that college students are eager to discuss, especially as the nation engages in a conversation about social and racial justice. And she and her team have found ways to add their own spin to the century-old play, with a multiracial cast and a gender-bent character.

"I think there's a lot of fresh takes about the show, even though it does feel a little bit antiquated," Giljum says. "A group of Gen-Z twentysomethings taking on a piece like this is going to make it feel new no matter what we do."

The summer festival will conclude with a Student Scene Showcase on August 15, featuring a mix of original monologues, songs, and dramatic readings. That showcase is usually held in the spring, but was bumped this year because of the pandemic.

Stage Troupe will perform Pygmalion via Zoom tonight, Friday, July 24, at 7 pm, and tomorrow, Saturday, July 25, at 7 pm. Admission is free; register here. Submissions for the August 15 showcase are due today, July 24, by 11:59 pm. The pitch form can be found on the summer festival website.