With 92 Students Hospitalized for Dangerous Drinking Last Fall, Officials Finger Inexperienced Freshman Drinking and Good Samaritans Summoning Help
Public Health
Alcohol Transports Increased This Past Semester over Fall 2018
Freshmen accounted for nearly half of all students brought to hospitals, with two-thirds female
During the fall 2019 semester, 92 students were transported to local hospitals after dangerous drinking, an increase of 8 over the previous fall. It was the second fall with an uptick in transports, but was still below the fall 2016 number and well below the seven-year high of 114 transports in 2014, according to Student Health Services Wellness & Prevention.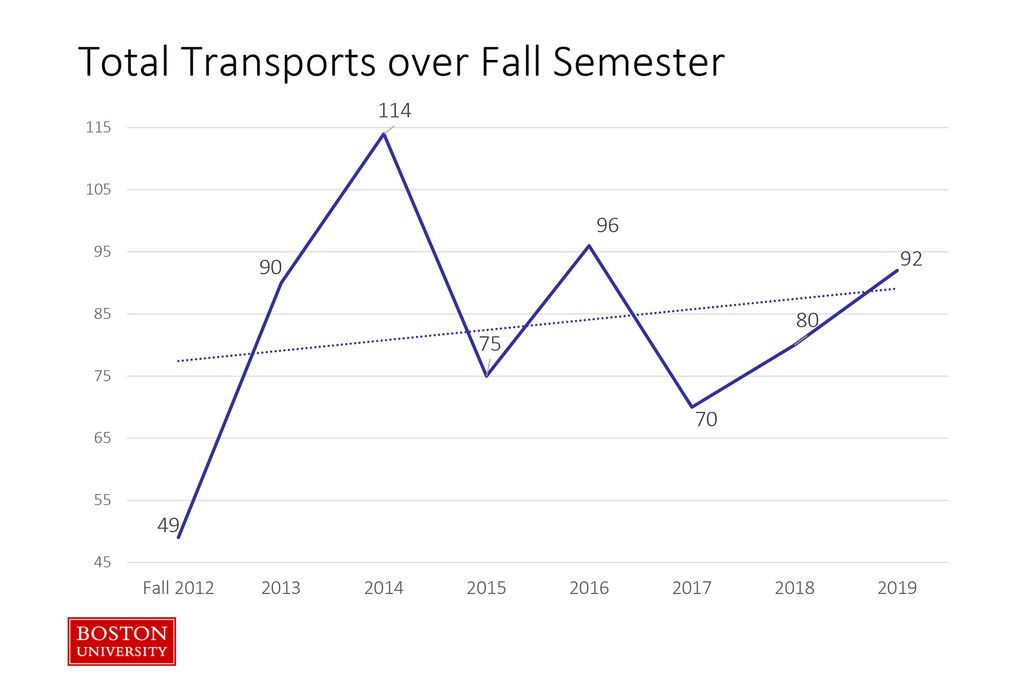 "It's challenging to pinpoint the reasons for fluctuations in alcohol transport rates," says Katharine Mooney (SPH'12), Wellness & Prevention director. But "we observed this semester that compared with prior years, more students were transported during the first two weeks of the fall semester," a time when freshmen, away from home for the first time, adjust to their newfound autonomy and their personal limits of tolerance for liquor. "More students are seeking medical assistance for emergencies through the Good Samaritan Policy," Mooney adds, which removes the threat of discipline for alcohol or drug use from students who summon help for themselves or another.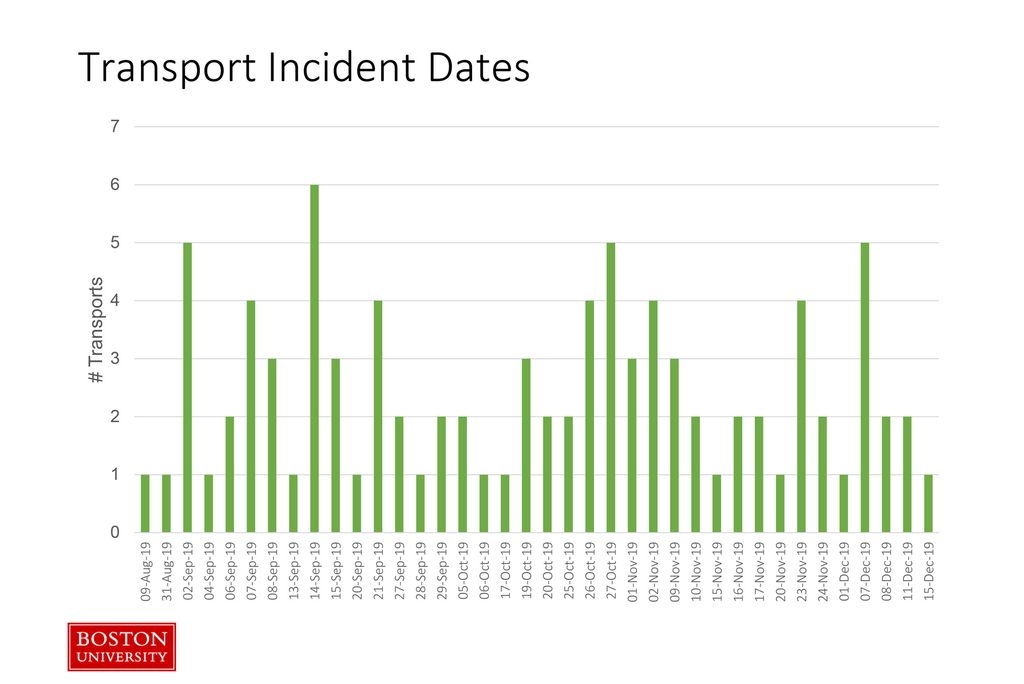 That first-year inexperience with drinking explains why freshmen accounted for almost half of transports, another typical feature of fall. Sophomores had the second-highest transports, at 29 percent. Juniors made up 15 percent and seniors 5 percent. The remaining transports involved graduate students.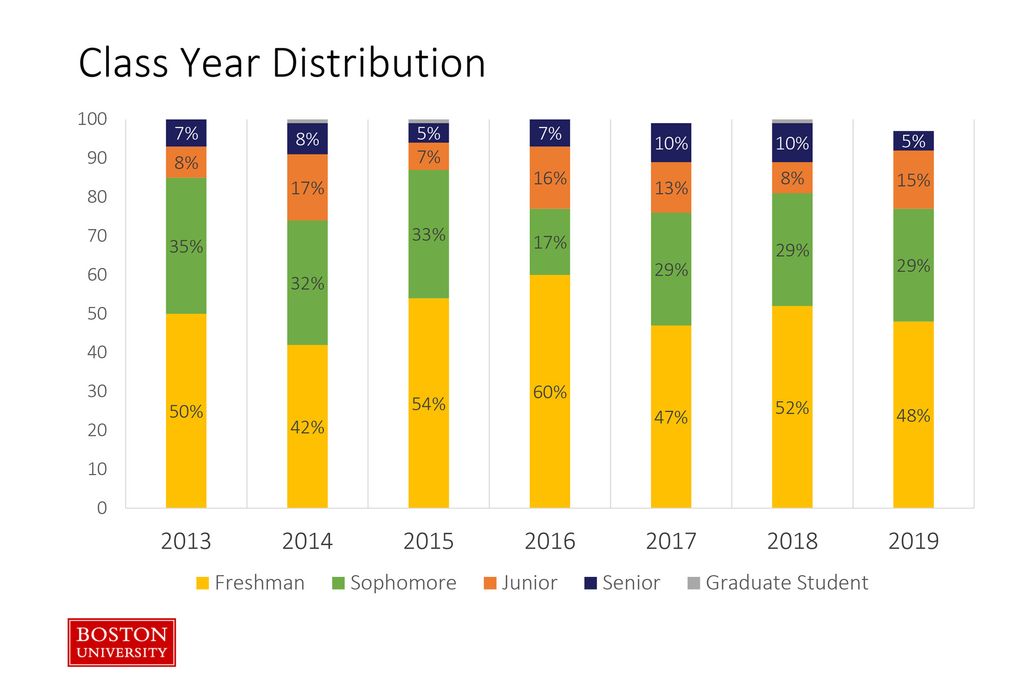 Two-thirds of the fall 2019 transports were women. That, too, is typical, because of both a mathematical factor and a biological one. The mathematical datum: women make up a larger percentage of the student body, at 60 percent. The biological factor: women typically have less water in their bodies, which results in their metabolizing alcohol differently than men. The same amount of alcohol becomes more concentrated in the female body.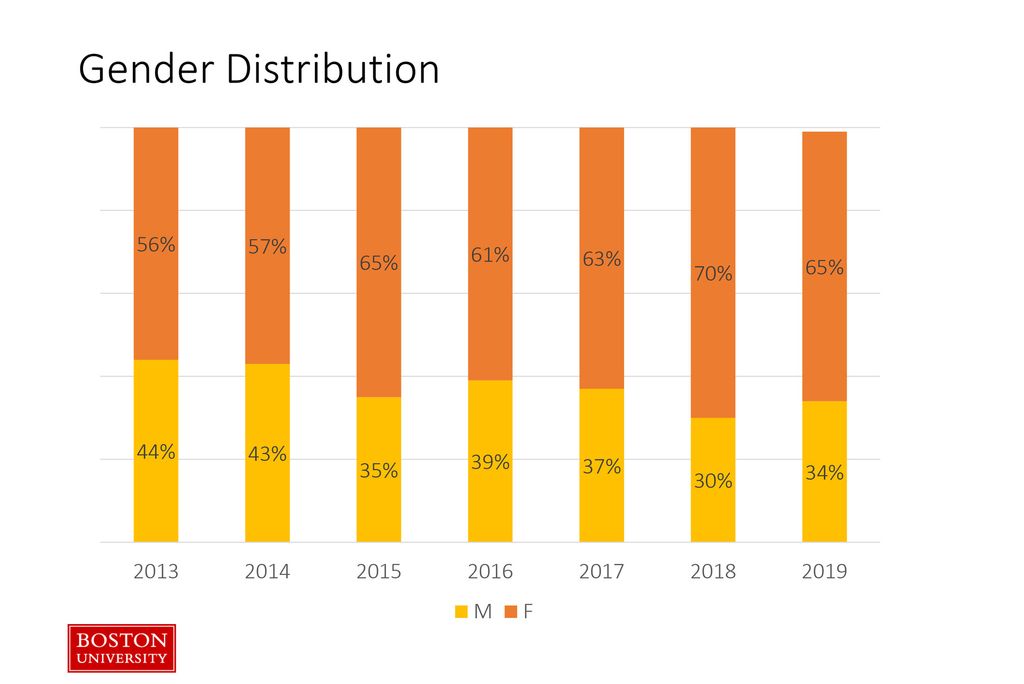 This heat map shows the primary locations on campus where students were picked up and transported to local hospitals following dangerous alcohol consumption. The most transports occurred near 700 Commonwealth Ave., close to Warren Towers, and the 200 block of Babcock Street, near Claflin and Sleeper Halls. The total number of transports listed includes non-BU affiliates.