What's It Like to Intern at Boston City Hall? Just Ask This Year's BU City Scholars Summer Fellows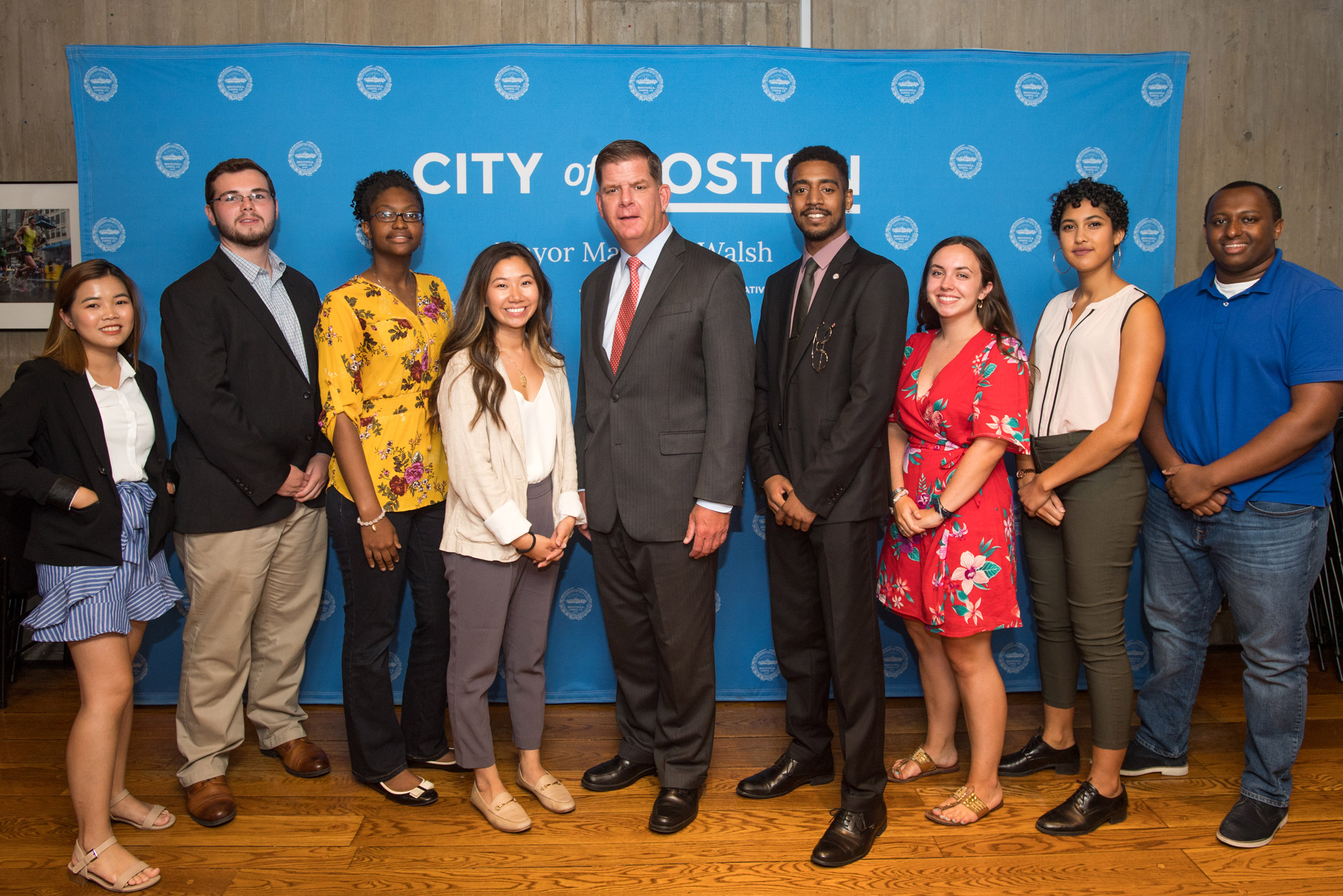 Student Voices
What's It Like to Intern at Boston City Hall? Just Ask This Year's BU City Scholars Summer Fellows 
This summer, nine BU undergraduates had a rare chance to observe local politics up close: as Boston University City Scholars Summer Fellows, they spent the summer interning at Boston City Hall, where they learned about policymaking, public health, marketing, and more from leaders in city government. The fellowship program, which began two years ago with just three student fellows, is funded by BU's Government & Community Affairs office and is open to any BU sophomore or junior Menino Scholar or Boston Community Service Scholar enrolled full-time at the University. Applicants also must show a commitment to public service and an interest in local government.

"We are incredibly proud of the work performed by our students working in city government this summer," says Jake Sullivan, BU vice president for government and community affairs. "The strength of this program is partnering BU students from Boston with experienced leaders from City Hall mentoring these incredibly talented students. This year's placements worked alongside experts in economic development, parks and recreation, small business development, international relations, and several other initiatives. We appreciate Mayor Walsh meeting with our students and we hope to continue to grow this program next year."

BU Today asked this year's BU City Scholars Summer Fellows, three who returned for a second consecutive year, to reflect on their time spent at City Hall and share what they learned.
Sophia Dorsainvil-Johnson (Wheelock'20)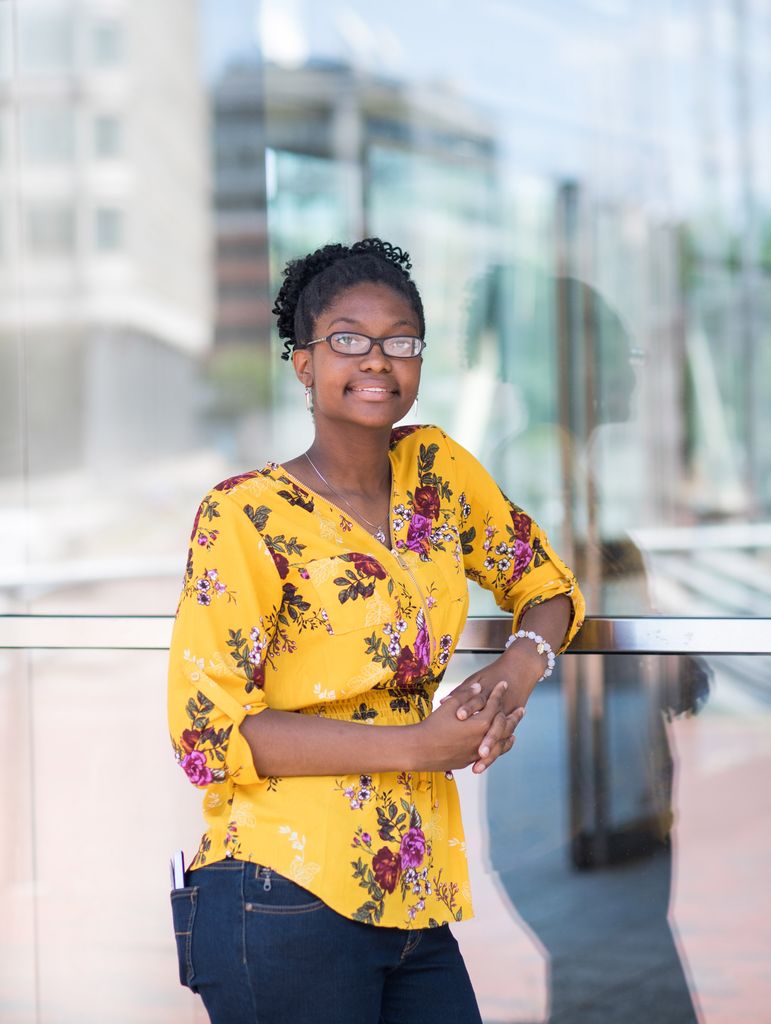 Spending my second summer with the Mayor's Office of Financial Empowerment working on Boston Saves, the city's children's savings account program, has been the most fulfilling work experience I've had so far. Being able to work directly with Boston Public Schools (BPS) to bring the new program to Boston families was a blessing. This summer, I had a larger role within the program: I had two projects of my own, working with K2 teachers to incorporate financial education into the existing BPS K2 curriculum, and developing a communications toolkit with resources for school leaders to be able to run the program. I developed so many new skills, including project management, curriculum development, and outreach, and uncovered more about my professional capabilities. The connections I made and strengthened this summer are huge assets to my network as a future educator. I'm so grateful to have been a part of this initiative, and I am excited that Boston Saves is expanding to all 80+ BPS schools with K2 classrooms this fall.

Karina Ferzoco (Questrom'20)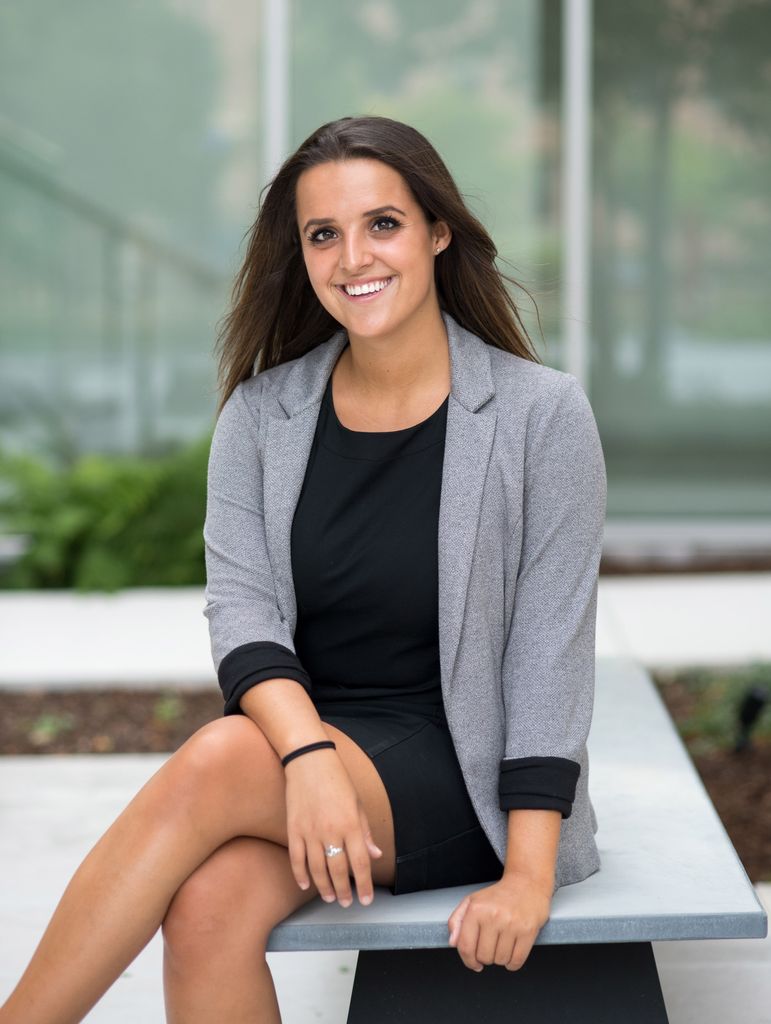 I am lucky to have participated in the City Hall Scholars Program twice. Last summer I worked for Michelle Wu, Boston City Councilor At-Large as a research and constituent intern. It was the best introduction to public service that I could have asked for. Because of this internship, I declared law as my concentration at Questrom.

This summer, I worked in the Small Business Development team in the Mayor's Office of Economic Development. I was a small business and food trucks intern, but that title doesn't come close to summing up my experience. I conducted research and wrote policy memos on topics pertaining to Boston's economic trends. I also helped manage Boston's food trucks program, which included expanding the program to over 70 participating food trucks, enhancing the quality of the program, executing the production of payments and permits, and coordinating and conducting a mini-lottery [to award public spots to food trucks]. I sat in on all sorts of meetings, and often found myself exploring Boston's neighborhoods during canvassing events for small businesses and for Mayor on Main (a three-day trolley tour that recognizes the achievements of the city's small businesses). My team assigned me large projects and gave me the freedom to work on them independently. The experience allowed me to grow professionally in ways I did not think possible.

I absolutely loved my experience in the Office of Economic Development. Everyone was welcoming, kind, and knowledgeable. I will treasure all that I learned and the connections that I made. This fellowship offered me the chance to turn my local pride into tangible changes for Boston,

Tatyana Fonseca (CAS'20)

For the second summer in a row, I took a stab at local government. Last summer, I worked in communications with Health and Human Services (HHS). This year, I held a position within the Mayor's Office of New Urban Mechanics (MONUM), which is composed of a research and design team that prototypes policies, city services, and infrastructure. 

I was one of 12 fellows working with MONUM. We were assigned individual projects that involved open-ended topics, so we were encouraged to take them in any direction we found most fascinating. My assigned topic was "Improving Resident Safety." I was partnered with Boston's Emergency Medical Services (EMS), where I worked with people outside of City Hall. I finally decided to focus my project on language access for Boston's immigrant and non-English-speaking constituents.

I balanced my time between City Hall and Boston EMS headquarters, located about a 30-minute T-ride away. I spent my time researching language access, collaborating with senior staff, and extracting and analyzing 911 data from across the city of Boston. Through many hours of hard work and research, I helped bring the importance of language access to the attention of many senior staff members within City Hall. Coming from a family of immigrants myself, the work I did this summer proved to be very challenging, but extremely fulfilling.

With new insights on how I want to direct my postgraduate studies, I now have a wealth of knowledge about public health and local government as I take on my last year as an undergraduate studying international relations.

Molly Griffin (CGS'19, COM'21)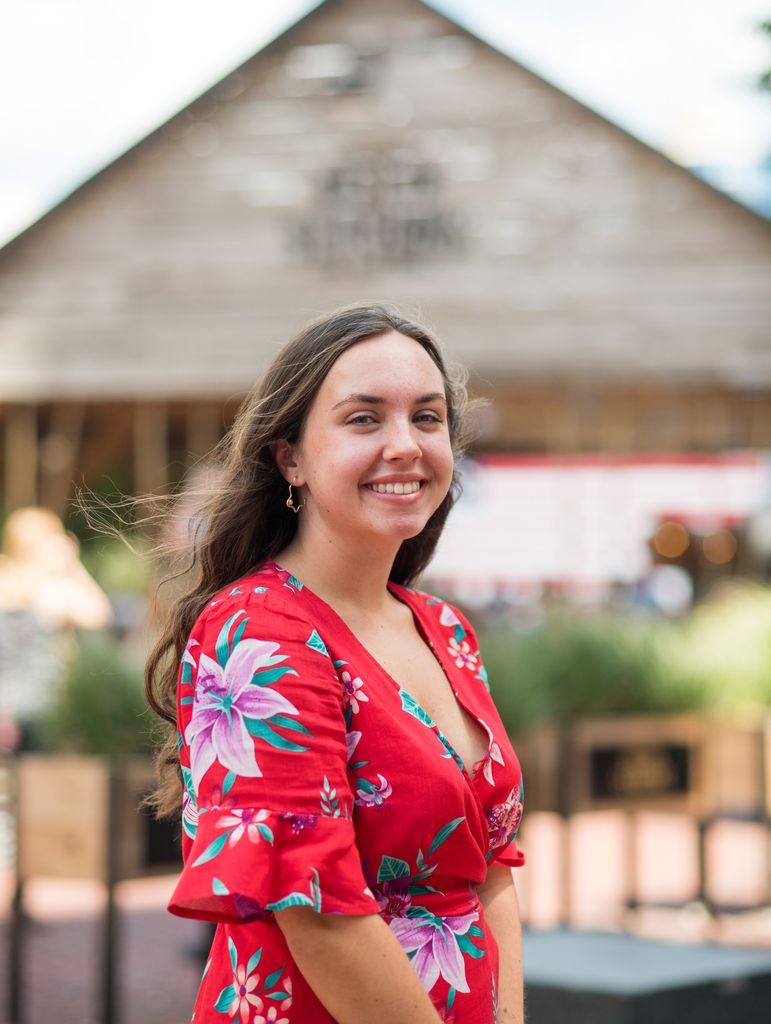 I worked with the Mayor's Office of Fair Housing and Equity. Like many people, prior to my internship, I did not know what the Office of Fair Housing and Equity did. The office works to fight against housing discrimination in Boston. Another intern and I worked with the education and outreach team, which is a new addition to the office. We went out into the community to tell people about what our office does and to enhance how we educate people in Boston about housing discrimination in a manageable way. We also created and presented a PowerPoint on the history of redlining in Boston, which led to the creation of the Office of Fair Housing and Equity. I had a great experience this summer, especially because of my bosses, Quincey Roberts and Courtney Ho, and my fellow intern, Savita. The office was so welcoming and the internship helped me gain a lot of communication skills and taught me how to network better.

Thuy Le (Questrom'21)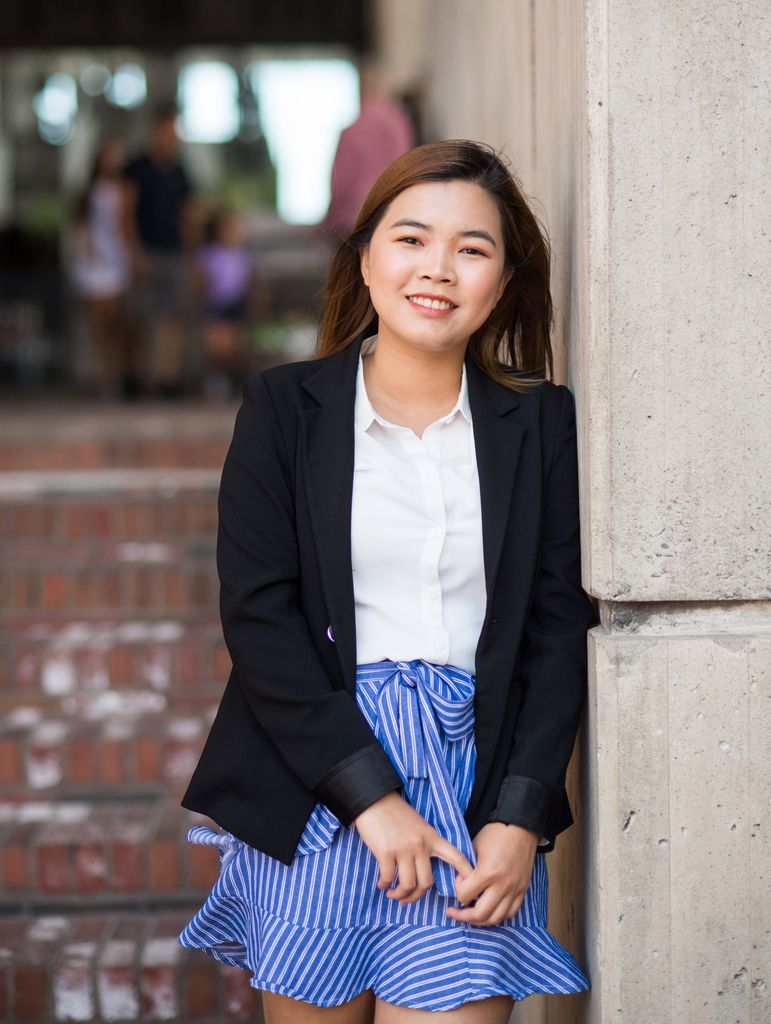 I moved from Vietnam to Boston nine years ago with my family, and never imagined I would work at Boston City Hall. In Vietnam, I was not encouraged to voice my opinion about government. Therefore, when I moved to Boston, I didn't have any interest in understanding what the city does to assist its residents. But when I heard about the fellowship, I thought that it would be a good opportunity to learn about the city and explore careers that I can pursue with a business major and economics minor.

This summer, I interned at the Mayor's Office of Economic Development with my mentor and supervisor, Crystal Torman [senior advisor to the chief of economic development]. I assisted Crystal with a variety of projects, including creating an economic development holiday calendar, making an outline for the department's first-ever annual report, and planning for a Mayor on Main trolley tour, which is a three-day event to highlight Boston's main street districts. Along with these projects, during my downtime, I helped the office with tasks like answering the phone, greeting and helping constituents get to their destinations, printing meeting notes, and organizing the office.

Through this fellowship, I was able to explore Boston and learn about the resources that the city has to offer. The biggest takeaway for me is that I realized that the people who work in City Hall all have the same goal, which is to better the lives of the residents of Boston. I recently transferred to Questrom and it was very helpful to see how the city considers which projects to develop and what programs it offers to assist businesses. I am also very grateful to have had Crystal as my supervisor. She constantly reminded me to be confident in my skills and to not be afraid to ask for what I want. I appreciate this fellowship for the knowledge and network that I gained this summer. 

Alex C. Mitchell (CGS'18, CAS'20)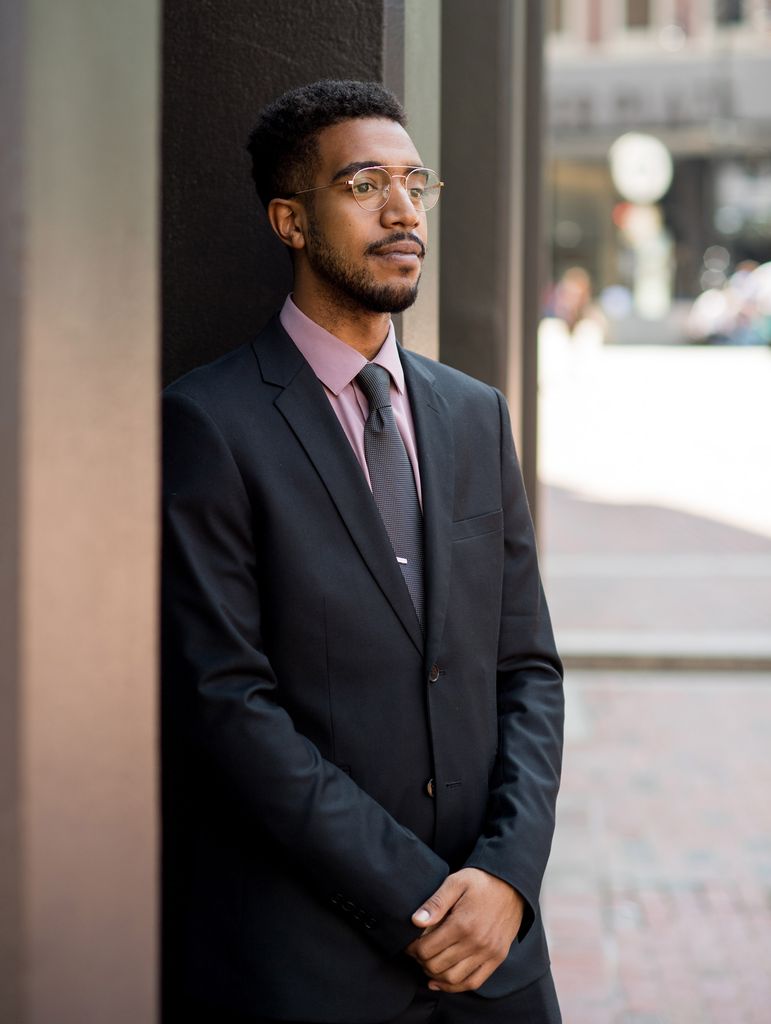 When I learned of the BU City Scholars summer fellowship program, I originally wondered, as an international relations major, whether working in local government would be a good fit for me, but I decided that the opportunity was too good to pass up. I worked in the Office of Michael Flaherty, a Boston city councilor at-large, and quickly found out that the experience would be one I would cherish. 

As a member of Councilor Flaherty's office, I researched many aspects of local government, including real estate development, transit, and community engagement. I assisted in the drafting of hearing orders, press releases, and talking points for the councilor, and visited different public events throughout the city, such as the National Night Out. Every day, I found myself doing something different, which made the job both exciting and engaging.

My time at City Hall has inspired me to pursue public-sector work and has inspired me to serve the Boston community. Not only did this fellowship provide me with an opportunity to make an impact on the community, it has also granted me clarity regarding my postgraduation career goals.

Christian O'Connor (Wheelock'21)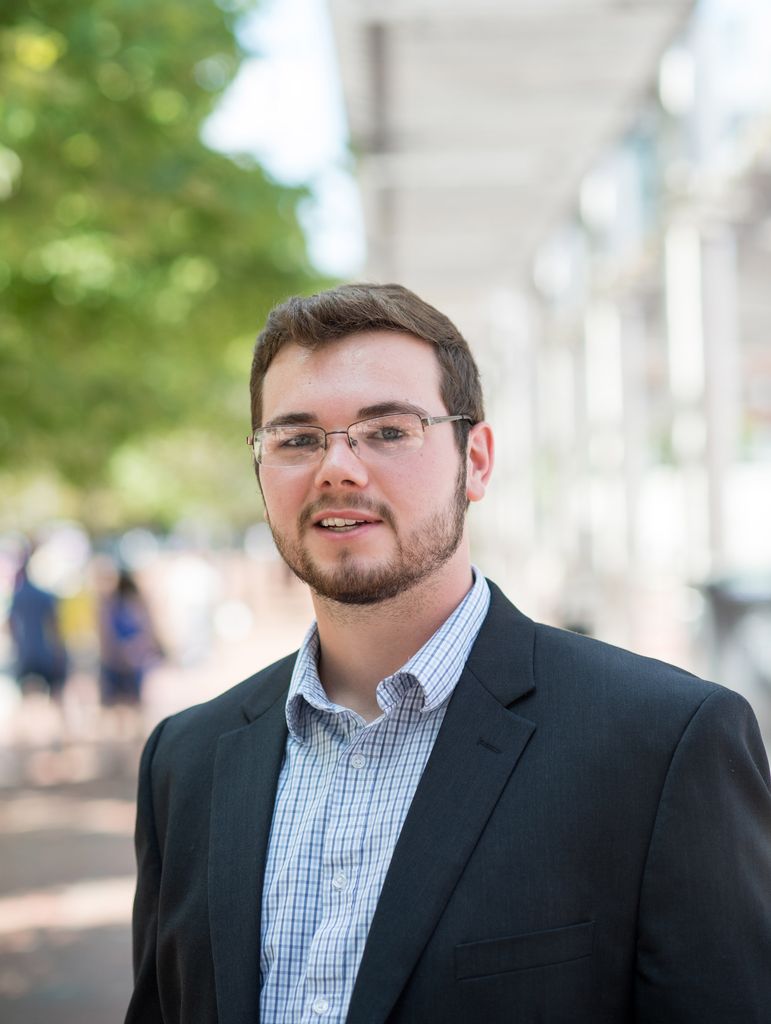 I interned in the Mayor's Office of Economic Development, working with the Business Strategy team, which is responsible for advising the mayor and departments on international matters, hosting dignitaries and delegations from around the world, facilitating knowledge exchange exercises with other cities, liaising with the diplomatic community in Boston, managing our Sister Cities and International Partnerships programs, and working with the community in international business attraction and retention.

Through this internship, I have made connections with numerous domestic and foreign officials at all levels of government, including prime ministers, heads of state, local community activists, business owners, and leaders around the city. I had the privilege to work on a number of projects, including revamping the International Partnerships Program for the city of Boston, participating in data and research for the Business Strategy team, and using my Spanish skills to translate and interpret at community events held by our department.

By the end of the internship, I'd gained experience working in a professional setting with both politicians and Boston citizens that opened my eyes to a career path outside of my current focus at Boston University—education. Furthermore, I was able to learn how I could use my language skills to directly give back to my local community and have a direct impact on people. More importantly, I learned about the people in our communities and the communities themselves through the use of a foreign language.

Michael Shiferaw (Questrom'21)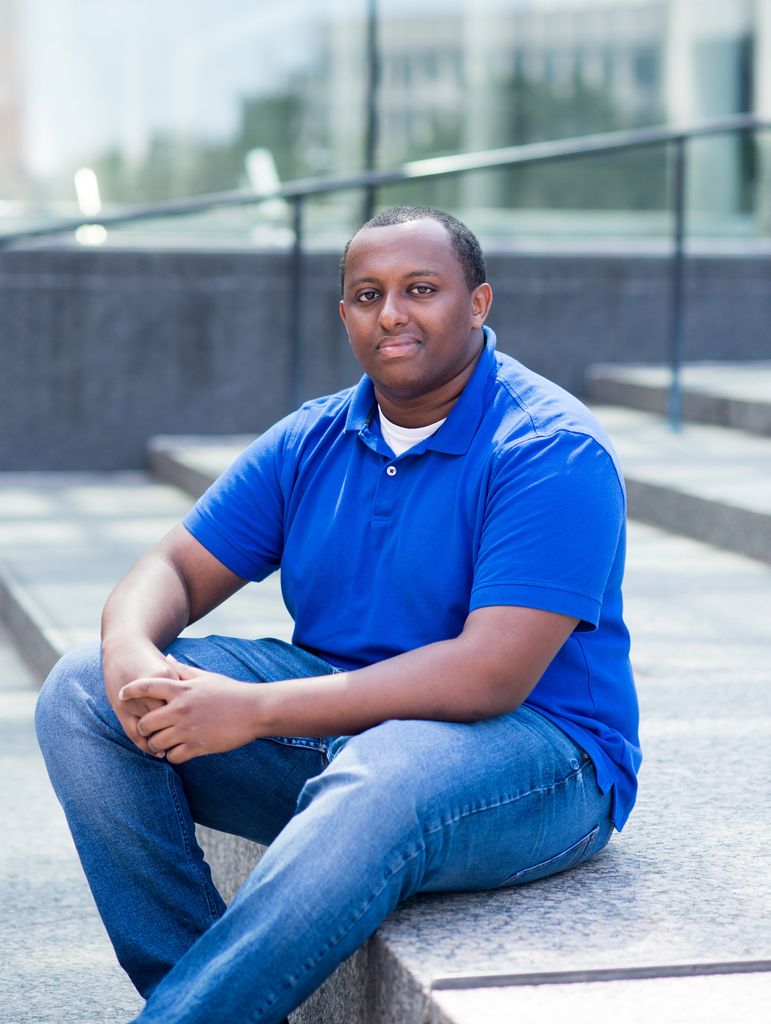 I worked in the office of City Councilor At-Large Michelle Wu this summer as a policy intern. I mainly did research on the Boston housing crisis to help give Councilor Wu and her staff a broader understanding of the issue and allow them to use this information to potentially draft policy. My research took the form of memos and a presentation to Councilor Wu herself at the end of the summer. I wanted to work on housing in particular, because as a lifelong Boston resident, I am very concerned about the direction the city is headed with regard to housing affordability. I was also able to take a closer look at the inner workings of city government throughout the summer by attending council meetings and hearings, employee workshops, and events hosted by communities around the city of Boston. This gave me a deeper insight into how the city runs and how decisions are made.

My experience in Councilor Wu's office this summer was great and one that I will remember for a long time. I never saw myself working in City Hall or doing any kind of public service before this, but I am glad I made the leap and took this opportunity. The people I worked with were wonderful, and the things I learned about the issues facing Boston today and how city government functions on a daily basis have only increased my love for the city and made me a more engaged citizen.

Cindy Un (CGS'19, Wheelock'21)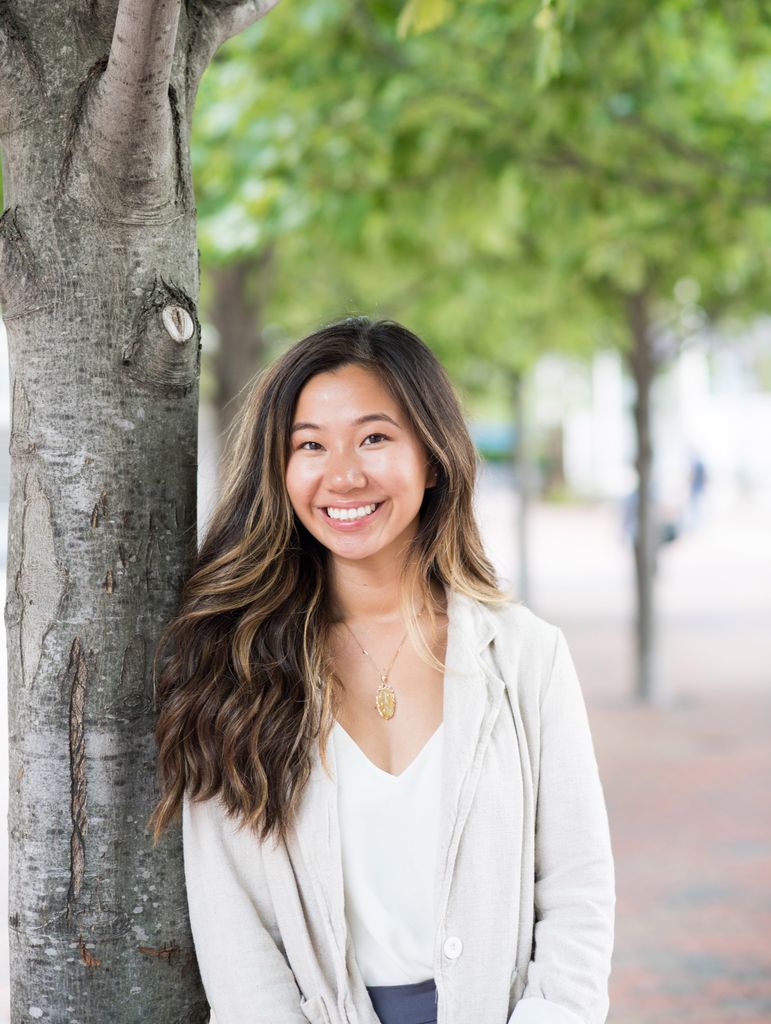 This summer I worked in the Parks and Recreation Department as a marketing intern, where I had the opportunity to help coordinate events that I have been attending since I was a child. It was a memorable experience, because instead of being an attendee, I was behind the scenes as part of the organization team—making these events as special for families as they were for me growing up.

I was able to gain valuable experience working in a challenging yet stimulating environment that enhanced my communication and development skills. Because the Parks and Recreation Department is a nonprofit organization, they rely heavily on donations to make events free for families. Hosting fundraisers and contacting companies for donations is a large part of the process, one that is not always easy. A lot of research goes into finding information about companies. I also spent time out of the office visiting different areas of Boston.

Overall, it was a rewarding experience that gave me insight into how much work goes into organizing these events around Boston. The internship exceeded my expectations and offered me a chance to make an impact in my community by allowing me to strengthen bonds in communities through these events.