It's Baaack—Our Ugly Holiday Sweater Contest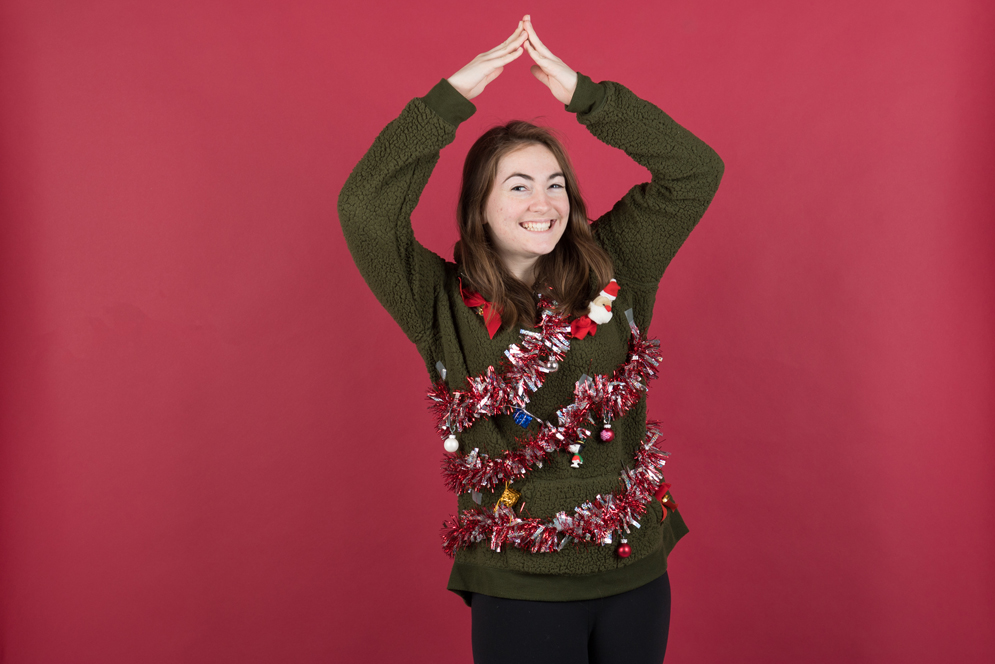 Style
It's Baaack—Our Ugly Holiday Sweater Contest
Requirements for our annual holiday event: fun, silly, crazy, colorful, over-the-top 
With Thanksgiving so late this year, Christmas and Hanukkah will be here before you know it. Snow is in the air, lights are strung, stores are decorated and open all hours—and guess what all that adds up? The return of our annual Ugly Holiday Sweater Contest, of course!
We want to hear from everyone with (and brave enough to wear) sweaters bedecked with snowmen, menorahs, Santas, candy canes, reindeer, bells and whistles, angels, dogs, grinches—well, you get the idea. They can be handmade or store-bought and the more outrageous the better. Our contest is open to all members of the BU community—students, faculty, and staff.
Here's how it works: sign up to come to our studio on the second floor of 985 Comm Ave on Monday, December 9, from 10 am to 4 pm, Tuesday, December 10, from 9 to 11 am, or Wednesday, December 11, from 10 am to 4 pm, and we'll take a photo of you wearing your entry. (Come alone or bring friends.) Email Jackie Ricciardi at jricc@bu.edu to schedule your photo shoot. Include your phone number, email, a brief description of your sweater, and what time you'd like to come by. If you're a student, let us know the school you're enrolled in and your anticipated graduation year. If you're a faculty or staff member, we need your correct title and department.
When you stop by, we'll ask you to tell us a little about your sweater. Then on Thursday, December 19, we'll post a photo gallery of this year's participants. Check back at 1 pm that day to find out the first, second, and third place winners, picked by our crackerjack panel of discerning fashion judges. Prizes will be awarded.