To Do Today: See Inside the Human Body at the Museum of Science's Body Worlds Exhibition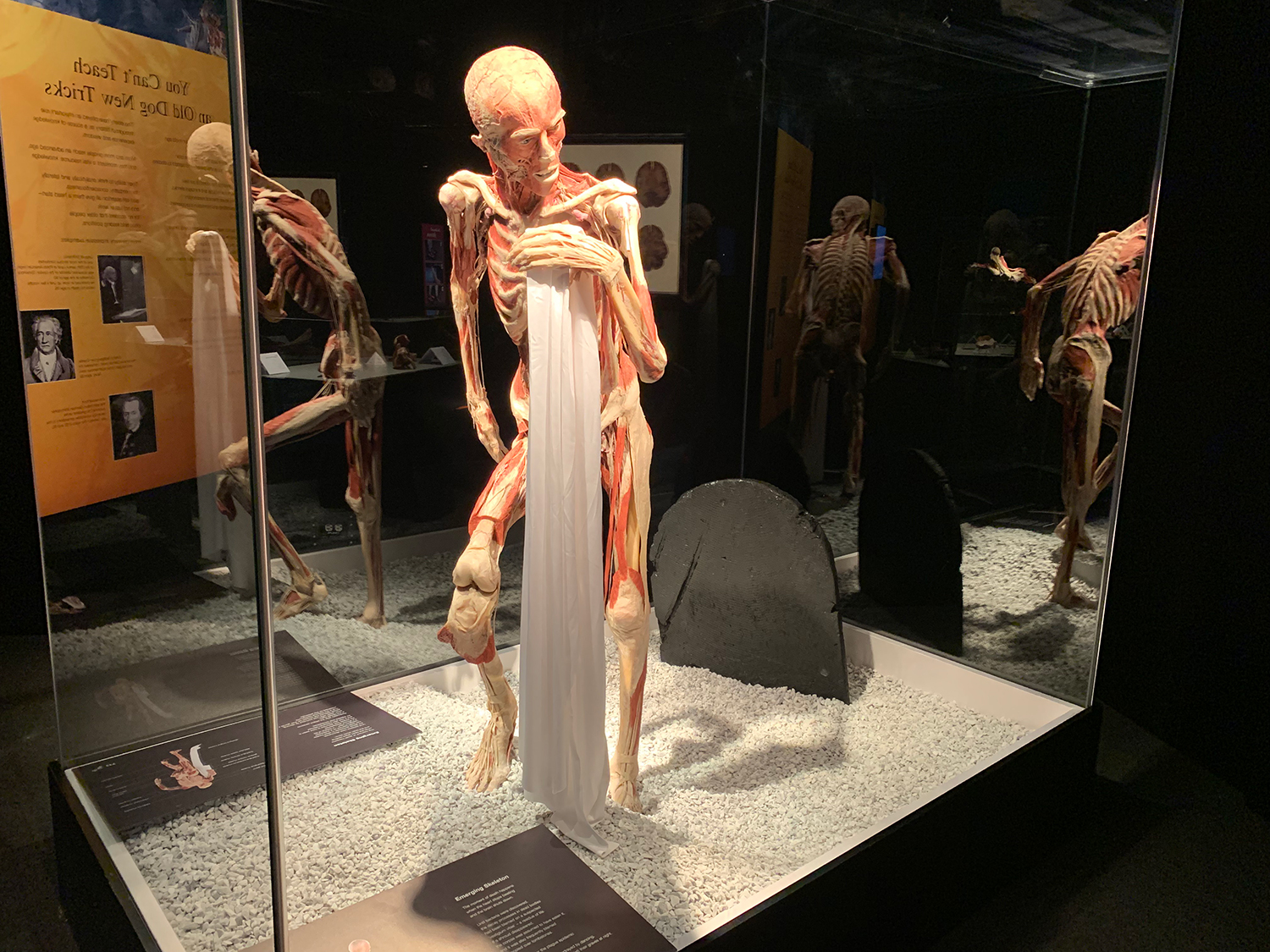 Health & Medicine
To Do Today: See Inside the Human Body at the Museum of Science's Body Worlds Exhibition
What?
Gunther von Hagens' Body Worlds & The Cycle of Life Exhibition
When?
Open until January 5, 2020. Find museum hours here.
Where?
Museum of Science, One Science Park, Boston
How much?
Full-price tickets for nonmembers are $37 for adults, $33 for seniors, $32 for children, and $7 for members. A separate ticket is required to tour the rest of the museum. Find more information here.
Why should I go?
In 1977, German anatomist Gunther von Hagens invented plastination, a method of preserving the human body by replacing all of its water with a silicone polymer. Four decades later, his invention has helped further the study of the human body in various anatomy and medical departments, and is now on display at the Museum of Science. Body Worlds & The Cycle of Life features the plastinated bodies of various donors and displays them in ways that emphasize how they lived and the effects their lifestyles had on their bodies. The exhibition uses 100 real human specimens, including individual organs, translucent body slices, and about a dozen full-body plastinates. Comparing healthy and affected organs, the exhibition illustrates common diseases and the long-term impact of addictions, such as tobacco or alcohol consumption. Also look for demonstrations on how artificial knee and hip joints work.
With over 47 million visitors to date and three permanent exhibitions spread throughout Europe, Body Worlds continues to draw crowds and bring up important questions about what's inside our bodies.