The Weekender: September 5 to 8
Fenway's Time Out Market, dorm shopping, comedy night at the GSU
You made it through the first week of classes, so reward yourself by celebrating the right way. We found fun events around Boston if you want to laugh, learn about another culture, or cheer on your home team, so check out our guide "The Weekender." It's filled with things to do around Boston. And if you have suggestions for other events or places to visit, leave them in the Comment section below.

Time Out Market
Walk a couple of blocks past Fenway Park and you'll find Time Out Market, a high-end food court featuring some of Boston's best chefs and eateries all under one roof, from Craigie Burger by James Beard Award–winning chef Tony Maws to Revolution Health Food, which the Time Out website describes as "comfort food that's actually good for you." In total, Time Out Market offers more than a dozen delicious options for drinks, main courses, and desserts (do you want gelato or Union Square Donuts?). The market is a little on the pricey side, but it's a good choice for a welcome-back-to-Boston meal and for accommodating friends who all want different types of food.

Time Out Market Boston, 401 Park Drive, Boston, is open Monday to Thursday, 7:30 am to 11 pm; Friday, 7:30 am to midnight; Saturday, 9 am to midnight; and Sunday, 9 am to 11 pm. Find a complete list of vendors here.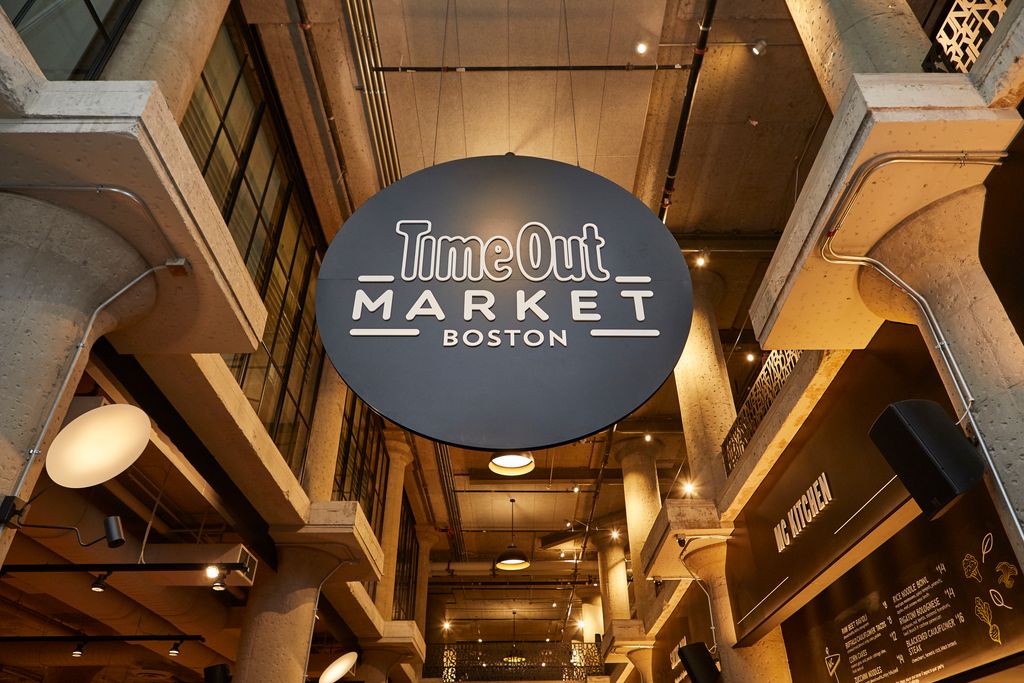 Dormify
This popular dorm decor supplier has a pop-up shop on Newbury Street for the back-to-school season. Customers can either make a private appointment with a stylist or browse on their own. The company was started by mom-and-daughter team Karen and Amanda Zuckerman, who conceived the idea after coming up empty on the search for stylish twin XL bedding before Amanda's freshman year of college. The Boston pop-up sells storage, bedding, prints, and accessories, making it a one-stop shop for all of your dorm room needs. The doors close on September 15, so get there quickly before they pack up.

The Dormify pop-up shop, 220 Newbury St., Boston, is open Monday through Thursday, 10 am to 7 pm, Friday and Saturday, 10 am to 8 pm, and Sunday, 11 am to 6 pm, through September 15.

BU Weeks of Welcome Comedy Night
The BU Student Activities office is hosting its annual Weeks of Welcome and one of the first events is a comedy night at the George Sherman Union. Headlining is Jaboukie Young-White, a correspondent for The Daily Show and a writer on Netflix shows American Vandal and Big Mouth. GQ magazine named Young-White one of the "7 Funny People Reshaping Comedy Right Now," and if that accomplishment and his hilarious Twitter account give any indication, the show will be a great one.

A Night of Comedy with Jaboukie Young-White is Friday, September 6, at 9 pm in the George Sherman Union Metcalf Ballroom. The event is free and open to BU students only.

Chinatown Main Street Lantern Festival
Boston's annual Chinatown Main Street Lantern Festival will feature lion dances, Chinese folk dances, and martial arts demonstrations. Over 2,000 people attend this event each year and the Rose Kennedy Greenway (the event's cosponsor) and Chinatown Main Street will install lanterns to light things up throughout the day. Vendors from the Chinatown community will also sell food and goods.

Chinatown Main Street Lantern Festival is Saturday, September 7, from 10 am to 6 pm, in Chinatown Park, at the intersection of Surface Road and Beach Street, Boston.

BU Field Hockey vs Northeastern
The field hockey Terriers play their second home game of the season on Sunday, against crosstown rival Northeastern. BU brings back only one of last season's top scorers, Ailsa Connolly (CGS'19, CAS'21). The team's top four players from last season (in minutes played) have graduated, but Connolly, Alexis Pettisani (Sargent'21), Kiley Gallagher (Questrom'20), and Kathryn Scheerer (ENG'21) are strong players who are shaping up to lead. The Terriers topped the Patriot League preseason poll and ended last year ranked 24th in the nation, so expect BU to try to build off of that as they bring in the ninth-best incoming class of players in the country.

The Boston University field hockey team takes on Northeastern on Sunday, September 8, at 1 pm on New Balance Field. Admission is free and open to the public.