The Weekender: February 28 to March 3
Montagues and Capulets, the best bookstore around, a rock band from Down Under
Unsure of what to do this weekend? How about stopping by a local winter farmers market or browsing for books at one of the nation's best independent bookstores? You could also take in a cool Australian rock band or a production of Shakespeare's Romeo and Juliet.
It may still be winter, but that doesn't mean you can't find great fresh local produce. Head over to the Cambridge Winter Farmers Market outside Central Square, where you'll find produce from local farms like Apex Orchards and Common Acre Farm, dairy products, including cheeses from Narragansett Creamery, and baked goods from Sweet Rosella and other local bakeries, as well as fresh meat and fish, coffee, body care products, and crafts. Just dropping by for a meal? Choose from Del Sur Natural's hot and fresh empanadas, Jaju Pierogi's hand-crafted kielbasa, or Koshari Mama's delicious Egyptian street food.

The Cambridge Winter Farmers Market is open Saturdays from January 5 to April 6, 10 am to 2 pm, inside the Cambridge Community Center gymnasium, 5 Callender St., Cambridge. Take an MBTA Red Line train to Central Square. The market is a 5- to 10-minute walk.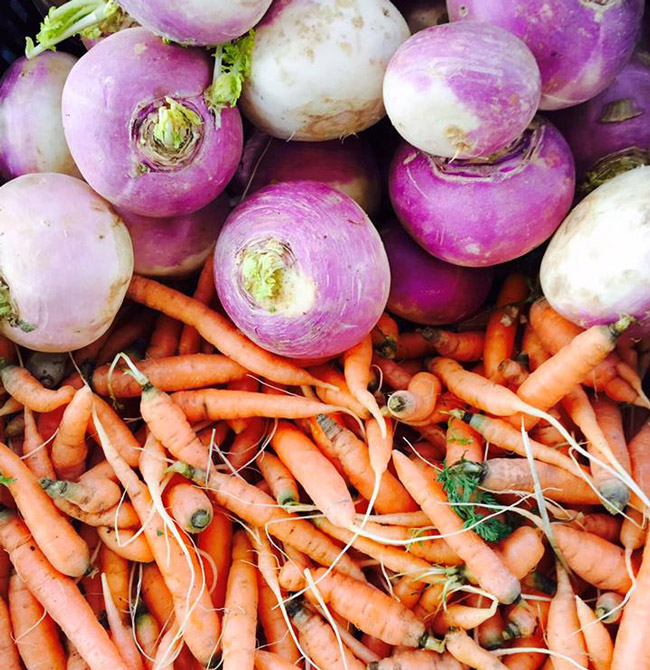 There are bookstores, and there's Brookline Booksmith. This beloved literary establishment has been a mainstay of Coolidge Corner since it opened its doors in 1961. The store was one of the first in the country to display its titles by genre rather than publisher and to sort books alphabetically by author, allowing shoppers to explore literary offerings at their own pace. It offers a wide range of titles: best sellers, poetry, biography, travel, cooking, and more, plus a wonderful children's book section. The knowledgeable staff can help you find just the right book for yourself or for a friend. There's also a large selection of cards, calendars, and small gifts, and the place is renowned for its author readings. Check out the website for a list of upcoming events.
Brookline Booksmith, 279 Harvard St., Brookline, is open Monday to Thursday, 8:30 am to 10 pm; Friday and Saturday, 8:30 am to 11 pm; and Sunday, 9 am to 9 pm. Take an MBTA Green Line C trolley to Coolidge Corner. BU faculty and staff receive a discount when they show their BU ID.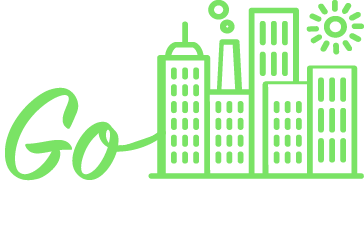 This Saturday, Innovate@BU hosts its second annual IDEA Conference designed to help students become drivers of innovation in their careers. The theme of this year's conference is Embrace Your Impact and the goal is to help Terriers take what they're most passionate about and use it to create impact in their lives, careers, and communities. The daylong event will feature speakers from the arts and the social science, business, tech, medical, and nonprofit communities. The keynote address is by "Idea acupuncturist" Anjali Kumar (LAW'98), former general counsel at Warby Parker and Acumen and former senior counsel for Google and cofounder of the Justice Dept, a women-led development and strategy firm focusing on legal work for female entrepreneurs and executives. Other speakers will be Muhammad Zaman, a College of Engineering professor of biomedical engineering; graduate student DL Lundberg (SPH), founder of Make Fashion Clean; and Mike Stone (ENG'12), founder of Cofab Design. If you're interested in intelligent conversation about innovation, this event is a must. Workshops include Networking Like a Boss, The Artist as Entrepreneur, and Dorm Room Start-up: Leveraging Resources at BU.
The IDEA 2019 Conference: Embrace Your Impact is Saturday, March 2, from 8:30 am to 5 pm, at BU's Questrom School of Business, 595 Commonwealth Ave. Guests must register in advance. Tickets are $15 for students and $20 for the general public. Find a complete schedule of events and purchase tickets here.
One of the world's greatest party bands hits Boston Saturday. The Cat Empire, the popular Australian rock band known for genre-bending music, brings its mixture of funk, ska, Latin jazz, reggae, and brassy instrumentals to Royale Boston Nightclub. The musicians are in town for the 2019 North America tour promoting their latest studio album, Stolen Diamonds. Expect to hear old favorites as well as brand-new songs. "After all these years and sonic miles," frontman Felix Riebl says, "we've come to trust our instincts and first impressions musically, and that's an exciting place to be as a band."

The Cat Empire performs at Royale Boston Nightclub, 279 Tremont St., Boston, Saturday, March 2, at 7 pm. Tickets are $32.50 in advance and $35 the day of the show. Purchase tickets online at AXS.com or by calling 855-482-2090. The event is 18+ only and you must present a valid ID. Take an MBTA Green Line trolley to Park Street.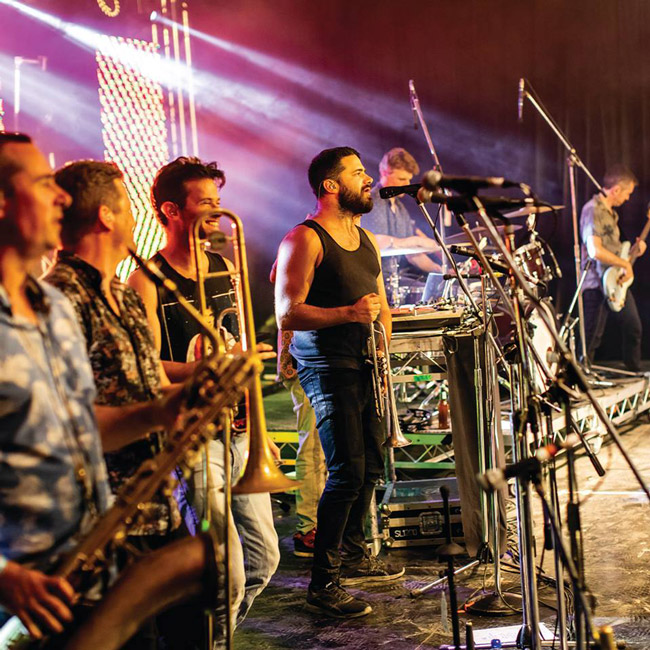 The Huntington Theatre Company's Modern Take on Romeo and Juliet
The world's most famous love story, with Shakespeare's most famous star-crossed lovers, is on stage now at the Huntington Avenue Theatre through March. This Huntington Theatre Company production of Romeo and Juliet, directed by the company's artistic director Peter DuBois, offers a decidedly contemporary take on the Bard's tragic drama, inspired by our current political polarization and tribalism. Montagues and Capulets echo the bitterness between Democrats and Republicans. It promises to be a "thrillingly modern event," according to the theater company. The cast includes Will Lyman (CFA'72) and John Zdrojeski (CFA'12).
Romeo and Juliet is at the Huntington Avenue Theatre, 264 Huntington Ave., Boston, through March 31. Ticket prices are $25 to $109. Purchase tickets online, by phone at 617-266-0800, or in person at the box office. Patrons 35 and younger may purchase $30 tickets (ID required) for any production and there is a $5 discount for seniors. Military personnel can purchase tickets for $20 with promo code MILITARY, and student tickets are available for $20 (valid ID required).
Graduate student Geoffrey Line (COM) can be reached at gline@bu.edu.