Six Spots to Get Your Hot Chocolate Fix
Best places to enjoy a rich and comforting winter favorite
Despite your New Year's resolutions to eat, and drink, healthier after a goody-full holiday season, Bostonians may need an excuse to enjoy a steaming cup of hot chocolate to brave the increasingly frigid temperatures.
Cue National Hot Chocolate Day, Thursday, January 31.
First considered a food of the gods by the Maya in 900 AD, cocoa was originally made with chili peppers and water. Today you can indulge in the classic beverage in a variety of flavors—including spicy, fruity, and dairy-free—to keep warm and lift the winter blues.
Whether you prefer your hot chocolate with whipped cream or marshmallows, you can celebrate the indulgent national holiday at these shops and cafés not far from campus.
1. Max Brenner
745 Boylston St., Boston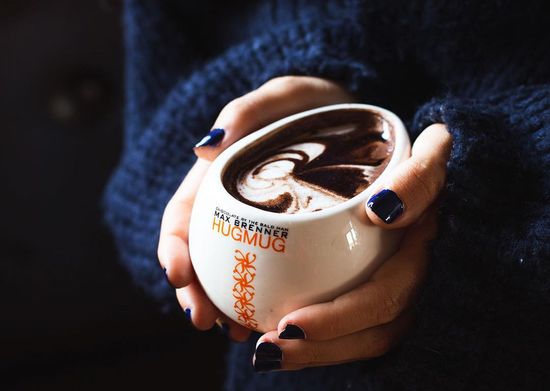 Choose from nine flavors served in a signature Hug Mug, among them peanut butter, Oreo, and Italian thick, mixed with vanilla cream. Each flavor can be made with milk, dark, or white chocolate.
2. L. A. Burdick
220 Clarendon St., Boston
South American and Caribbean cocoa beans are used to make dark, milk, and white hot chocolate with a famously thick consistency. This is like drinking melted chocolate—in other words, pure heaven.
3. Caffe Vittoria
290-296 Hanover St., North End, Boston
Ideally situated right next to Mike's Pastry, this cash-only family café offers a classic Italian-style cup of hot chocolate topped with whipped cream. Because the drink is deliciously sweet, each sip is as rich as the last.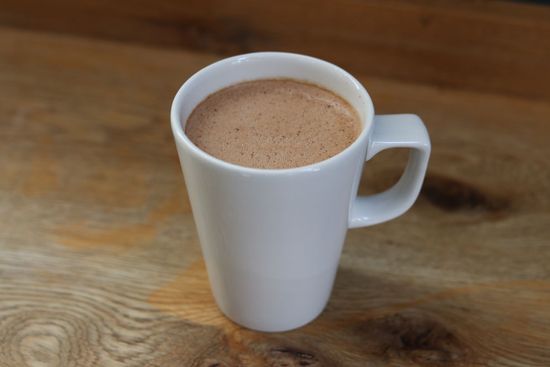 You may find the vanilla aroma of the Fiery Hot Chocolate misleading—the special addition of cayenne pepper packs a kick. For those who prefer their beverage without the kick, Flour also offers traditional dark hot chocolate steamed with milk.
Nutella lovers should check out the signature Nutella Chocolate Drinks (a steamed nutella and milk blend), available in mint, raspberry, or strawberry and as hot chocolate or a latte. If you'd like to cool down, opt for a frozen hot chocolate, made with frozen yogurt instead.
6. FoMu
481 Cambridge St., Allston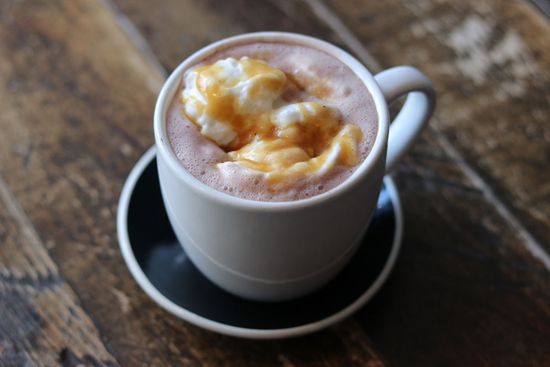 Looking to indulge without the dairy? Try the hot chocolate with almond or soy milk at this vegan ice cream shop. Top it off with coconut whipped cream and syrup, available in chocolate or salted caramel.
Abigail Freeman can be reached at anfree@bu.edu.