Mitchell Zuckoff's Fall and Rise Recounts the Story of 9/11
COM professor's new book traces that day from multiple perspectives
Nearly two decades after 9/11, the generation now coming of age remembers little or nothing of that day's terrorist attacks and how Americans across the country responded. Mitchell Zuckoff has written a book to tell them what happened on September 11, 2001, and how it felt.
In Fall and Rise: The Story of 9/11 (HarperCollins, 2019), Zuckoff, the College of Communication Sumner M. Redstone Professor of Narrative Studies, takes readers to New York's World Trade Center towers, the Pentagon, and rural Shanksville, Pa., that day, as well as inside the four hijacked planes, telling stories of terror and tragedy and heroism—and the people who lived them. More than 2,900 people died on 9/11, among them 29 BU alumni.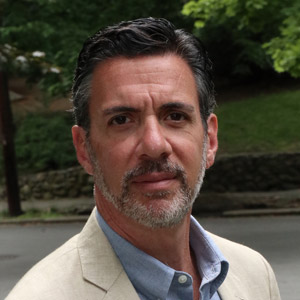 As a Boston Globe national reporter and a former member of the paper's Spotlight team, Zuckoff wrote key portions of the paper's 9/11 coverage. One of those pieces, the "Six Lives" story, was published five days later, chronicling the stories of five Americans—three who died that day—and one hijacker. Fall and Rise takes a similar approach, focusing on two dozen men and women, including the passengers and crew of United Airlines Flight 93 and a group of first responders in Shanksville.
Zuckoff left the Globe in 2002 and went on to become a best-selling nonfiction author (Frozen in Time, Lost in Shangri-La, and 13 Hours: The Inside Account of What Really Happened in Benghazi). Fall and Rise is the product of years of intensive writing and reporting. Publishers Weekly hails the book as "a superb, harrowing retelling of this most dramatic of stories."
The book has already been sold to Hollywood, and there are plans for a limited television series to air around the 20th anniversary in September 2021. Zuckoff will be part of the writing team, but says that first he's looking forward to decompressing after four years spent working on the book. "For the first time in 20 years, I have chosen not to jump into the next project," he says. "I get to take a little breather and just teach and run COM's annual Narrative Conference and figure out what's next."
BU Today spoke with the author about why he felt the need to write a book about 9/11 and what he discovered in the course of writing it. Zuckoff will read from his book and sign copies at Brookline Booksmith on Thursday evening.
BU Today: Tell us about your experience on 9/11.
Zuckoff: I was on book leave from the Globe, writing my first book, Choosing Naia. The first plane goes in, Flight 11, and like everybody else I'm thinking, on a clear day like this, what kind of pilot could be that incompetent? We were all thinking accident. Then the second plane goes in, and I rush toward the phone to call the Globe. And it's ringing before I get there. It was Mark Morrow, a senior editor, and he said, "Your book leave is over." And I raced in from Newton, and I was probably there by 9:30. I wrote the lead story that day, and did it again on September 12, and then I had this idea we could do something really special with a narrative, which was "Six Lives."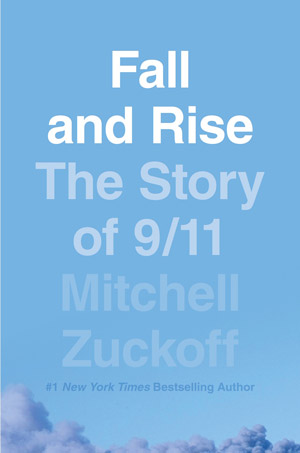 The 9/11 attacks may be the most-covered event in history. Why do we need another book about that day?
The students we have here, and my younger child, they don't know what we know, and they're not going to read a shelf of books that tell you about the towers, that tell you about the Pentagon. When you wake up every day and you're going to teach classes with really bright young people who have no memory whatsoever of that day—well, first it makes you feel old, and then you move past that and say, "I have a job to do here." They're old enough to fight in a war that started because of these events. They have people they perhaps went to high school with who are fighting in Afghanistan. And yet they don't have a personal, visceral connection to these events. I gotta do something about that. And I wondered, is it possible to reduce all of this and weave it all together into one story, with connective tissue, that we could hand to someone like them and say, "This is what happened, this is who it happened to, and this is what it felt like in those key hours."
It was an enormous task. How did you start?
This took everything I spent my entire career learning how to do. When I was on the Globe Spotlight team, we were big fans of timelines when stories got enormous, and I knew immediately this would take the timeline to end all timelines. Fortunately I had an amazing research assistant, Sarah Kess, who is now the journalism department administrator and teaches the trauma journalism course here at BU. She helped me to build a timeline that was hundreds of pages, down to the minute, down to the second in some cases, of things happening in multiple places to multiple [people] all at once. That was a yearlong process. That would be the scaffolding, and once I had the scaffolding, I could build the structure around it.
How did people feel when you asked them to talk about that day again?
A lot of them took a deep breath. They really wanted me to explain what I was trying to do. The hardest thing for them was when I made clear—and I am always up-front about this stuff—that I wanted to start with September 10. And for a few people who thought they were able to do this, that was the bridge too far. They could talk about the day, they've sort of, if not made peace with it, they've constructed their own narrative of what happened to them or their loved one on that day. They could talk about kissing that person goodbye, they could talk about getting the call, as terrible as that was. The really hard thing, for a few people, was going back to September 10 and talking about before, when life was beautiful for them. When they worried about their kid's math test or who's going to train the dog, the normal ebb and flow of life, and all that being lost. Asking them to spend a few hours with me and talk about how they met their husband. Do you have the last email? Do you remember the last phone call? In some ways that was as emotional as anything.
Were some people angry with you for reopening that wound?
People were overwhelmingly gracious, the vast majority, and if people were less than gracious, I couldn't blame them. I'm a stranger. I reached out to one family of a young person who was on Flight 77. I cold-called them—I knew I was going to write about another passenger, but I wanted to check something—and I'll take responsibility. I could have been more sensitive, I should have been. And they were upset. They've suffered unimaginably, and in my haste to confirm a detail, I went a little too quickly. I made amends and I apologized, and I think we're OK now.
Out of all the interviews you conducted and the painful details people shared, is there one story that really resonated?
Many. One I often come back to is Ron Clifford. The idea that this guy shows up that morning to go to a business meeting at the Marriott at the Twin Towers and had no other reason to be there. He's a citizen first responder when he helps the badly burned Jennieann Maffeo. He's a family victim because of his sister and his niece, who are on the second plane. Their plane hits the South Tower right above him, he feels the vibration through the floor where he's lying with Jennieann. And he's then a survivor, because he leaves before the South Tower falls. The fact that a guy like this exists, you wouldn't believe it in fiction.
The interviews had to be grueling for you, too.
Whenever I think about this, I am really careful. Nothing I went through compares even remotely to what the people I wrote about went through, so I don't equate it in any way. Having said that, yes, there was over a year of these kinds of interviews where it was very emotional, very taxing.
I think of going to the home of Lee and Eunice Hanson in Connecticut, two people in their 80s telling me about the life they shared with their son Peter and their daughter-in-law Sue Kim and their granddaughter Christine, who were all lost when Flight 175 struck the South Tower. And then they take me up to Peter's childhood bedroom, and we sit there on the bed, and Eunice is telling me about when Peter cut off his dreadlocks because he had fallen in love with Sue Kim, and he didn't want to look like some guy who just followed the Grateful Dead around. And she starts crying and I start crying and suddenly Lee is comforting both of us. So there were those days.
What I tell students, and what I tell myself, and what I believe is: That's the privilege of this job, and with that privilege comes responsibility. If I've cried in someone's arms in the bedroom of their murdered son, I have a responsibility to do the very best work I'm capable of. I owe that to them.
Mitchell Zuckoff will discuss and sign copies of Fall and Rise: The Story of 9/11 tonight, Thursday, May 2, at Brookline Booksmith, 279 Harvard St., Brookline, at 7 pm. The event is free and open to the public. Find details here. Zuckoff will also talk about the book in a conversation with WBUR's Jeremy Hobson at the Boston Public Library, 700 Boylston St., Copley Square, at 6 pm on Wednesday, May 22. Find details here.