Karen Engelbourg Named Senior Vice President for Development & Alumni Relations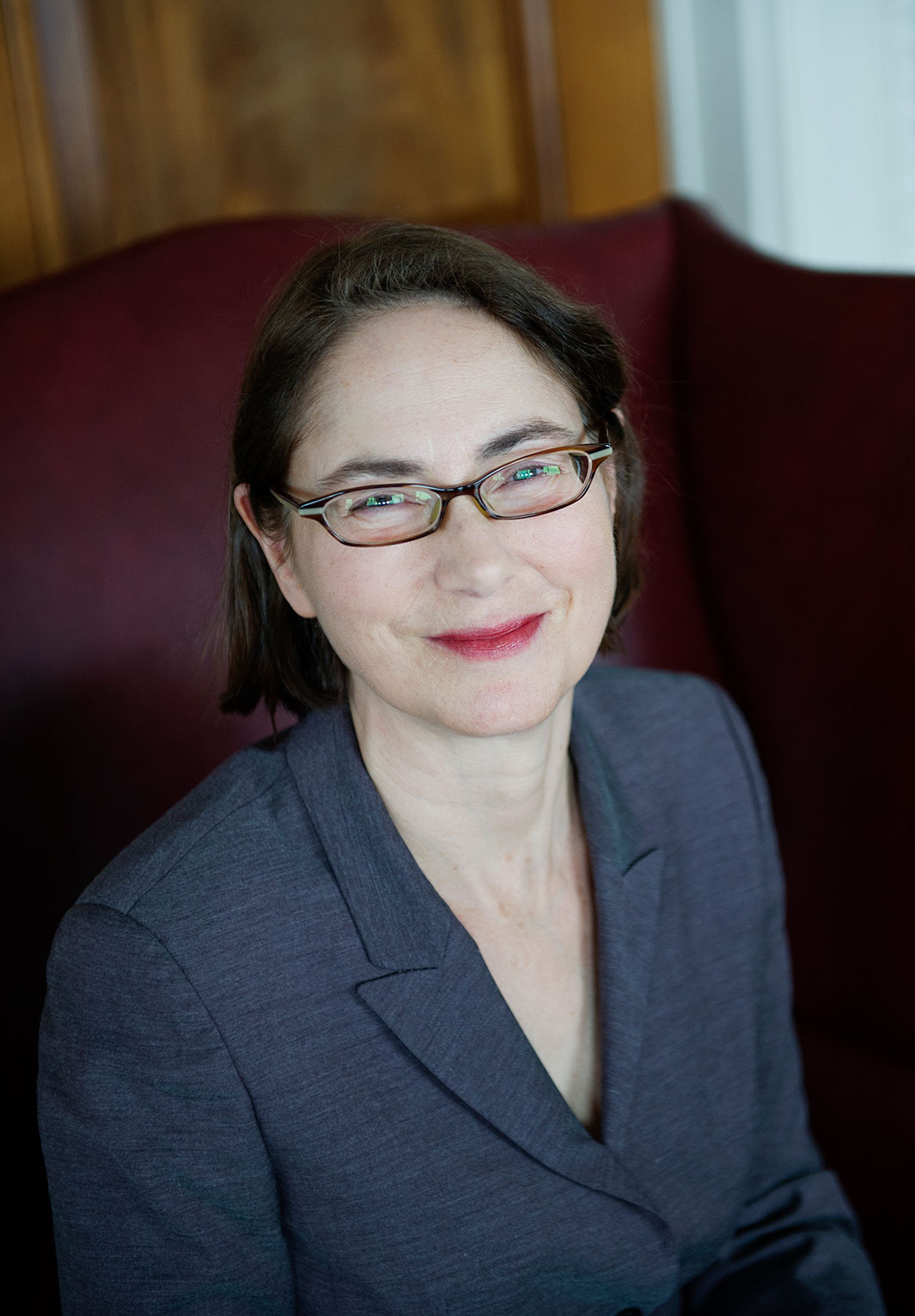 Promotions
Karen Engelbourg Named Senior Vice President for Development & Alumni Relations
A key player in University's first comprehensive fundraising campaign, she'll succeed Scott Nichols
Boston University has tapped Karen Engelbourg, vice president for development and a pivotal player behind the success of the University's first comprehensive fundraising campaign, as the new leader of Development & Alumni Relations (DAR).
She will take over October 1 as DAR senior vice president from Scott Nichols following the campaign's conclusion in September. Engelbourg has managed individual giving during the $1.5 billion campaign, overseeing a 90-person team. (The fundraising target was reset after gifts surpassed the initial $1 billion goal.) She was selected for the position as a result of a national search conducted by a six-member committee of trustees and senior leaders.
"This is an exciting time for both DAR and the University," Engelbourg says, "allowing us to deepen collaborations with BU schools and colleges."
She continues her family's legacy of BU involvement: her father, Saul Engelbourg, is a College of Arts & Sciences professor emeritus of history and her husband and her brother are both Questrom School of Business alumni.
Working with the campaign, she says, has given her insights into "building a culture of philanthropy. BU's alumni have turned out to be incredibly generous and supportive of the strategic priorities laid out by President [Robert A.] Brown and the trustees." She cites one datum: before the campaign, BU had received a total of 34 gifts of $1 million or more in its 173 years, and during the 7 years of the campaign it netted more than 200 such commitments from individuals, foundations, corporations, and groups.
"That has been a sea change and transformative for BU," she says, as has the almost $500 million given to the campaign by BU school, college, and other advisory boards.
"Karen has led the principal and major gift effort of our campaign with incredible skill and energy," says Brown, who appointed Engelbourg. "I expect that the new strategic plan for Boston University—due for completion and consideration by the trustees early next year—will expand our aspirations and set the stage for a new, more ambitious fundraising effort in the near future. Expanding Development & Alumni Relations to lead this next effort will be critical to our success. I have every confidence that Karen Engelbourg is the person to lead this effort."
"Simply put, no one could be better prepared," Nichols says. "She's been leading our efforts on some of the most important cases for the University. She is, without question, the most qualified person in the country to take this job." With philanthropy "very much a team sport, what Karen excels at is building and leading a highly effective, professional team that integrates beautifully."
Kenneth Feld (Questrom'70), chair of the Board of Trustees and a member of the search committee, lauds Engelbourg's "understanding and planning of what is needed organizationally for BU to transition from the ending of the current campaign to the creation of the next campaign. With her knowledge and experience, Karen has the ability to take BU to the next level in fundraising, alumni engagement, and international support."
"Karen stood out in our interviews as having the best vision for how the development office could be revamped to prepare for the next campaign," adds search committee member Carla Meyer (SSW'78), vice chair of the Board of Trustees. "With sophisticated research, data analysis, and strategic deployment of development staff, she will devise a strategy that will appeal to a broad spectrum of alums, including those who are young, diverse, or international."
"The quality of BU's academic enterprise," Engelbourg says, "its emphasis on scholarship, and accessibility for the best and brightest to come here really motivate me. I am also motivated to focus on developing a more diverse organization to more effectively embrace our diverse groups of alumni and other potential donors."
"Karen has the leadership skills and the experience to take on this critical role and to drive the next phase of our comprehensive campaign, as well as leading our next generation of work in alumni relations," says Jean Morrison, provost and chief academic officer, who was a member of the search committee.
The current campaign's success relied on an alumni body that ranks 19th in the world for wealth. All told, more than 150,000 individuals and groups have given to BU's campaign, their gifts creating, among other things, 250 new scholarships; new research support for the School of Medicine that includes the Shamim and Ashraf Dahod Breast Cancer Research Center; a facelift of the campus, with new buildings such as the Joan and Edgar Booth Theater and the Rajen Kilachand Center for Integrated Life Sciences & Engineering; and support for academic units, leading, for example, to the naming of the Questrom School of Business and the Frederick S. Pardee School of Global Studies.
"Karen assumes the leadership of Development & Alumni Relations at a critical time for the University," Brown says. The current campaign's success "has created new energy among our alumni and friends and has demonstrated the critical importance of alumni engagement and philanthropic support in sustaining and accelerating our progress." (Brown has made outreach to alumni a focus of his presidency.)
Engelbourg came to BU in 2010 as MED's assistant dean for development, and she assumed the position of DAR vice president of development in 2013. Prior to that, she was an assistant vice president at Brandeis, director of donor relations and principal gifts officer at Boston Children's Hospital, and director of major gifts at Harvard Medical School.
She is a graduate of Brandeis, where she earned a B.A. in history.