Jump-start Your Job Search: Corporate Recruiter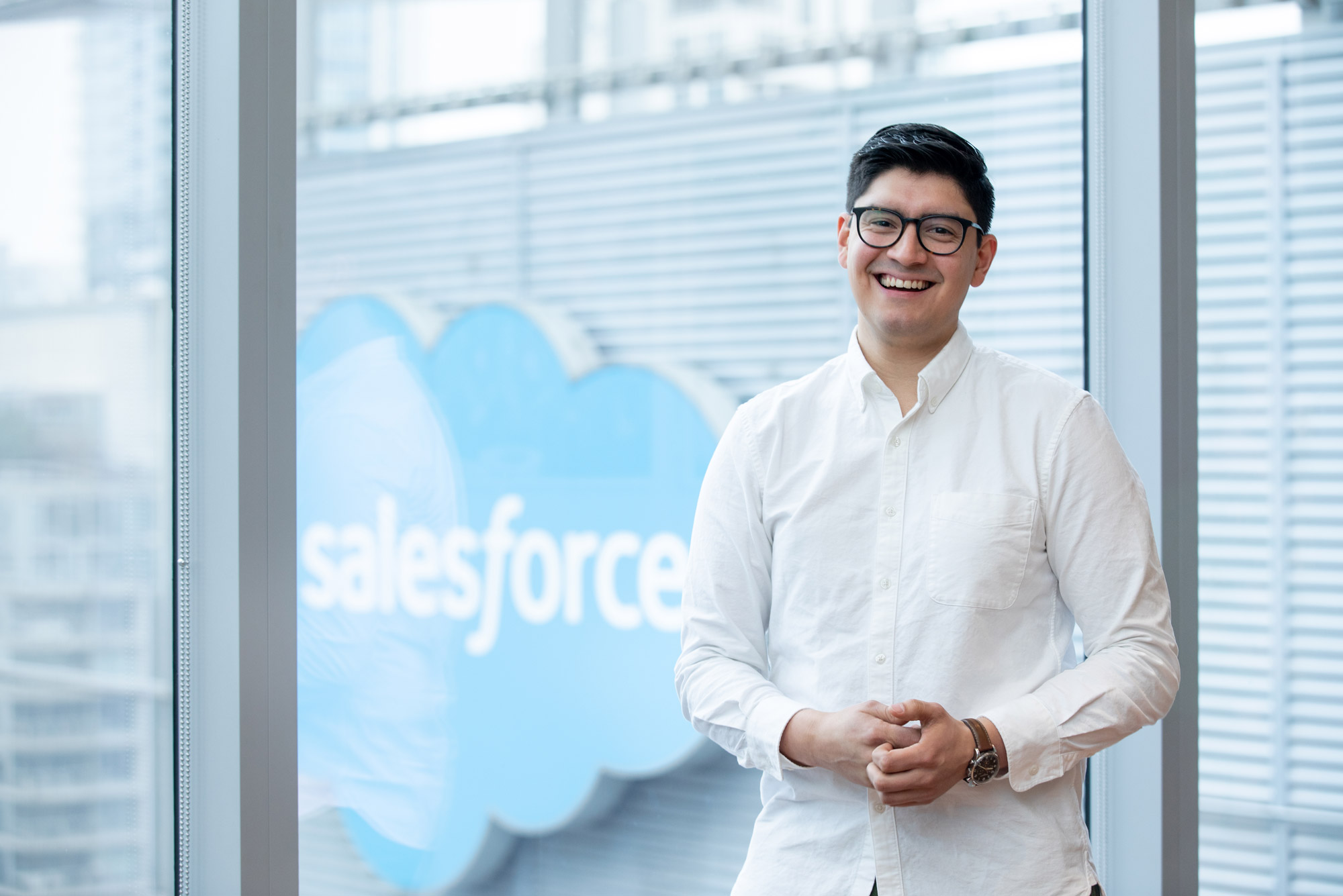 Jump-start Your Job Search
Corporate Recruiter
Alum Jonathan Orrala offers career advice
In our series "Jump-start Your Job Search," BU Today brings you short interviews with BU alums who are leaders in their fields, such as banking, advertising, tech start-ups, journalism, or nonprofit organizations. They talk about how they got to be where they are and what they've learned from their mistakes. They tell us what they look for when hiring and offer advice for those just embarking on a career.
As a pre-med student at Sargent College of Health & Rehabilitation Sciences, Jonathan Orrala (Sargent'13) wouldn't have seemed a natural pick to become a corporate recruiter. But he's found a passion (and an unusual use for his University education) in that role. Since July, he's been an internal recruiter for SalesForce, a company that provides a social media and cloud platform connecting businesses with their customers. He advises company employees hoping for a promotion or a different job at the firm. He came to the company after stints as a recruiter for Adidas and J.Crew.

"At J.Crew, I found external talent to come and work at the corporate office in New York," Orrala says, while at Adidas, he was a campus recruiter, working with colleagues globally to build "an inclusive and streamlined internship and future talent program" at the firm's North American headquarters in Portland, Ore. His current position helping SalesForce promote internal talent, he says, "is empowering and rewarding. I don't think the industries have made a difference in my job, but then again, each of my roles has been so different that I'd rather just look at culture 'add' than culture 'fit' when hiring."

Are you an alum who would like to be interviewed for BU Today's "Jump-start Your Job Search" series? Email John O'Rourke at orourkej@bu.edu.