He's Black, Gay, a Former Preacher, a BU Alum, and He's Running for Boston City Council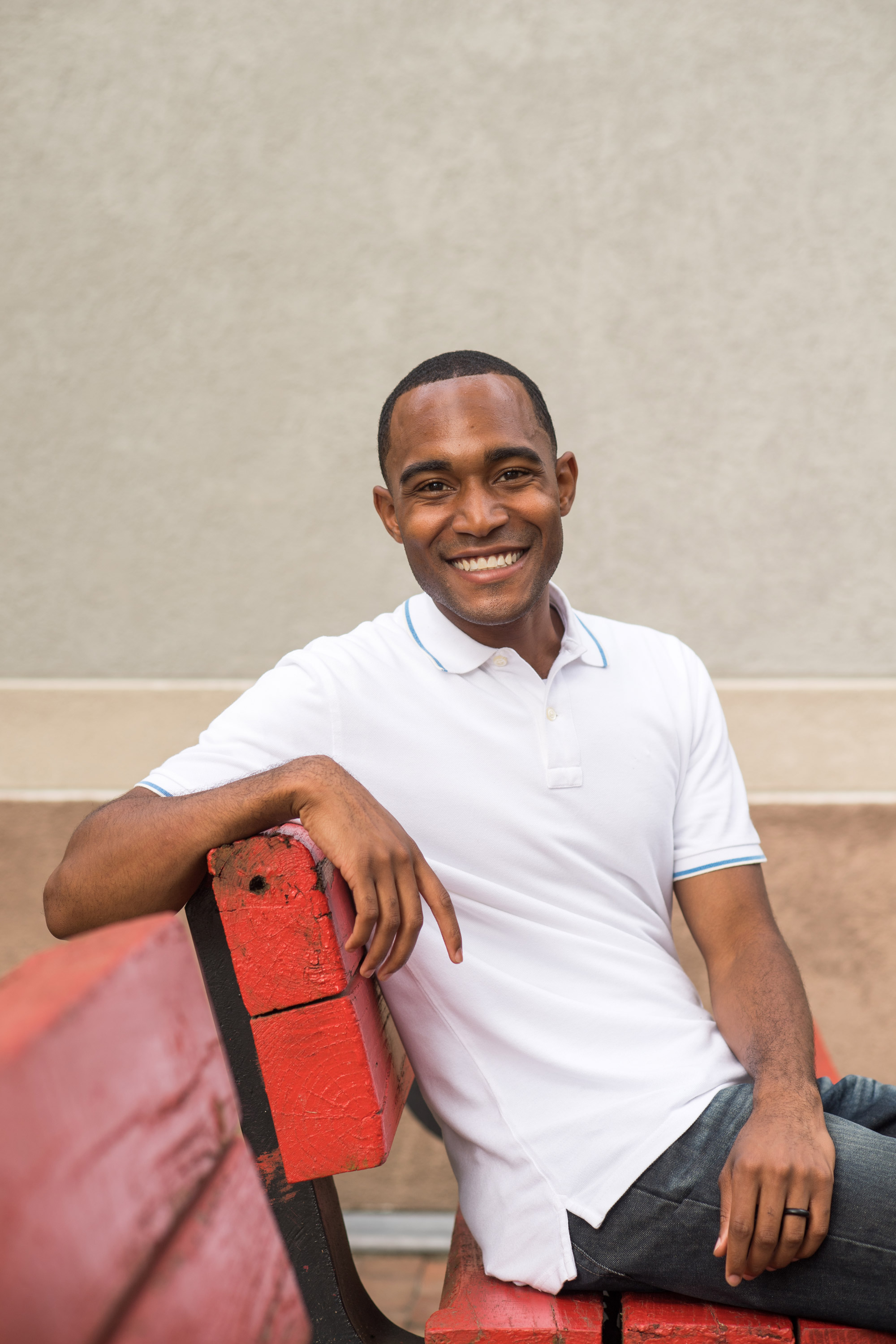 Politics
 He's Black, Gay, a Former Preacher, a BU Alum, and He's Running for Boston City Council 
"I felt called to enhance people's lives," says Jonathan Allen (LAW'19) 
It's Jonathan Allen's first run for Boston City Council, and he's eager to talk about Allston-Brighton's affordable housing shortage and how to fix an unreliable public transportation system.
But the 28-year-old's voice brims with religious fervor when he talks about voter turnout. Fewer than 5,000 voters determined the outcome of the last City Council District 9 primary, and Allen, a former child preacher from the Deep South, thinks if he can rally new voters to the polls, including students, immigrants, and families struggling to make ends meet, he can win.
"There are tons of people who don't even know what the City Council is or what it does," says Allen (LAW'19). "We gotta be in spaces other candidates aren't. We care about the communities others don't."
For Allen, there is little distinction between public service and ministry, which is why he has chosen to run for the lone seat on the Boston City Council representing Allston-Brighton, where he lives. And in a city that has never had a black mayor and where the City Council has been predominantly white, male, and of Irish or Italian heritage until the last decade or so, Allen's story and sensibility stand out.

An ordained preacher exhorting a congregation from a pulpit in Lufkin, Tex., at age 11, he graduated from Grambling State University in Louisiana and earned a master's degree in political theology from Southern Methodist University in 2016. And then, in a surprising twist for those who knew him, at age 25 he came out as gay.

It was a revelation condemned by his church, and one that left him estranged from some family members and religious mentors.
But Allen, razor-thin and with a dancer's build and a penchant for dress suits, moved forward with characteristic flair. He threw himself into his studies and public speaking, and proposed last year to his partner, Derrick Young Jr. He graduated from the BU School of Law in the spring and barely waited for the ink to dry on his diploma before he announced that he was running for Boston's City Council.

This bit of news came as a surprise to no one who knows him.

"I think he is absolutely fearless," says Cecily Banks, a LAW lecturer, director of the school's Corporate Counsel Externship Program, and one of Allen's advisors. "Jonathan runs with his passions, and if he sees a need, he runs to help. And when he does, he has the empathy, the emotional intelligence, the smarts and the skills to execute."
Allston-Brighton, with its city bustle and soaring rents, bears little resemblance to the backwater town in Texas where Allen grew up or the swampy bayous of Louisiana, where he went to high school. There were churches on every street corner in Lufkin, he says, and both his maternal and paternal grandmothers were Pentacostal ministers.
Allen stood out, not just for his excellent grades or his powerful oratory skills, but for his deep empathy, even for strangers. His father, John W. Allen III, says his son would sleep over at the homes of friends and acquaintances when there were problems with violence, drug addiction, or a lack of money and food, embedding himself in the community like a missionary. Allen says it was part of his education.

"Many of the despairs we talk about as a society were right in my face, every single day," Allen says, his liquid drawl turning staccato. "Every. Single. Day."

Allen's parents divorced when he was in middle school, and he says his mother, Shana D. Garrett's "determination, grit, and intellect," as a single parent inspired him. She rose from a minimum wage job as a home healthcare aide to director of compliance at a Texas hospital. His grandmothers, he says, helped him understand the importance of faith early in life and how it could help him make sense of the world. By age 14, Allen had a steady preaching gig at the New Life in Christ Ministries, a storefront church outside Dallas.
He moved to New Iberia, La., in high school when his father lost his factory job after being disabled in a car crash. He cared for his father while attending high school, and his peers elected him class president the same year Barack Obama took office as president. Allen rode a bus 31 hours to Washington, D.C., to watch the inauguration.
"I wasn't even able to vote yet," he recalls. "As a young man, that connected with me in so many ways."
In New Iberia, fewer than 10 percent of high school graduates go to college (and less than half of those go on to graduate school). Allen bucked those odds, heading to historically black Grambling State University on scholarships that paid for his tuition and room and board. Three years later, he was voted president of his class.
Deep soul searching—and despair
During his college election campaign, he met Young, a Grambling student two years his junior, and the men became inseparable. Falling in love resulted in a period of deep soul searching for Allen, who had to also reckon with depression and suicidal thoughts that emerged as a gay man in an unwelcoming church.
"The incentive for me to come out was liberation, that I can't continue to be unhappy about living in a society where I'm hearing people show nothing but hate toward same-sex-loving people," Allen says. "I felt called to enhance people's lives, so I thought, surely I can't continue to do this work unhappy and hating myself. What good am I to anyone if every day I'm hating myself and not wanting to be on this earth?"

While some family members supported him, others took longer to come around. There were hard conversations with his mother, he says, and it was a year before he reconnected with his father, who says he had to come to terms with his son's sexuality.

"I can't tell him who to be or who to love," the senior Allen says now. "I can only love him."

At the time, Allen moved forward restlessly, writing to theologian James H. Cone, a professor at Union Theological Seminary and the father of black liberation theology, seeking wisdom and inspiration. Cone wrote him back, and the effect was profound.

"It liberated me to see my worth," Allen says. "So many have learned from Dr. Cone to see themselves as worthy and challenge the systems of oppression, systems both ideological and theological, and to see God as someone on the side of the oppressed."
He decided to attend law school after studying the legacies of Martin Luther King, Jr. (GRS'55, Hon.'59), Malcom X, and Mahatma Ghandi, with the aim of using his legal and ministerial knowledge to dismantle oppressive systems. BU "really embraced me," he says.

At LAW, he got involved in a student affairs advisory board, leading initiatives to assess student experiences by race and gender. As president of the Black Law Students Association, he also led one of the most engaging galas the association has ever had, says Geraldine Muir, associate dean of student affairs, and he was the featured speaker at numerous events, including BU's 2019 Rite of Passage ceremony for black graduating seniors, sponsored by Umoja, the University's black student union.
---



I felt called to enhance people's lives, so I thought, surely I can't continue to do this work unhappy and hating myself. What good am I to anyone if every day I'm hating myself and not wanting to be on this earth?



---
In addition to the formal roles he took on, Allen became the kind of student who would simply ask how others were doing, Muir says, offering to pray for classmates or their family during difficult times.
"It's an ongoing theme with Jonathan, going above and beyond, seeing what's expected and going beyond that," Muir says. "He is an inspiration for creative problem-solving and just plain work ethic, using his past ministerial experience and his legal training to make his run for office possible. And I respect that he brought his full self here."
Allen proposed to Young last year (Allen's emotional surprise proposal, videotaped in the Arnold Arboretum, has received more than two million views on the Shade Room and 180,000 views on YouTube). Together, they also produce and host a YouTube show called The Bedroom, with about 2,500 subscribers, where they discuss life, love, and relationships.
Banks heard Allen preach at Marsh Chapel last spring and says it was the best sermon she's ever heard—"and my father's a preacher," she adds.

Allen continues to run the Leadership Brainery, a national nonprofit he founded in 2013 that helps first-generation and diverse college student leaders gain access to graduate and professional academic programs. Young is the organization's executive director.

Running for a district City Council seat, a job that pays $103,500 a year, felt natural, Allen says, considering his long-standing interest in politics and community organizing. He's been walking door to door, raised more than $15,000 in donations, and has passed out more than 3,500 "Community Cards," he created that lists primary and November voting dates, helpful community services, and offers discounts at local businesses.
Jennifer Galvez, who has lived in Allston for nearly 50 years, says she thinks Allen is the kind of fresh voice the district needs. She became friendly with him during her 4 pm to midnight shift as a janitor at LAW, and she thinks he will bring the community together as the MBTA's Boston Landing commuter rail station and Harvard housing and retail developments fundamentally alter the landscape.
"People are definitely looking for a change," Galvez says, noting the field of seven primary candidates. "Jonathan's always true to who Jonathan is, so it doesn't matter what the situation is, he knows how to break through."

On a Saturday morning in August, Allen looks every bit the politician, working the crowd at a community fair in a public housing development with Young, his campaign manager, nearby. Allen has brought a dozen pepperoni pizzas, which draw people like a magnet, under a tent he'd put up earlier in the day.
He moves easily through the crowd, chatting with Sudanese immigrants, a single mother raising a disabled child, and aging tenants. Residents tell him they need sprinklers on hot summer days for their children and reliable public transportation schedules to get to work, and they want to feel safe coming and going in the neighborhood at night. A life-size cardboard cutout of Allen looking like he's ready to dance only heightens his presence.
Yes, people struggle to get ahead amid fast-rising city rents and underfunded education, Allen says. But residents' lack of awareness of how city elections work and how elected leaders can help is a form of "information injustice" that he wants to end.
He points to a six-foot banner he's created, emblazoned with his "Better Together" logo and the date of the primary in large print. And the preacher in him begins to stir.
"We can get into the weeds, we get into the complex issues, we can get into the polices and the plans, all of it. We can," Allen says, his voice rising confidently. "But if you don't have a constituency who knows what the City Council is, or who they're sitting down with, you don't have an empowered community. So let's start there."