COM Students Sweep 2019 Hatch Awards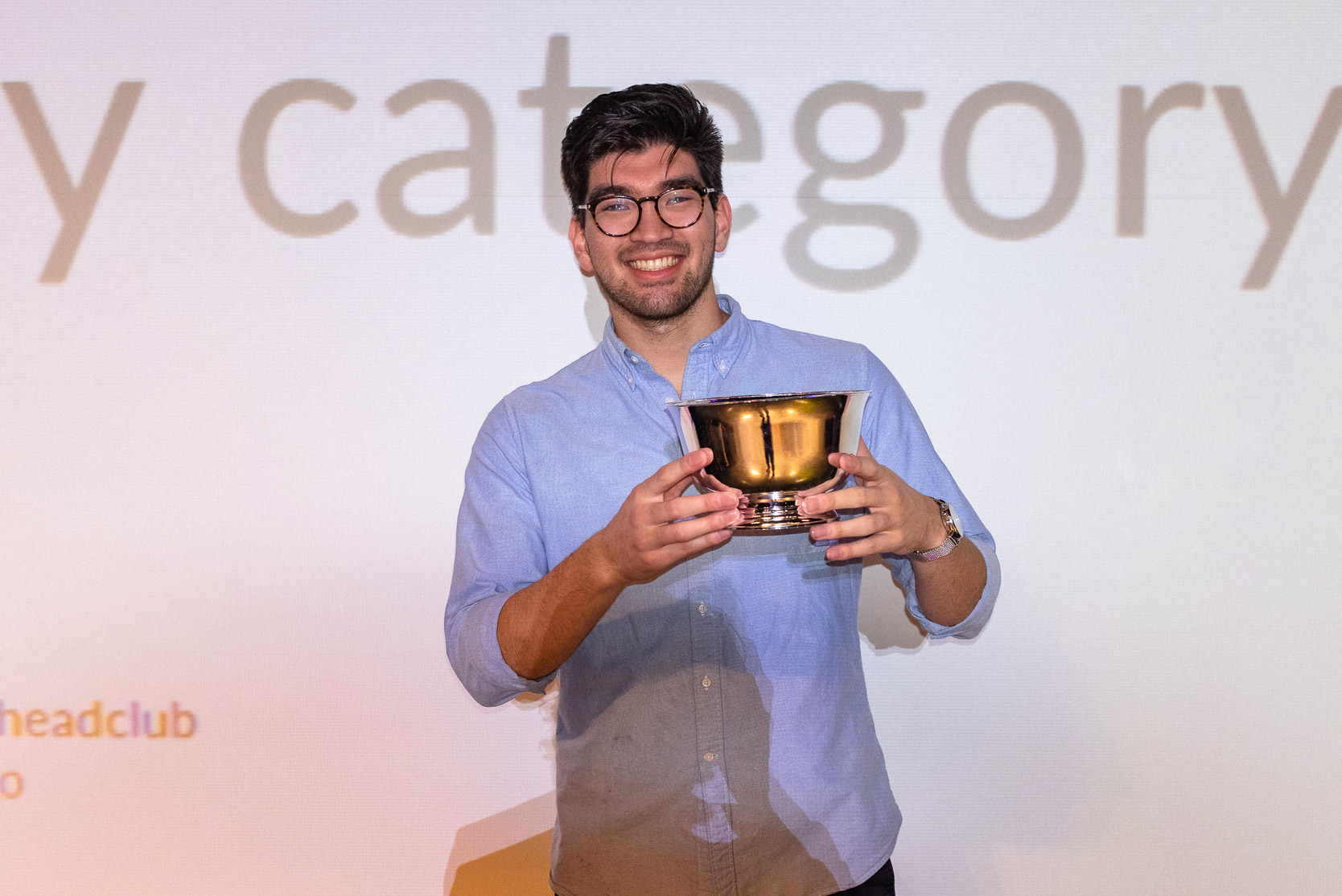 Accolades
COM Students Sweep 2019 Hatch Awards
MarCom staff also honored at annual advertising awards ceremony
College of Communication students won big at the 59th annual Hatch Awards for Creative Excellence late last month. BU took home 19 of the 26 student accolades at the top regional creative award show hosted by the Ad Club, the trade association for the New England marketing and communications industry. The awards recognize excellence in branding and marketing in categories ranging from print to TV, broadcast to digital, mobile, and web-based content. The BU work honored included ad campaigns, short films, videos, social media campaigns, and posters, produced for classes taught by Edward Boches and Doug Gould, both COM professors of the practice of advertising, and Pegeen Ryan, a COM associate professor of the practice of advertising.

The work, created by some 30 students, earned one gold, six silver, five bronze, and seven merits awards. The contest was judged by execs working for top agencies across the country.
"The Hatch Awards acknowledge work that lives up to some kind of collective creative standards, work you can be proud of," says Boches, a veteran public relations and advertising creative director. "Award shows like this elevate the quality of the work in the industry and give people something to aspire to."

Boches says that COM faculty made a concerted push a few years ago to start exposing students to award shows like Hatch. "It gives them something to strive for and have their work evaluated by professional standards," he says.

Alex Chapman (COM'20), who took home four awards at the ceremony, says he is most proud of his work on Clarity, a fictional campaign he created for the New York Times that garnered a silver. Chapman was prompted—initially for The One Show, an international award contest—by a real-world challenge: "Getting people to realize the importance of news literacy in a landscape of fake news and mass-media consumption," he explains. "It was a daunting task, but not unlike the challenges we'll face professionally."

The idea came from a Pew Research Center finding that many Americans are unable to distinguish between fact and opinion in the news and in media. To raise awareness of news literacy, Chapman, along with copywriter Sarah Busick (COM'19), came up with a browser extension that could identify web content as news, opinion, or analysis.

He says the exercise gave him a chance to apply a lot of what he has learned so far at COM, like "problem-solving, strategic thinking, an understanding of media, and the importance of a real idea."

In her advertising class last spring, Arielle Kimbarovsky (COM'20) chose to create an ad for Quickly Legal, a small company that helps freelancers and small businesses create their own easy-to-understand contracts. She got the idea from her own experience reading difficult-to-understand freelance agreements.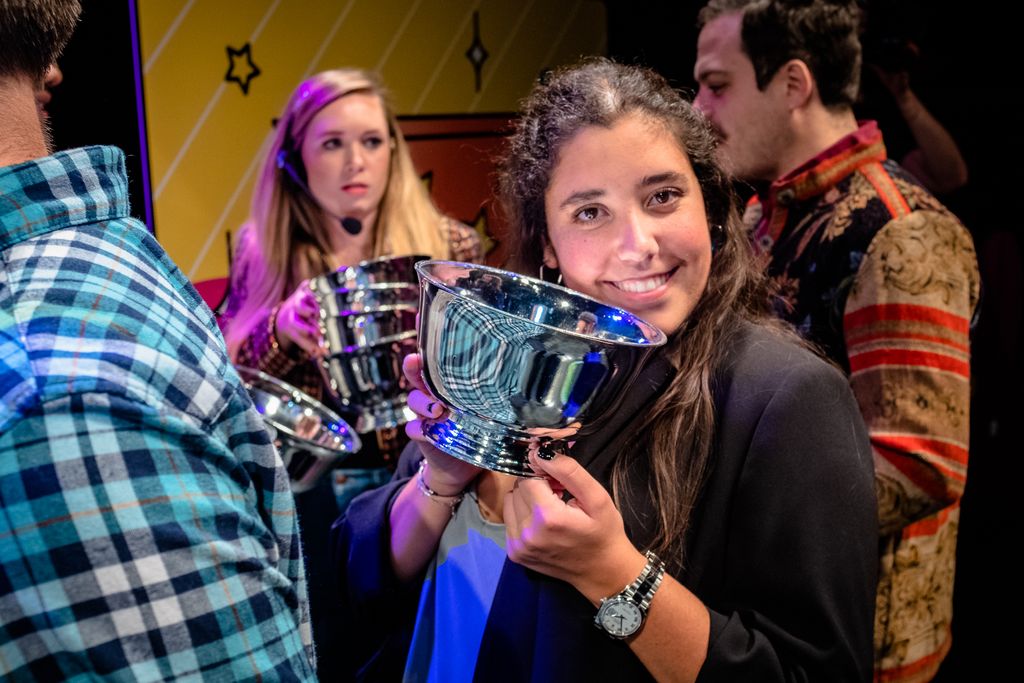 For her ad, Kimbarovsky showed everyday objects, like a gummy bear, matched with a fictional description written by a lawyer ("legal ipsum," she describes it). It reads, "An animal-like structure resembling a mammal with fat made of high-fructose corn syrup, with all of its gelatin and flavors, including but not limited to natural and artificial flavors, fitted to a proprietary mold for the sole use…"

Then underneath: "Or, you could just say it's a gummy bear."

She and copywriter Mackenzie Reid (CGS'17. COM'19) earned a bronze award.

"It's especially exciting because although projects like this one come out of classes, it's real-world work," Kimbarovsky says. "This is exactly the type of challenge and solution we'd be asked to handle in an agency or on an in-house team. Getting recognized at this level and creating this caliber of work shows how ready my peers in COM and I are for work beyond classes."

"This is another feather in COM's cap for students' work," Boches says. "The school has done a good job connecting the college world with the world students are going into."

In addition to the student awards, BU's Marketing and Communications Department staff garnered five Hatch awards: a gold for the School of Public Health, a bronze for BU's 2018 annual report, and merit awards for Bostonia online, CFA magazine, and Everett magazine (the alumni publication of the Questrom School of Business).