BU Wheelock College Offers Discounted Tuition to Boston Public School Teachers, Staff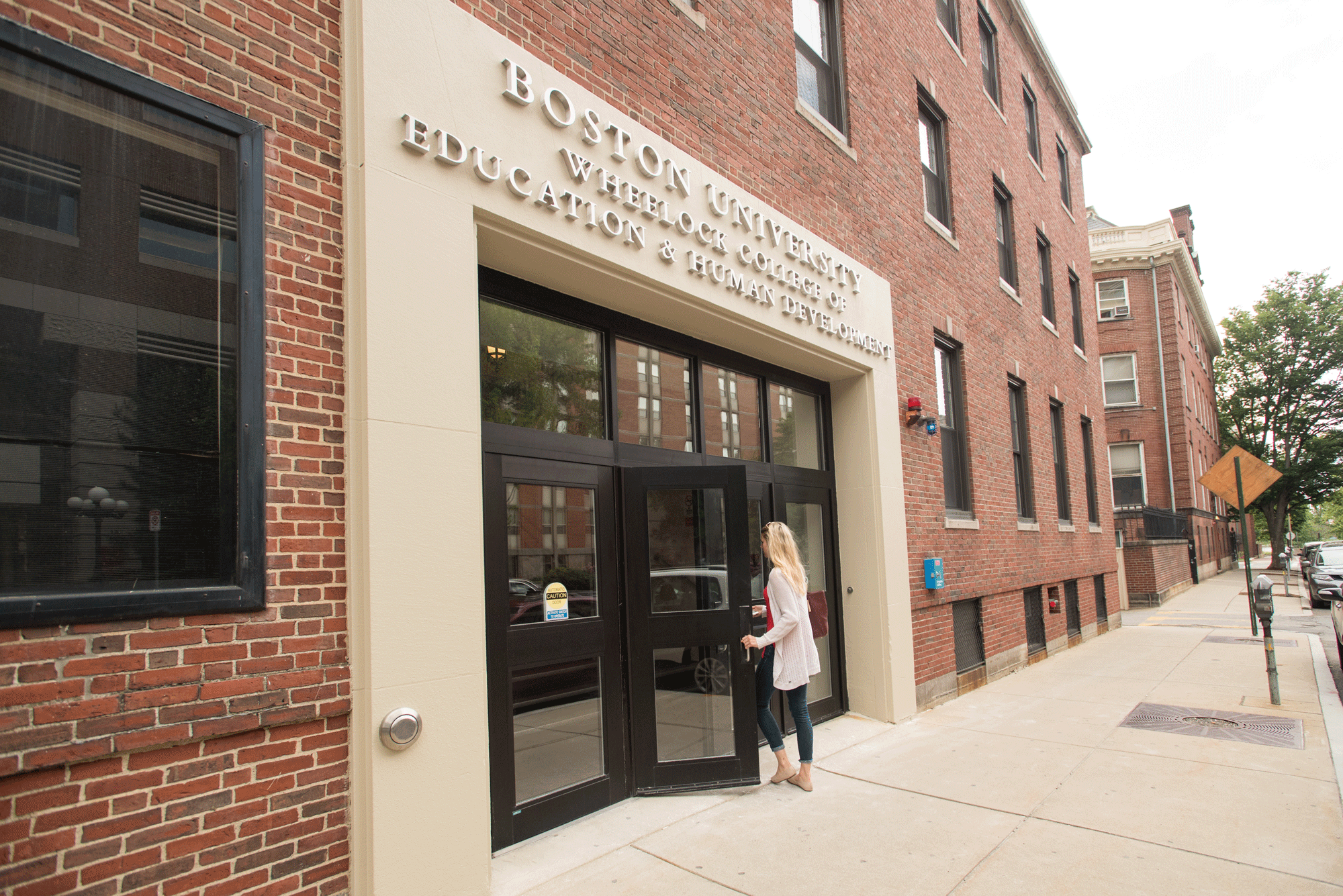 Academics
BU Wheelock College Offers Discounted Tuition to Boston Public School Teachers, Staff
Initiative will apply to certain master's degree and credential programs
BU is making the cost of graduate education more affordable for a key slice of the population: Boston public school educators.

Wheelock College of Education & Human Development is discounting the cost of certain programs for Boston Public School (BPS) employees. Those who enroll in the master of education in curriculum and teaching or master of arts in education policy programs will get scholarships equal to 33 percent of their tuition, while those who've already earned a master's degree will receive the same break if they pursue Wheelock's certificate of advanced graduate study in curriculum and teaching.
The BPS employees are working professionals and will study part-time at Wheelock, with study duration varying with each student. But at current rates, the 36-credit master's program costs about $30,000 in total; the school estimates the tuition break will reduce that cost to $20,000 over the average BPS enrollee's time at Wheelock.
The college is in the midst of a GuideStar process, with leaders, faculty, and outside experts brainstorming its future priorities, and expanding Wheelock's work with Boston educators and students is one likely focus, says David Chard, Wheelock dean ad interim.
"This agreement," he says, "is an important step to make graduate education and teacher licensure accessible to all employees of the Boston Public Schools, with the express intent of enriching the school experience of thousands of Boston students."
Wheelock was created last year in a merger between Wheelock College and BU's School of Education. The tuition discount is part of a key goal of the merger, Chard says, which "was to reinvest in the education and human development needs of Boston."
Brenda Cassellius, BPS superintendent, says that by helping teachers, the tuition discounts will provide benefits to Boston public school students.
The deal "presents a unique opportunity for BPS teachers to further their education and professional development, which will ultimately create stronger outcomes and achievements for our students," she says.
In particular, the discount "specifically supports the district's commitment to the development and retention of our educators of color," says Ceronne B. Daly, BPS managing director of recruitment, cultivation, and diversity programs. That's because it will expand access to education at Wheelock to alumni of BPS initiatives such as the Educators of Color Leadership Program and Executive Coaching Leadership Programs for male and female educators of color.
To accommodate working people's schedules, the programs eligible for the discount include evening and weekend coursework, as well as online options. The tuition discount has been approved for three years, with the option to renew it in two-year increments. Mary Churchill, Wheelock associate dean for strategic initiatives, says the arrangement "indicates a next-level strengthening of our partnership with the district," which oversees 125 schools serving almost 55,000 students from elementary grades through high school.