To Do Today: Arnold Arboretum a Must-See for Botanists and Birders Alike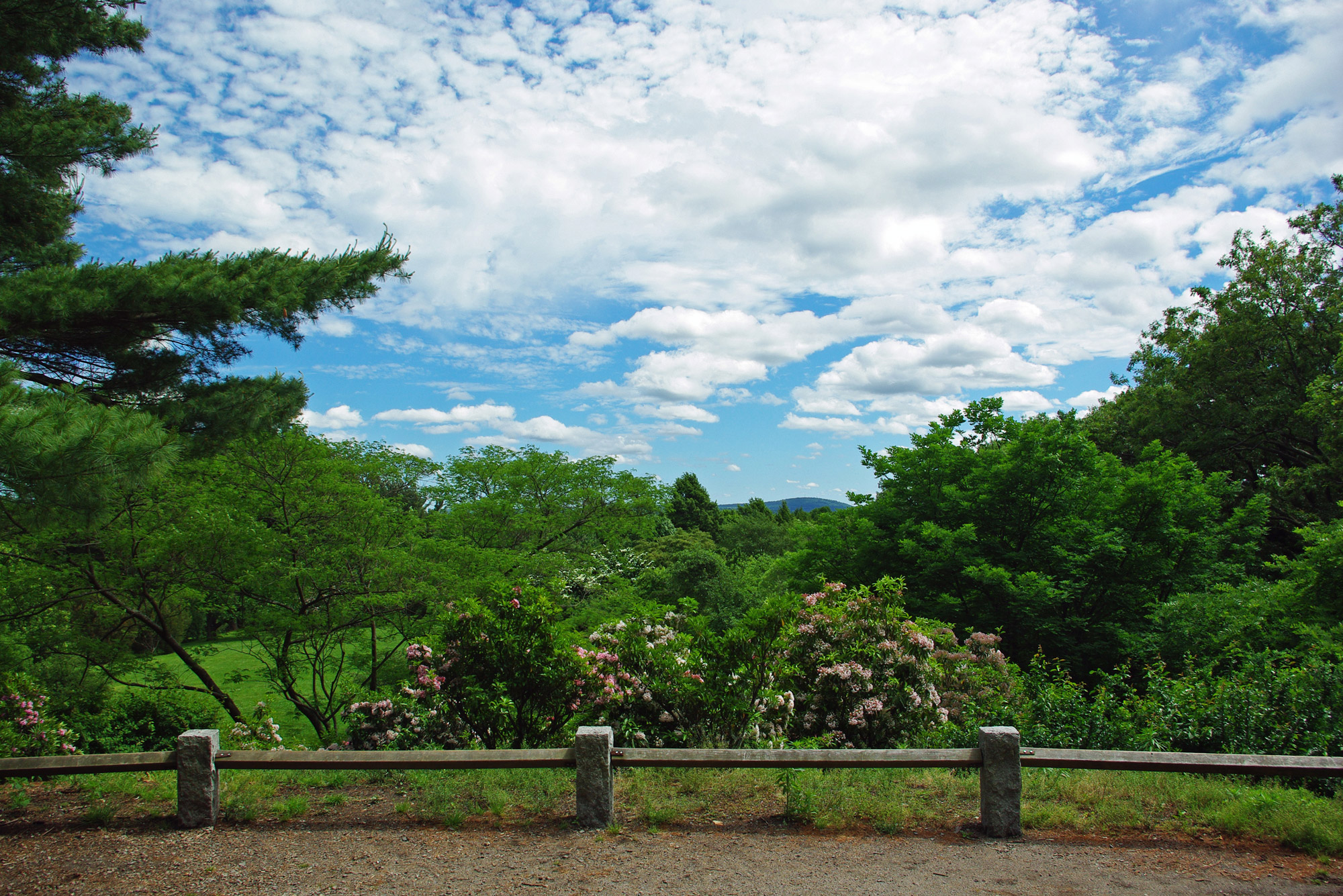 Things-to-do
To Do Today: Arnold Arboretum a Must-See for Botanists and Birders Alike
North America's oldest public arboretum is a living museum
This article was updated on August 2, 2019.
With 281 acres in Boston's Jamaica Plain, the Arnold Arboretum of Harvard University, North America's oldest public arboretum, is a botanist's paradise. The park features approximately 15,000 plants—many of them rare—that have been gathered from around the world. It also attracts birders who are drawn to the huge number of bird species that gather there throughout the year. In fact, the arboretum offers a checklist that includes 187 bird species sighted over the past 100 years. Compiled by longtime arboretum volunteer Robert Mayer in 2006 and revised in 2014, the list classifies species by season and grades them from abundant to rare.
In summer, birders can spot red-tailed hawks, eastern kingbirds, northern mockingbirds, northern cardinals, song sparrows, goldfinches, and mourning doves, and they have a slim but real chance of sighting some feathered rarities, including the blue-winged warbler, peregrine falcon, or yellow-billed cuckoo.
The arboretum was established on an old farmstead left to Harvard College by Boston merchant Benjamin Bussey in 1872 for the scientific study of trees, and funded under the will of New Bedford businessman James Arnold, who left money for an arboretum. In 1882 the land was deeded by Harvard to the city of Boston and is operated by Harvard under a 1,000-year lease.
Today, the arboretum is a leading educational and scientific institution and a National Historic Landmark. It is part of Boston's meandering chain of ponds, forest, and fields known as the Emerald Necklace, a park system designed by 19th-century landscape architect Frederick Law Olmsted, best known for creating New York City's Central Park.
An enchanting, leashed dog-friendly place to walk, the Arnold Arboretum welcomes visitors from sunrise to sunset every day of the year and is closed to cars except by permit for people with special needs. Those interested in the fauna, flora, and history of the arboretum can stop at the visitor center (open daily from 10 am to 5 pm, closed Wednesdays) in the Hunnewell Building.
The Arnold Arboretum, located on the Arborway in Jamaica Plain, Mass., is open daily from sunrise to sunset. There is no admission charge, but you can make donations to support the arboretum. Find directions here. To learn more about the arboretum, visit their website.